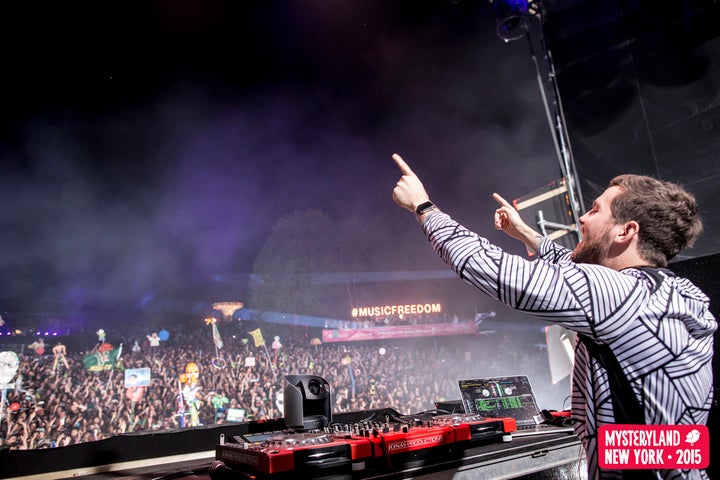 In an industry that can be extremely competitive, there's something incredibly gratifying about a musician having as truly good of a time as Dillon Francis. The best part? It's genuine.
The LA-born producer is headlining sold-out festivals from Las Vegas to the Netherlands, serving as the soundtrack for summer partiers all over the world. His debut album "Money Sucks, Friends Rule" peaked at No. 2 on Billboard's Dance/Electronic album chart, and features collaborations from EDM heavyweights like Major Lazer and Martin Garrix -- offering a more mainstream sound than the bass-heavy, dancehall-infused tracks his longtime fans have come to expect. The new direction might have gained Francis some criticism, but it paid off: the collection went on to be named one of Rolling Stone's Top Electronic Albums of 2014.
Instead of taking time off to celebrate, Francis is striking while the iron is hot. His ridiculously NSFW music video for "Not Butter" has jaws dropping in an industry that's tough to shock, and the satirical short film he released last month "to raise awareness about donuts in crisis" has the 27-year-old producer continuing to make waves this summer. The last two years may have been his introduction to the mainstream American dance music scene, but 2015 has Francis teaching us how to embrace the moombahton sound he helped launch.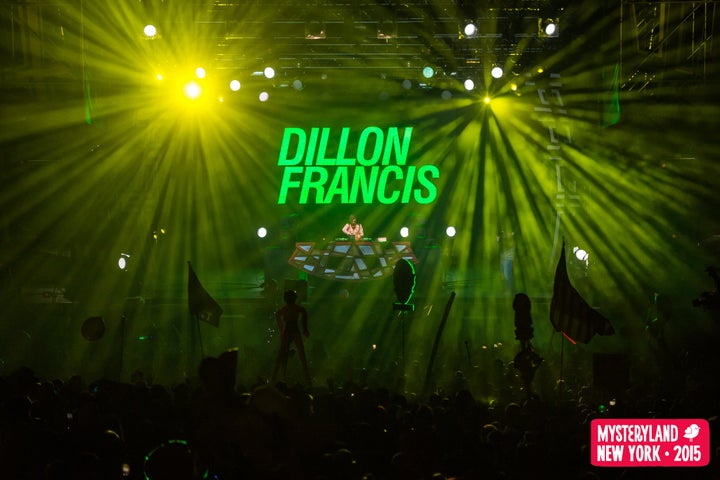 All summer long, Francis has released singles off his remix album ahead of the debut of his latest EP. Out Friday, "This Mixtape Is Fire" should have old fans back in his court: the album is a bold return to the moombahton sounds he started out with. Just last week, Francis released "Bun Up the Dance," a bass-heavy collaborative track made with none other than dubstep's darling (and massively sought-after producer) Skrillex.
Just in time for loose, late-summer vibes, the EP locks into vintage moombahton's laid-back, groovy vibes, full of dembow-inflected, reggaeton-inspired beats and overlaid with house flourishes. It's the kind of thing for which Francis was almost exclusively beloved at the start of his ascent.
When The Huffington Post caught up with Francis at this year's Mysteryland festival in upstate New York, he'd just gotten off a plane after performing at another festival in Georgia, just a few hours before his set's start time. But even with an exhausting schedule, Francis exuded an energy that was contagious, continually cracking jokes and pausing for photos with fans. It was immediately apparent that the fun-loving, prank-pulling personality he's known for onstage and on social media is genuine.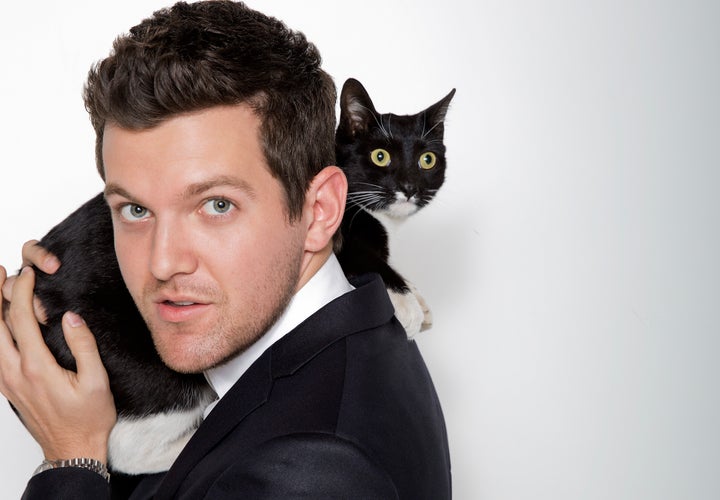 In the hours leading up to his set, fans at the festival religiously checked their social accounts for an update from one of his alter egos, including "DJ Hanzel," a German deep-house obsessed diva personality, and "DJ Rich AF," a wealth-flaunting douchebro always seen in a backwards baseball hat, among others. (You can catch the characters in real time via DillonFrancis on Snapchat or @DillonFrancis on Instagram.) But the laughs aren't a gimmick -- when asked about it all, it became clear this is just Francis having a good time. "I don't have a marketer," he said. "That's all me. I do my own Twitter, Instagram, Snapchat ... so if you started tweeting me all the time, I'm watching."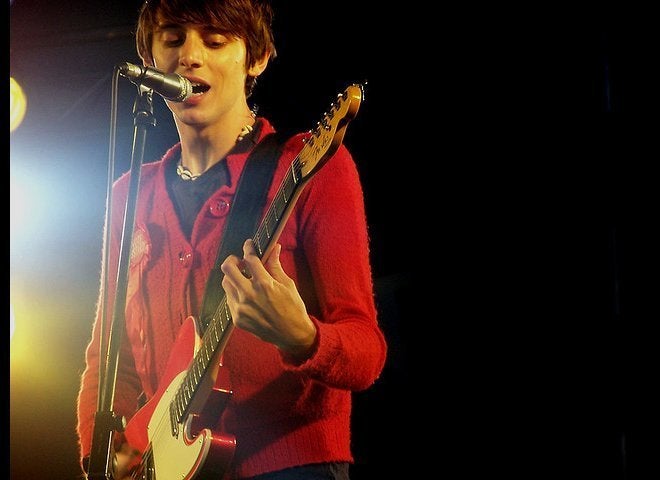 10 Great Music Festivals
For a constant stream of entertainment news and discussion, follow HuffPost Entertainment on Viber.
Support HuffPost
The Stakes Have Never Been Higher
Popular in the Community