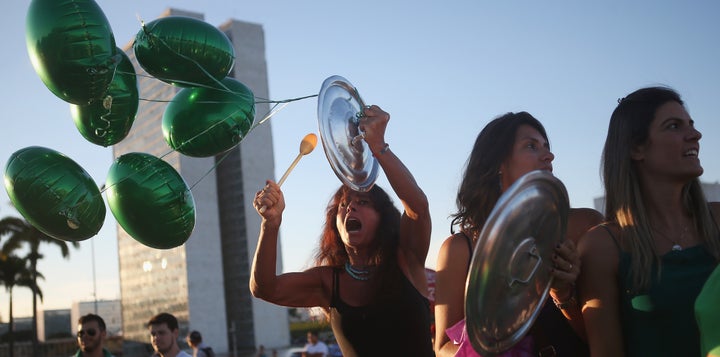 On Sunday, March 13, approximately 3 million Brazilians hit the streets to protest against President Dilma Rousseff as accusations of corruption built up against her administration.
Days later, outrage over the corruption allegations that have engulfed much of the Brazilian government, as well as former president Luiz Inácio Lula da Silva, surged again when Rousseff decided to appoint Silva as a Cabinet minister.
Lula's appointment has divided the country, sparking protests and counter-protests by Brazilians both weary of corruption and critical of impeachment proceedings against Rousseff that many liken to a coup. Meanwhile, the fates of both the former and current presidents remain up in the air.
Operation Carwash
Silva, the former president popularly known as "Lula," is now caught in an ever-widening corruption probe known as "Operation Carwash" that focuses on an enormous money laundering and bribery scheme involving state-run oil giant Petrobras. Many of Brazil's leading businessmen and politicians have been implicated in the scandal already.
While Rousseff has not been charged in the Petrobras scandal, many members of her Worker's Party, known as the PT, have been. Further, Rousseff is ensnared in her own scandal after a federal audit court found that her government defied accounting laws to disguise the size of the country's budget deficit.
Controversial Recordings
Shortly after Rousseff appointed Lula to her Cabinet last week, the judge overseeing the case against Petrobras, Sérgio Moro, released recordings of phone conversations between Lula and a number of politicians, including Rousseff, which he believes suggest "an apparent scenario of attempted obstruction of justice." Critics of Rousseff claim that the recordings imply that she offered Lula the Cabinet spot to protect him from prosecution.
While tens of thousands of Lula supporters demonstrated on Friday to express their loyalty to the former president, Supreme Court Judge Gilmar Mendes seemingly agreed with Moro's assessment and filed an injunction, effectively blocking Lula's confirmation as chief of staff to the president.
In his ruling, Mendes said the appointment was a clear attempt by Rousseff to give her predecessor legal immunity amid the ongoing Petrobras corruption probe.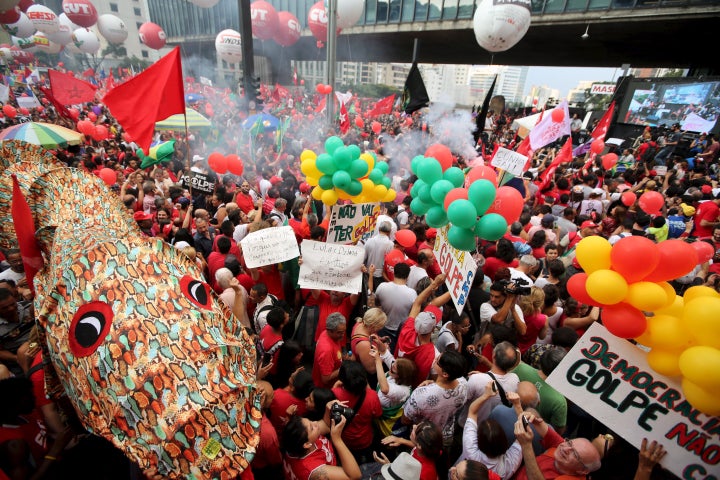 Lula's Legal Woes
State prosectors in Sao Paulo charged Lula earlier this month with money laundering and allegedly hiding his ownership of a luxury apartment in the coastal city of Guaruja, in Sao Paulo. He could face a 13-year prison sentence if convicted. Once in the Cabinet, however, the ex-president can only be prosecuted with approval from the Supreme Court, where he's believed to have considerable influence.
In the end, Lula may end up having his case heard in the highest court. Late Tuesday night, Judge Teori Zavascki requested that Moro, and the team leading the investigation into the former president's involvement in the Petrobras scandal, hand over all information to the Supreme Court until further notice.
Zavascki expressed concern about Moro's decision to reveal recordings between Lula and current high-ranking federal officials. Federal officials, including Dilma, can only be tried by the Supreme Court. This fact no doubt informed Zavascki's ruling, which effectively removed Moro from his probe of the former president until the Supreme Court decides the proper course of action.
The corruption allegations, coupled with Brazil's ailing economy, have continued to fuel protests against Rousseff's government in the past few months. Rousseff says she brought Lula back into the fold to bridge widening partisan gaps, but her critics are skeptical.
Impeachment Or Coup
Judge Moro is chief among them. Moro has gained public acclaim for his dogged investigation of Operation Carwash, but he's also been criticized for his recent decision to release the recordings of Lula and fellow politicians, which some in the legal community view to be illegal.
Wadih Damous, a former president of the Rio de Janeiro Bar Association and a PT legislator, told HuffPost Brazil that he's infuriated by the reaction to Lula's appointment as chief of staff. "Brazil is the only country where the president's right to appoint a minister is questioned," he said.
For now, legal wrangling over Lula's Cabinet position is expected to drag on until the Supreme Court reconvenes from vacation to consider it next week.
The president awaits greater challenges still. Following months of administrative dispute, impeachment proceedings started on March 17 in Congress. While Rousseff herself has called the impeachment proceedings a 'coup attempt' from her opposition, a growing majority of Brazilians support such an eventuality. In one recent poll conducted on March 19, 68 percent of Brazilians said they would support Rousseff's impeachment.
Criticism of Rousseff goes beyond the corruption scandal. She must also contend with the fact that Brazil is approaching its worst recession since 1901.
Brazil's lower house of Congress will vote on whether to move forward with the impeachment by the end of April, after they hear Rousseff's defense. Should the motion clear, the Senate will have the final word.
A version of this post first appeared on HuffPost Brazil. It has been translated into English and adapted for a U.S. audience.
Related
Before You Go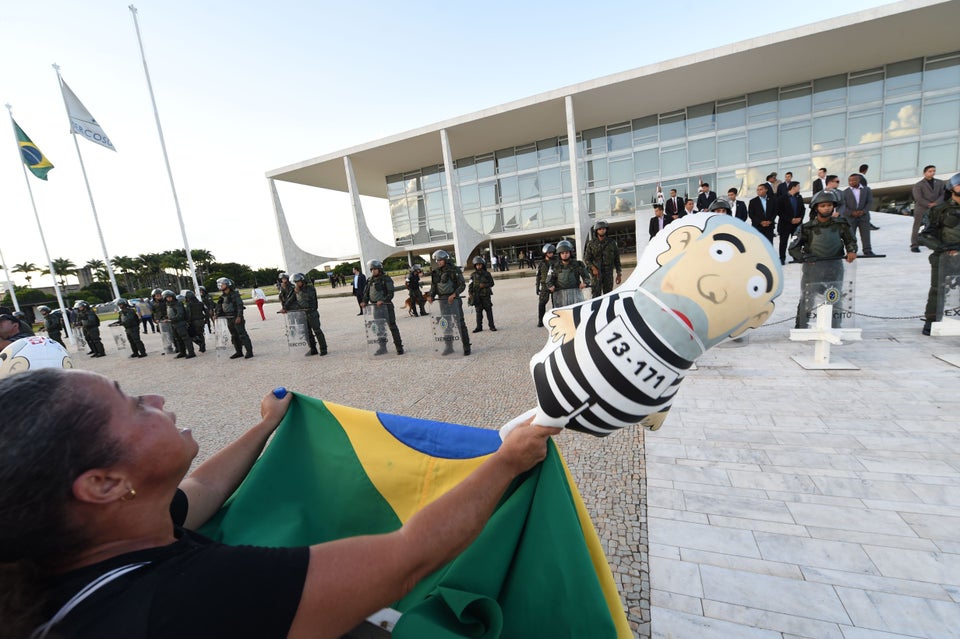 Brazil Protests
Popular in the Community