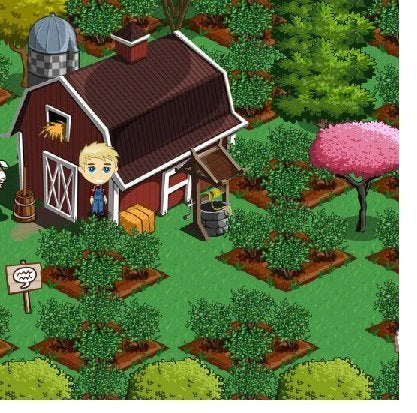 Council members of the Plovidv City Council in Bulgaria are among FarmVille's fervent fans: the Bulgarian councilors were recently caught "milking virtual cows" on FarmVille during budget meeting debates (using government-issued laptops, no less).
The Chair of the Council, Ilko Iliev, delivered a strong scolding to the officials--to no avail.
Novinite, a Bulgarian news outlet, reports that not long after Iliev's warning, one politician, Dimitar Kerin, was yet again nabbed tending to his online crop.
Kerin was promptly voted off the council committee for playing FarmVille on the job.
The proposal to remove Kerin from his respective municipal committee came from Todor Hristov, a former member of Kerin's party, who has argued that Kerin "needs more time for his virtual farm."

Thus, Kerin was removed from his committee with 20 votes in favor and 19 votes against; as a result, he has lost the additional pay he received as a member of a municipal committee.

Kerin said, in his defense, that he was not the only FarmVille fanatic in the bunch: he explained that he 'had reached only Level 40, whereas Daniela Zhelyazkova, a councilor from the rightist Democrats for Strong Bulgaria party, was already at Level 46.'

Related
Popular in the Community