The "Dr. Phil" clip released last week to promote his exclusive television interview with Lindsay Lohan's mother, Dina, couldn't have prepared anyone for the interview that aired. In an incoherent interview that has some wondering if she was drunk, Dina, who says she wanted to talk with Dr. Phil to set the record straight has ended up with more unanswered questions.

"Dina taped this interview months ago and wasn't prepared for the questions she was asked. She doesn't have a publicist or a manager to practice with or give her answers; she was doing this to be honest," a source close to Dina tells me. "She is upset that cameras never stopped rolling from the moment she sat down. This wasn't live and she thought a lot of personal exchanges between her and Dr. Phil would be edited out. She also wanted to answer questions from Dr. Phil, not from [ex-husband] Michael Lohan. This isn't fair."

Michael had a very different perspective on the interview.

"She wanted to beat me up, but wound up knocking herself," her ex-husband tells me. "She even brought that woman who says she has my kid on the show, even though she would never take the paternity test and I did. How sick is that?"

"Did I throw a Bible at Dina? Are you kidding me? If I did, she didn't catch it and read it, that's for sure," Michael continued, referring to an accusation made during the interview. "She's a complete liar, can't you tell? I hit her once. In 1986, I came in at 2 a.m. from a strip club I went to with clients and when I came in, she hit me with an ice tray. I inadvertently turned and slapped her. I regret that. Did I punch walls or yell? Yes. But I never touched her again, when in fact, she was more abusive than I ever was."
Michael also claims, "Dina got paid $50,000 to appear on the show. I didn't get a penny. It's always about the money with her."
Michael believes his daughter Lindsay hasn't seen or heard about the Dr. Phil interview. Dina tells me she spent last weekend with Lindsay, her son Mike, her mother and friends going out for dinner after watching son Cody's soccer game.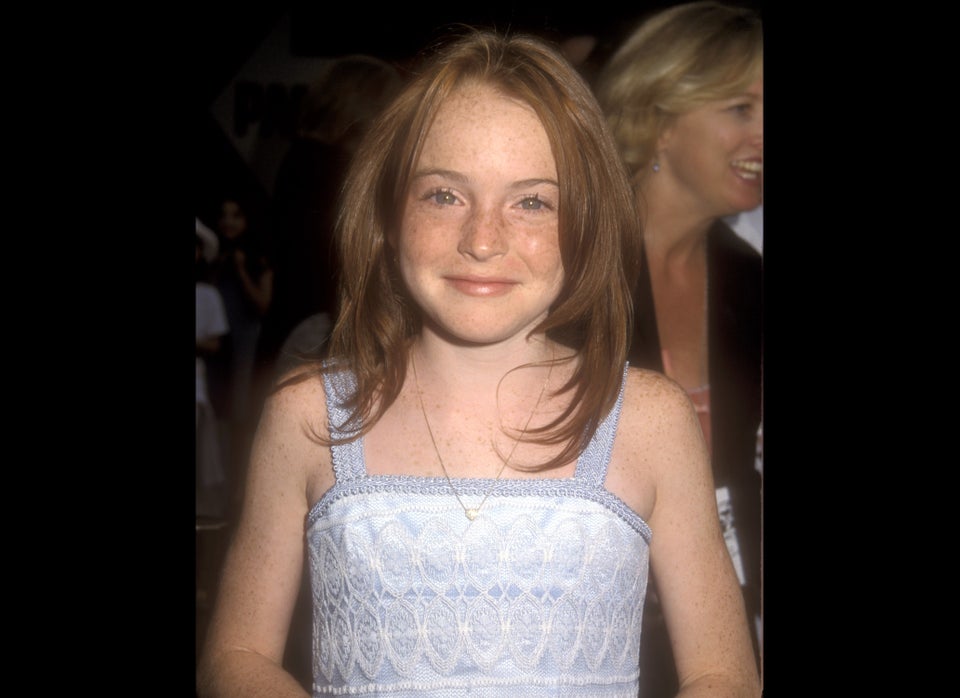 Lindsay Lohan
Support HuffPost
The Stakes Have Never Been Higher
Related
Popular in the Community