 Former "Real Housewives of New Jersey" star Dina Manzo and her husband Tommy are calling it quits after seven years of marriage.
Manzo revealed the news on Twitter, writing after midnight on Feb. 2, "My secret ... I have been separated since October, my heart hurts but Tommy & I will always share a very special love. So grateful for the support of my loved ones during this time, especially my spiritual friends. You know who u are xoxo."
Manzo, 40, who married the co-owner of The Brownstone back in 2005, added that her 17-year-old daughter Lexi, from a previous marriage to George Hadjiapostoli, has been her rock.
Tommy is the younger brother of Albert Manzo, who is married to Dina's sister Caroline. Dina and Caroline have been estranged over the past couple years, with Dina appearing on Season 4 of "RHONJ" to support Teresa Giudice, Caroline's nemesis. Tommy never appeared on the show while Dina was a cast member, opting to keep his identity private.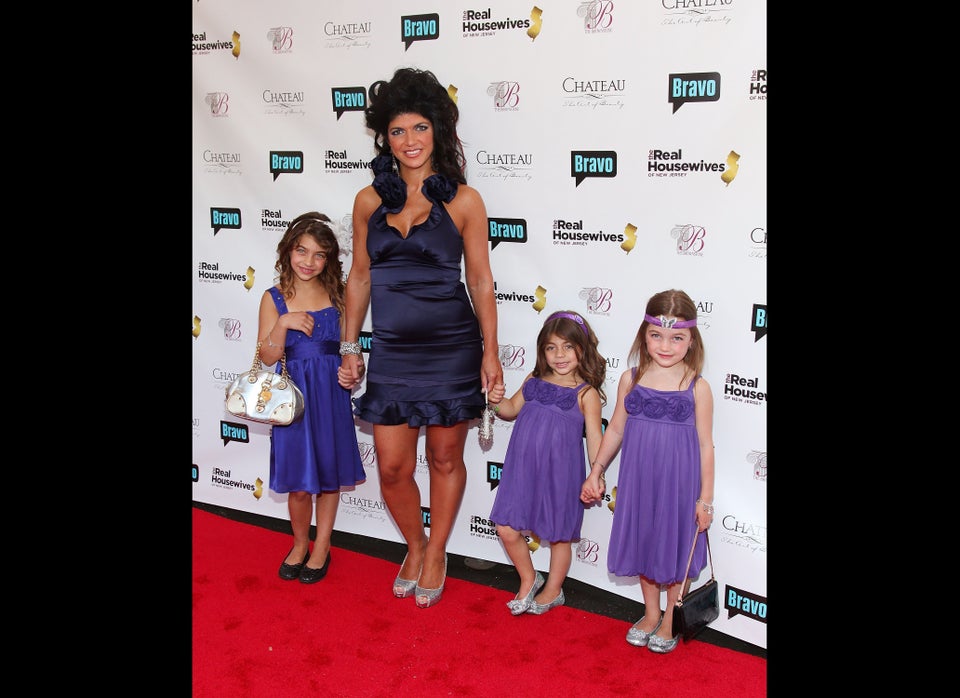 The Real Housewives of Bravo