When you're in love, everything you do as a couple is a little bit of an adventure, even soul-sucking trips to the laundromat.
Dina Odess, a 27-year-old children's book illustrator, certainly thinks so. On her Instagram page, she shares adorable sketches of her daily life with her boyfriend, Bauirjan.
Their comic alter egos snuggle up for Netflix and chill ― er, Netflix and sleep, we mean: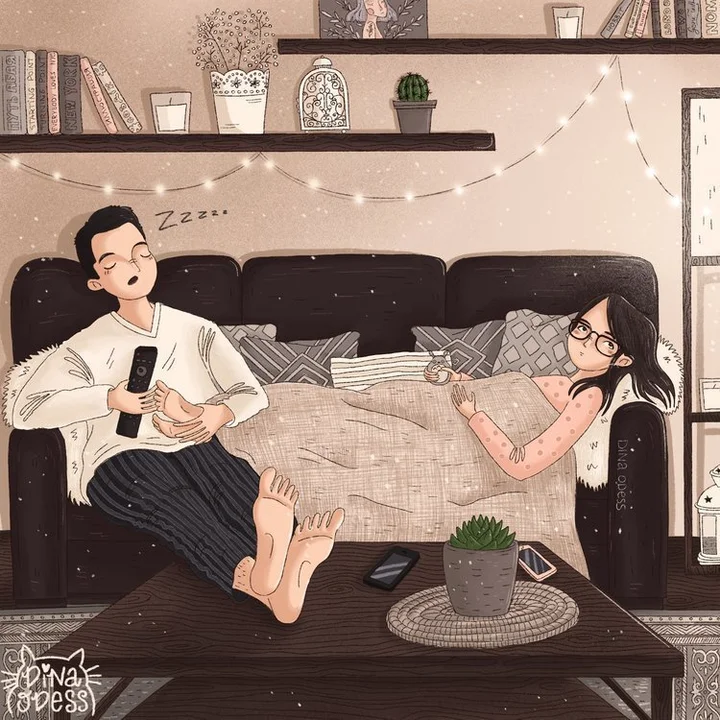 And they try to make those trips to the laundromat as fun and entertaining as possible: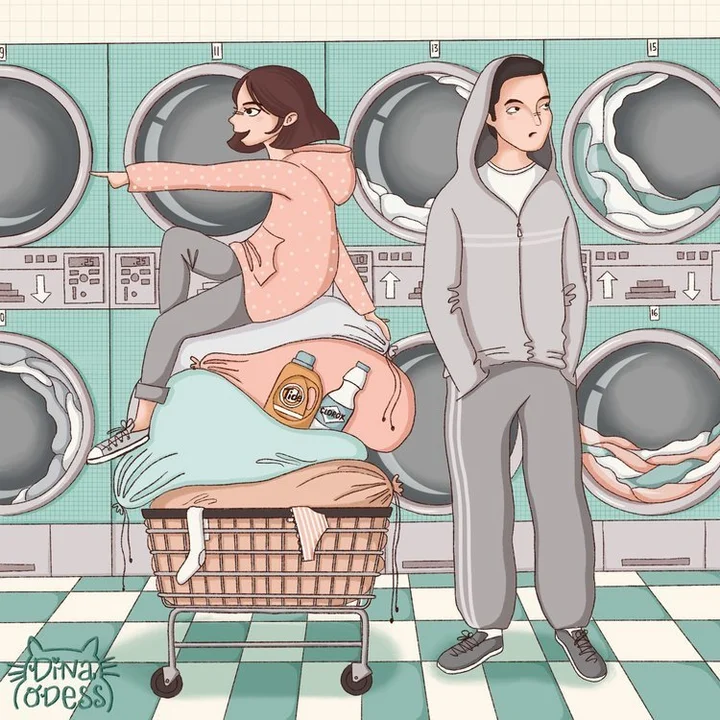 Odess thought her first comic featuring Bauirjan would be a one-off, but her Instagram followers responded so positively to it, she decided to turn it into an ongoing series, #99relationshipillustrations.
"I got a lot of messages from people saying the illustrations reminded them of their relationship," said Odess, who is originally from Kazakhstan and is currently living in New York City.
She has gained a lot of followers from the series, but her No. 1 fan will always be Bauirjan.
"He does tell me that he's not as good-looking as the guy in the illustrations, but he thinks they're too cute," she said. "When he sees them, he always goes, 'Aww.'"