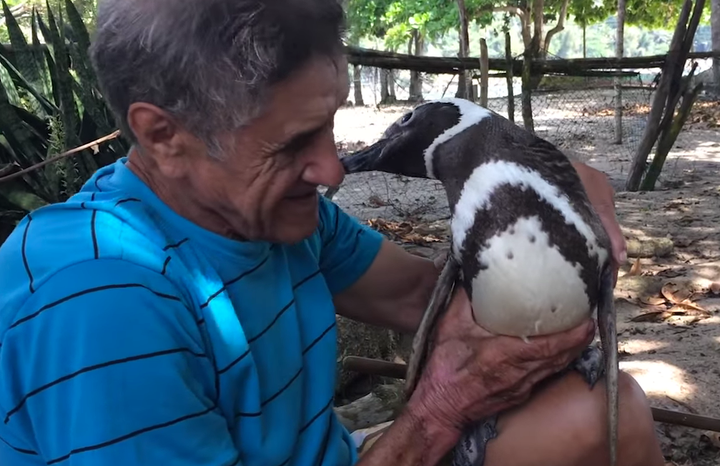 Here is a story that will waddle its way into your heart.
Since 2011, a penguin has swum 4,970 miles out of his way each year to visit a man in Brazil who saved his life, Wall Street Journal reports.
Joao Pereira de Souza, a 71-year-old retired bricklayer, found the South American Magellanic penguin five years ago on beach in Rio de Janeiro. The penguin, who he soon dubbed Dindim, was starving and covered in oil. Pereira de Souza took the little guy under his wing.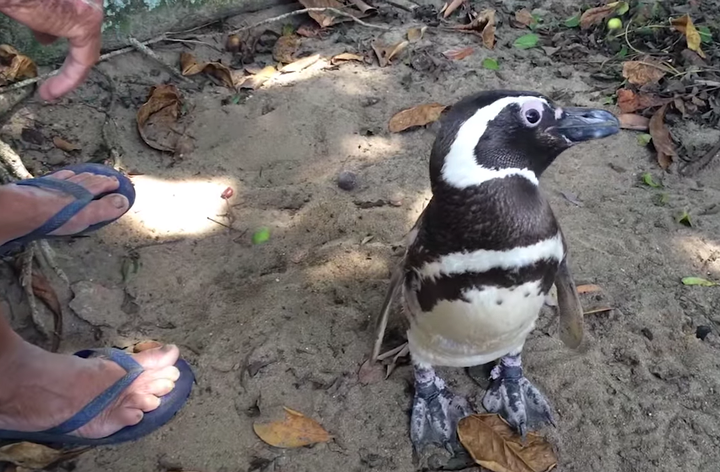 According to The Independent, Pereira de Souza took Dindim home, cleaned him off in his shower and fed him a diet of fresh fish. After a week, Pereira de Souza brought Dindim to the ocean so he could return to the wild.
"But he wouldn't leave, he stayed with me for 11 months and then just after he changed his coat with new feathers he disappeared. Everyone said he wouldn't return but he has been coming back to visit me," Pereira de Souza said in an interview with Globo TV. "He arrives in June and leaves to go home in February and every year he becomes more affectionate as he appears even happier to see me."
The two are now best buds.
According to Aquarium of the Pacific, South American Magellanic penguins typically breed on the chilly coasts of Chile, Argentina and the Falkland Islands. Yet, despite their reputation as cold-weather birds, these penguins have been known to show up in the warmer waters of Peru and Brazil.
Yet, local fishermen who know Pereira de Souza and his fine-feathered friend say they have never seen anything quite like this.
"The funniest thing is that the penguin may stay here for a week," Mario Castro told Wall Street Journal. "Then it walks down to the beach and leaves. It spends 10, 12, 15 days and then comes back to the same house. They're supposed to join together, find some path to the south, but he doesn't."
Though their relationship is peculiar, Pereira de Souza doesn't seem to mind.
"I love the penguin like it's my own child and I believe the penguin loves me," said Pereira de Souza to Globo TV. "No one else is allowed to touch him. He pecks them if they do. He lays on my lap, lets me give him showers, allows me to feed him sardines and to pick him up."
That's enough to warm the iciest of hearts.
Related
Before You Go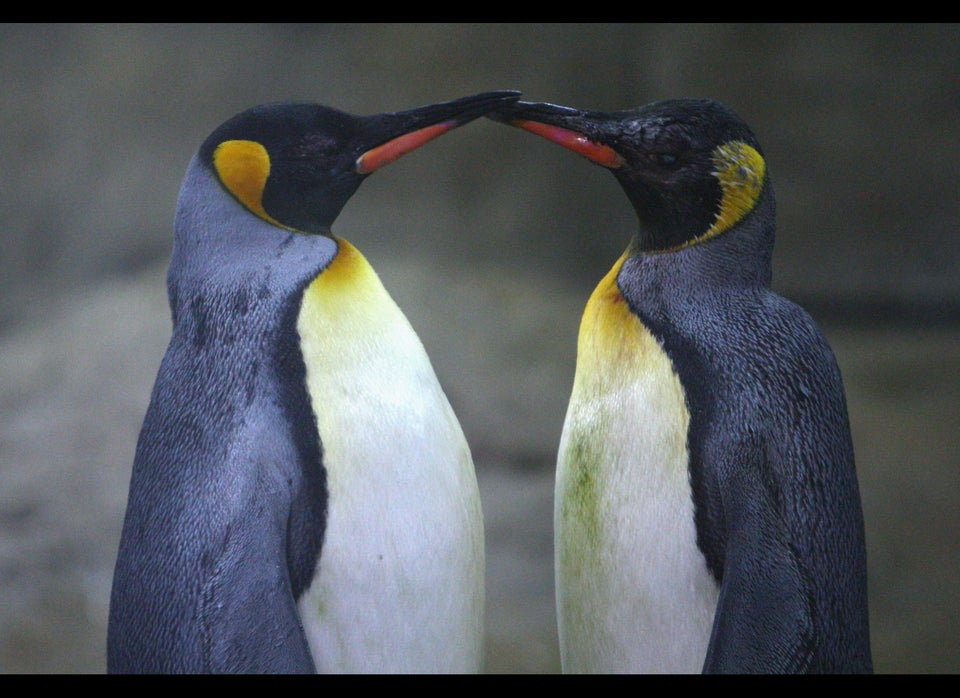 Penguins