A total stranger in Texas is being credited with leaving a $750 tip for a waiter from Ireland, a generous gift the waiter says will help fly his new family home to meet his folks.
In a Facebook post that's since gone viral, Taryn Keith, the waiter's girlfriend, who told The Huffington Post she is expecting a baby in late January, shared a photo of the remarkable triple-digit tip her boyfriend was given on a $122.87 tab.
"Hopefully this can get you back to Ireland for the holidays," reads a handwritten message across the top.
"I jokingly said, 'I wish I could go back that often to see my family,'" Ben Millar, who is from Belfast, told the station. "I thought nothing of it, and we all joked after. The night went on, and I proceeded to give good service and talk to them."
It wasn't until after the diners left that he said he noticed the remarkable sum of money that was left to him.
"My initial reaction was shouting, 'Holy s**t!'" he recalled to ABC.
As for what he plans to do with the money, he told ABC that he'll put it toward introducing his girlfriend and his new baby boy to his family abroad, whom he hasn't seen in two years.
Keith is meanwhile using the kind act as an opportunity to spread some love.
"Thought I would share it to show everyone [that] there is not only hate out there. Truly blessed," she wrote with her Facebook post.
Related
Before You Go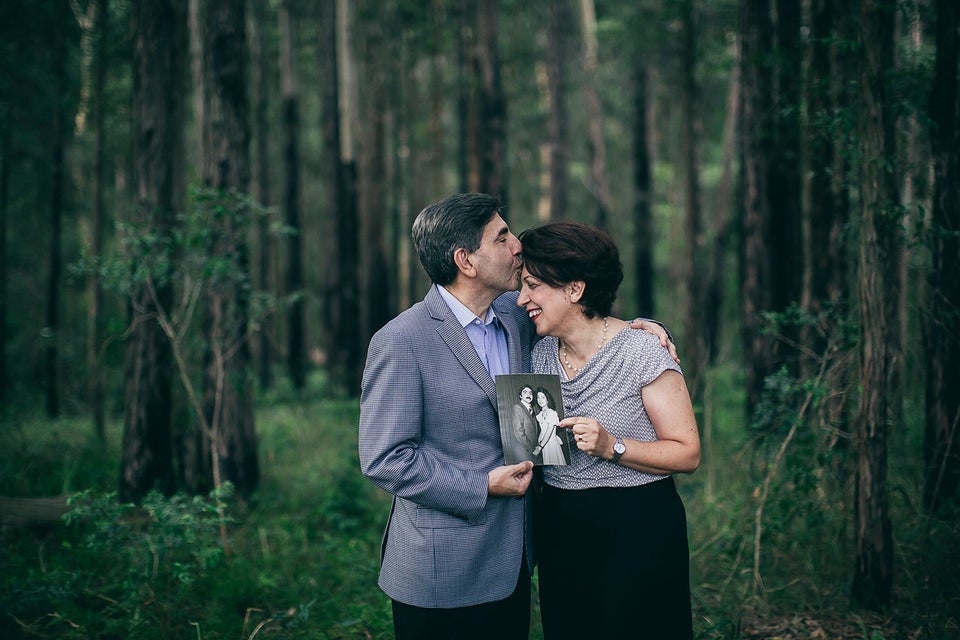 Long-Married Couples Who Are Just As In Love As The Day They Wed