When three friends finished their meal at a California restaurant, they did not expect to be insulted on the bill.
"I got the bill, and I was like, why does the receipt say, 'fat girls?'" Duran told News 10. At first, her friends didn't even believe her. "[Huerta] was like, 'You're lying,' And I was like, 'No, I'm serious. Look at it.' She was like, 'fat girls?'"
This is the "fat girls" receipt received by three diners at Chilly D's, courtesy of News 10. Story continues below.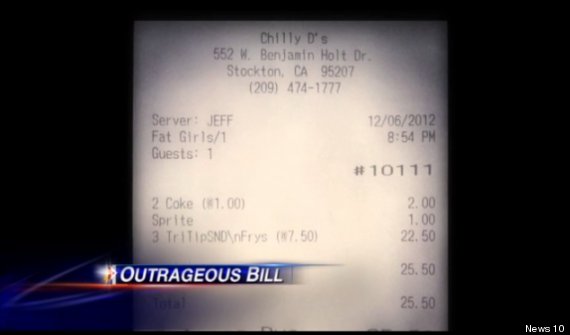 When their server returned, the three girls questioned him about the "fat girls" label, but the waiter denied any wrongdoing, according to News 10. He said an employee named "Jeff," whose name appears on the receipt, must have typed "fat girls" into the system to keep track of their bill.
A manager went over to explain the "fat girls" check, but he "had like a smirk on his face, like it was funny but trying not to laugh," Duran told ABC News. Instead of clearing all charges, he offered a discount of 25 percent and then a discount of 50 percent, but the women rejected the offers.
[...] I completely understand why they were hurt by what was written on their receipt and that type of treatment isn't tolerated. Also there will be no tolerance in the future, guaranteed. Everyone is welcome in our establishment, my family built this business so that the community of Stockton would have a safe and fun place to hang out and come together. My hope is to heal our newly tarnished reputation so that everyone feels safe and welcome again. And if these ladies would like to meet with my family and I, so that we can personally apologize, we would really like to do that, because we do not want anyone to have an experience like this.
Maggie Lewis, owner of Cameo Club Casino, also apologized and said such insulting treatment is "intolerable in our establishment," according to ABC News.
This is not the first time a receipt has affronted a paying customer.
Support HuffPost
The Stakes Have Never Been Higher
Related
Before You Go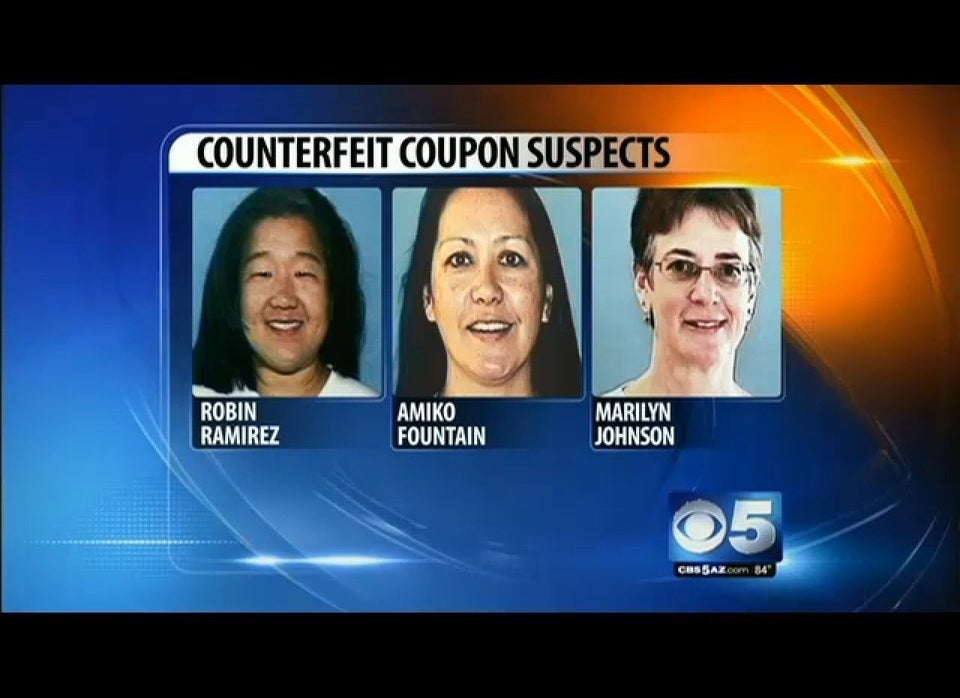 Crazy Things People Do For Money
Popular in the Community