"My creative process is simple. I stand in front of the canvas and begin painting whatever I'm feeling in that moment. Nothing is planned and I have no idea where the piece is going. To me, that is the fun part." – Dinesh Doshi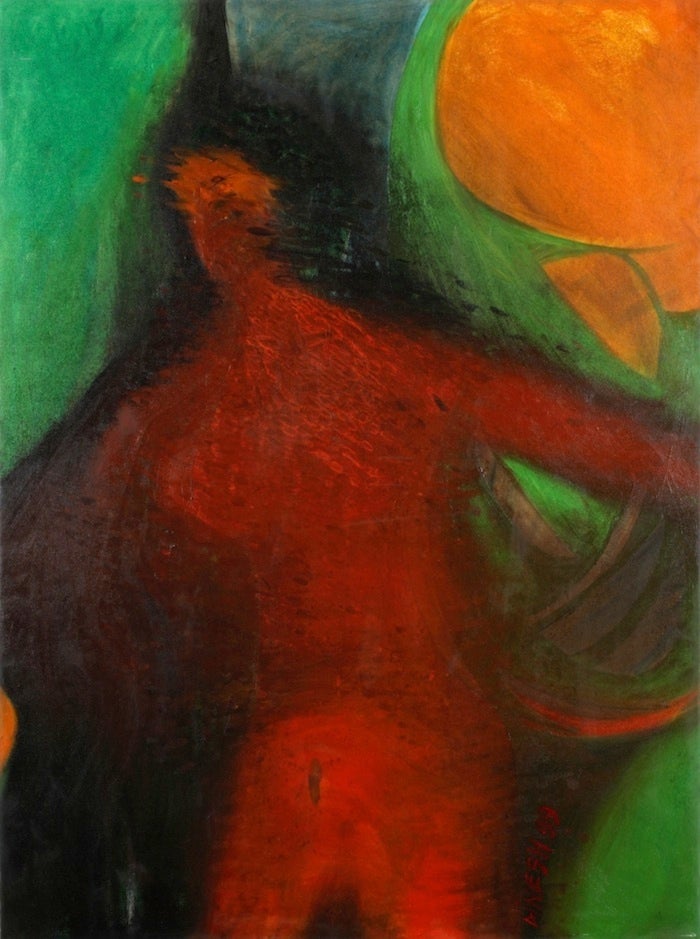 Renowned for his definitive style of paint marked by vibrant colors and intense strokes, Dinesh Doshi is a rare breed of artist whose collection of work is as diverse and multi-faceted as his own life journey. A journey that has taken him to all corners of the globe and has evolved him through the decades from an ambitious young artist, to a successful architect, to a husband and father, to the prolific painter he is today. His range spans the spectrum of figurative, horizon and abstract, but each painting captures a magical moment of his life journey being channeled onto the canvas.
"To me, not being motion is death and my work is a reflection of that," says Doshi. "As long as I'm still alive, I am always flowing and progressing. Whatever I paint at the time, I never go back to recreate or retouch. My art is like life in the sense that I keep moving on to the next painting and moment of time."
Doshi's life journey began in Sudan where he lived a simple life, attending an Italian Missionary school and spending his spare time sketching with whatever means he could find. Then at the young age of 12, his parents sent him to an Indian prep school where he was exposed to a whole new world of life and learning. The culture shock and socio-economic hierarchies were certainly difficult to deal with for a young newcomer away from home, but the formal art classes offered at his new school would become his saving grace.
"My love of drawing not only became my form of therapy during this difficult transition, it also caught the attention of my teachers and they began exposing me to new forms of art," he explains. "Then I started earning awards for my artwork and that really got the attention of the other students. Being recognized for my art was definitely an ego booster and it's also what allowed me to overcome the cultural and social barriers and fit in with everyone. Art gave me an identity and a sense of importance."
It was also during this time that Doshi discovered his true love of painting and inspired by masters such as Da Vinci, Picasso, Van Gogh, and Michelangelo, he began developing his own technique. By age 21, he made his impressive debut into the formal art world as the youngest artist selected in a juried show at Mumbai's prestigious Jehangir Art Gallery. He showed 25 pieces in this first solo exhibit and the show's success not only captured the attention of an international audience, it confirmed his conviction that he was destined to paint.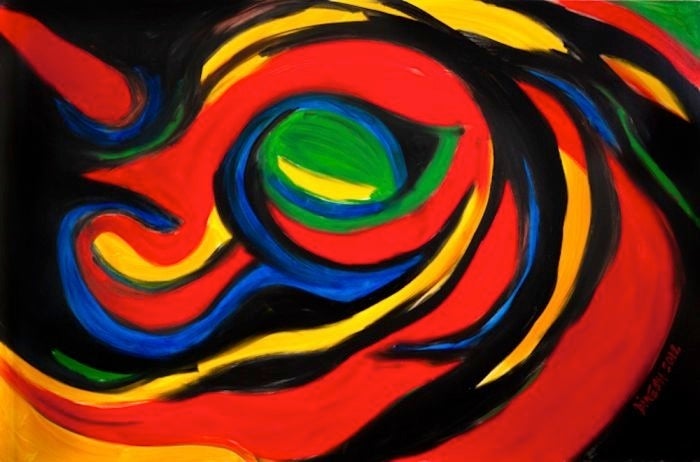 However, despite his obvious talents, Doshi was also being told that it impossible to make a living as an artist and following the advice of his teachers, he decided to put his drawing skills back to use and pursue the more lucrative field of architecture. He was accepted into Brooklyn's Pratt Institute and moved to New York to pursue his Master's in Architecture. It was another move that would mark his next major cultural shift and ultimately change the course of his life.
"I went to New York with the stubborn intention of earning of my Masters and then returning to India to continue pursuing my career as an artist. Everyone at school knew me as 'the artist' and I always made it clear that I was just a 'visiting student,'" Doshi laughs. "Then my professor offered me a job I couldn't turn down and that pretty much changed everything."
Thus began Doshi's forty plus year career as a successful New York architect who married and raised three children, all while continuing to pursue his first love of painting on the side. In fact, Doshi explains that his double life as an architect and artist has been the ideal balance allowing him to push his painting to a level he never imagined.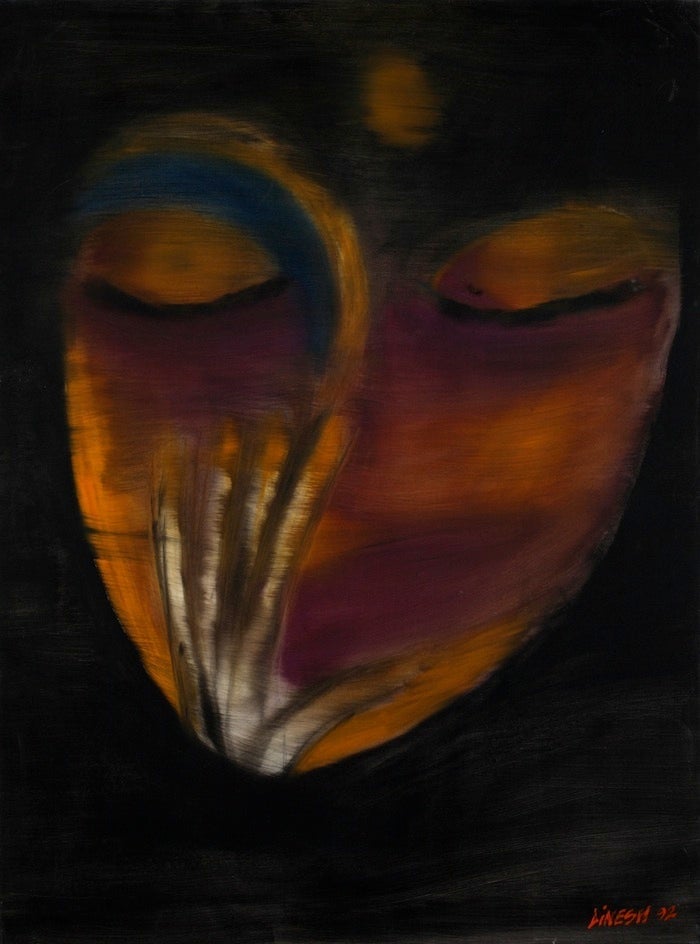 "As an architect you have a very defined role to play that is rigid by nature and confined to regulations, codes and budgets. It helped me to fully appreciate and explore the fluid and expressive freedom of painting. To create my own world and to capture my own interpretation of life on the canvas."
Doshi also says that while it took some time to adjust to the much more casual culture of the US, (such as addressing superiors by their first name), the American way promotes the freedom of self-expression and that has significantly influenced his evolution as an artist.
"In India my paintings were more figurative with simple subjects and darker colors. My art has taken on a more abstract nature with more complex compositions and subject matters, and I use bold and vibrant hues as a way to celebrate my joy of life," Doshi says. "It's an ever evolving process of communication with my inner self, and my reaction to my experiences and adventures, excitements and failures, influences and observations of others, and my undying lust for life."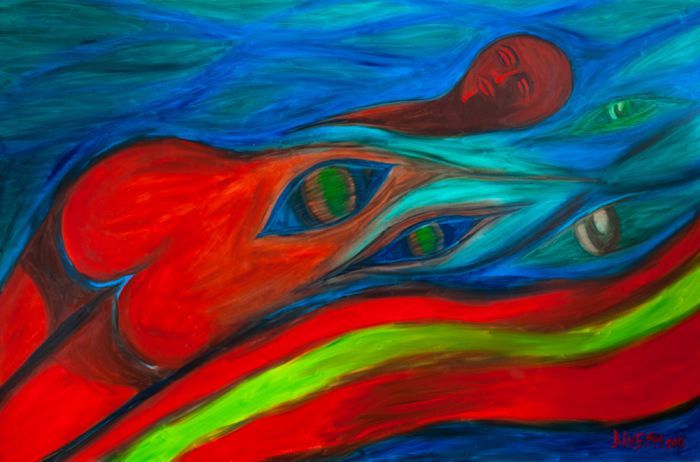 In 2013, at the age of 63, Doshi finally re-emerged into the fine art world and the public spotlight with his solo show at Chelsea's Emmanuel Fremin Gallery. The exhibition showcased works from his "Life In Motion" series as a celebration of his ongoing artistic evolution and journey of life. The highly attended show received rave reviews and captured local media attention, which included televised coverage.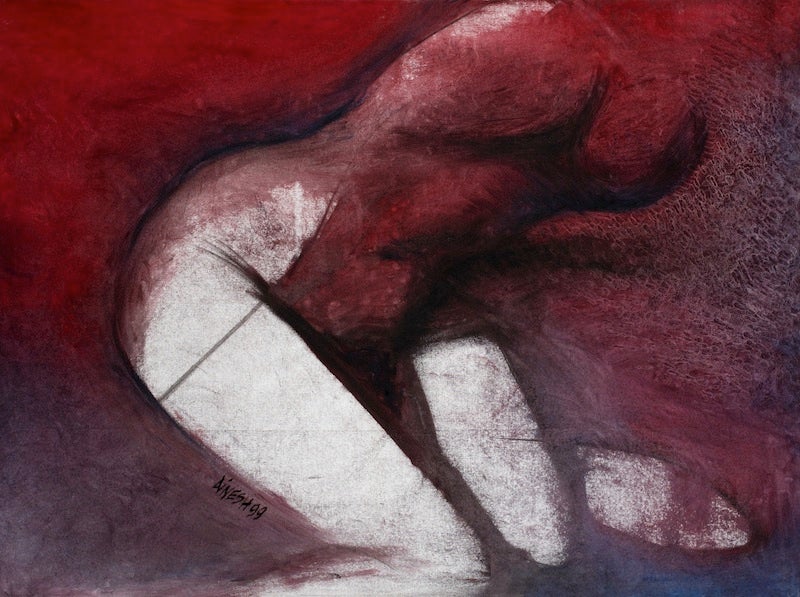 While Doshi has spent much of his adult life purposely keeping a low artist profile and has never been keen on the idea of selling his original works, he admits that the experience of his last show gave him that same joy he felt as a boy showing his art to the kids at school. "The show was intoxicating and I was on cloud nine the entire time," he laughs. "I really do love connecting to people through my art and there is no better feeling than to create something that evokes an emotional response in others and in some way changes their life."
Over the last few years Doshi has been showing at the Guild Hall of East Hampton's annual exhibition and now he is working on his next solo-exhibition titled, "Life's Journey." The show will feature works representing his life journey progressing from his early childhood sketches to some of his most recent large-scale paintings and selections from his many life chapters in between.
Doshi has also decided that he would rather be alive to see people enjoying his art and is slowly adjusting to the high profile phase of his career. But whether he's showing in renowned galleries or selling his works, there is one thing Dinesh Doshi says he will never compromise.
"I always want to live by my own rules. It may sound arrogant to some people but for me, freedom is my happiness."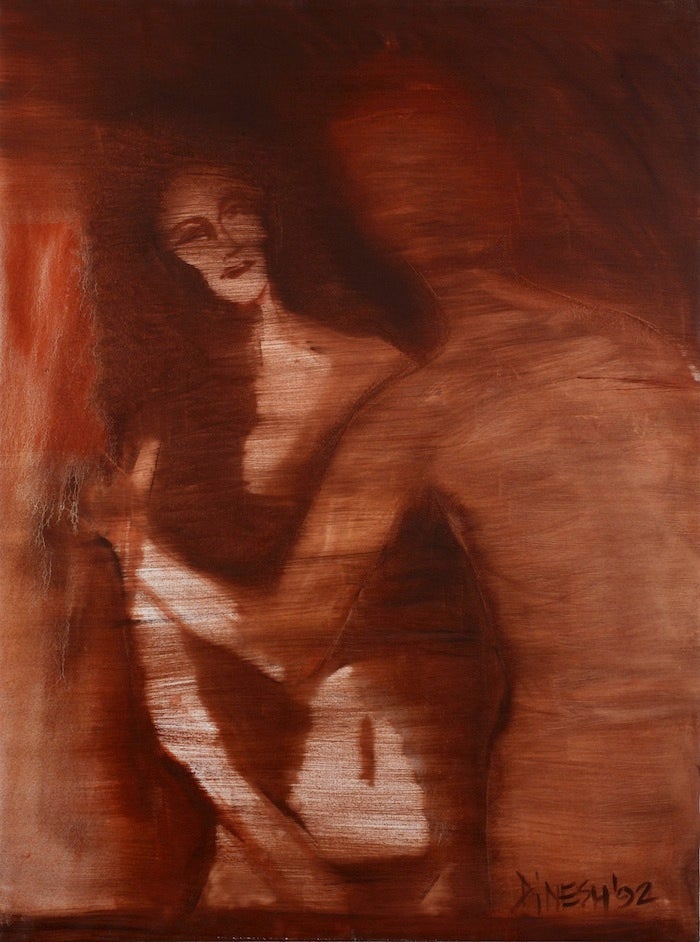 Calling all HuffPost superfans!
Sign up for membership to become a founding member and help shape HuffPost's next chapter
This post was published on the now-closed HuffPost Contributor platform. Contributors control their own work and posted freely to our site. If you need to flag this entry as abusive,
send us an email
.