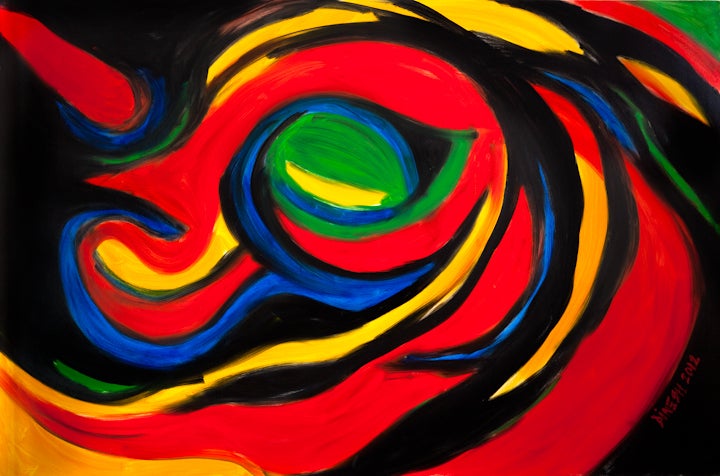 Artist, Dinesh Doshi, grew up with the arts, watching his mother as a young boy in the process of creating something from scratch. Finding early success at a young age, Doshi continues to build a name for himself as one of the painters in today's world. With an early debut into the art world, Doshi, at twenty-one, was the youngest artist ever to be selected in a juried show at Mumbai's prestigious Jehangir Art Gallery. Although he continued to paint, he chose not to exhibit or show for several years. 2013 marked his public reemergence with his first New York solo show at Chelsea's Emmanuel Fremin Art Gallery. If you are a fan of inspiring stories, as well as vibrant and modern artwork, then check out this brief Q&A with Doshi for details on his latest and forthcoming work:
Growing up in Africa, what inspired you to become an artist? What is your earliest memory of the drive to create art?
At the age of five, I started to enjoy drawing faces from Bollywood magazines, and this interest of sketching carried with me through Italian missionary school located in Khartoum.
It wasn't till I made it to prep school in Bombay, where I was seeked out by my art teachers who encourage me to continue with my art interests. Not only was I being encouraged to peruse my talents, but also guided through all the fields of art.
Your mother was an artist and as a child, you got to watch her in the process of creating art. How do you feel that impacted you?
As a child my earliest recollection of art was watching my mom draw on a piece of cloth, sketching her desired image for her embroidery work. In addition to her designs she created unique color pallets with the different colored threads, which opened my mind to color combinations.
Your artwork consists of vibrant but warm color tones—how would you describe your art?
My color pallet has always been rooted to the moods I'm feeling, the intention is to provoke emotions with within myself and question the essence of my story telling, leading me to think outside the box. I intentionally take up the challenge of using vibrant colors in unconventional ways, applying to larger number of my canvases to promote my story telling in a unique way.
At twenty-one years old, you had your first art exhibit at the Jehangir Art Gallery, how did that come about?
I was inspired by various Indian senior artists who have exhibited their shows at the Jehangir Art gallery. I wanted to live my life in that same position by exhibiting my work, with my drive and encouragement from friends I ended up fulfilling that dream at the age of 21.
All artists have a process prior to starting their work, in the midst of working, and even post-work, whether that is listening to music or locking yourself up in a room for days until a piece is completed. What does an average artwork day look for you?
It all starts with the moments I have experience through my life, it can be a memory from my past or a moment experienced that day. After inspiration has struck, it then starts with the size of ambition for the day weather it is accomplishing a large or small canvas. Then comes the selection of colors warm or cool and the type of brush. Creating a comfortable setting is important, so for me I need to put on symphony & instrumentals along with drinking a cold glass of water submerging myself the canvas allowing the colors and strokes to convey my story.
Some of your influences are the works of Van Gogh, Picasso, and Michelangelo. Are there any current artists who have influenced you and your work?
With my enjoyment and pleasures of viewing other artists, no I have intentionally avoided being influenced by their work. I want to keep my own style very unique so that it is translated throughout all my paintings.
It seems that you took quite a long break. You've just recently begun exhibiting your art again. Was did you decide to start showing your work again now?
I was becoming very possessive of my original Art and showed my work to a limited amount of people for reproduction. I then met with another artist who influenced me to no longer be a collecting artist, but to be a selling artist so more people can experience my work.
How do you feel your art has changed over the years?
That is the story of life, as one grows, matures, experiences is exposed, the art starts reflecting one's being. Leading you to a journey of various types of work processes and representation of one's desires and dreams.
Any upcoming exhibits where we can see your latest work?
Soon! It's currently in the works, the exhibition will be known as "Journey of My Life."
In his Expressionistic work, Doshi journeys to the "core of living" where he explores nature, environment, his spiritual vision and balance. Over the recent months he has been receiving quite a bit of media coverage, announcing his return to showing his work. As he begins to once again exhibit his art, his career trajectory is on the rise.
You can see his work at: http://www.dineshdoshi.com.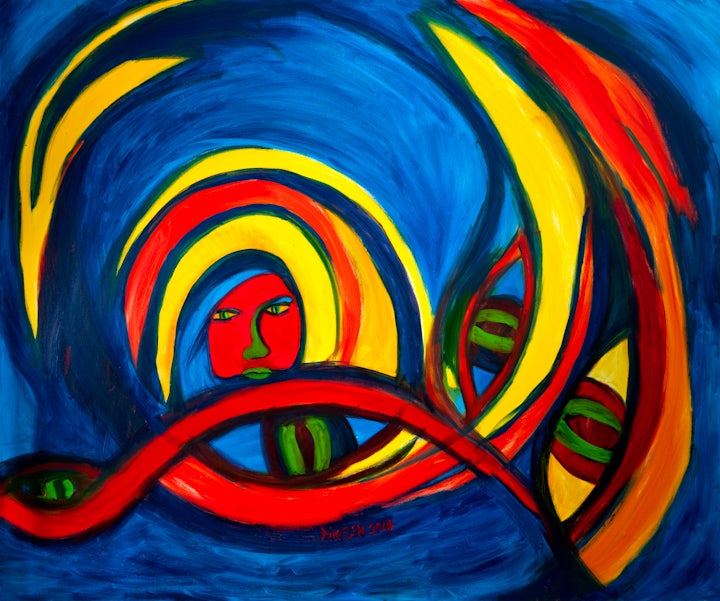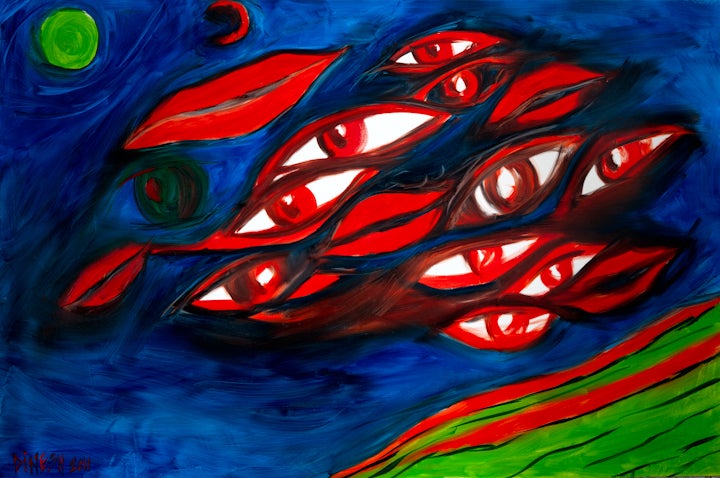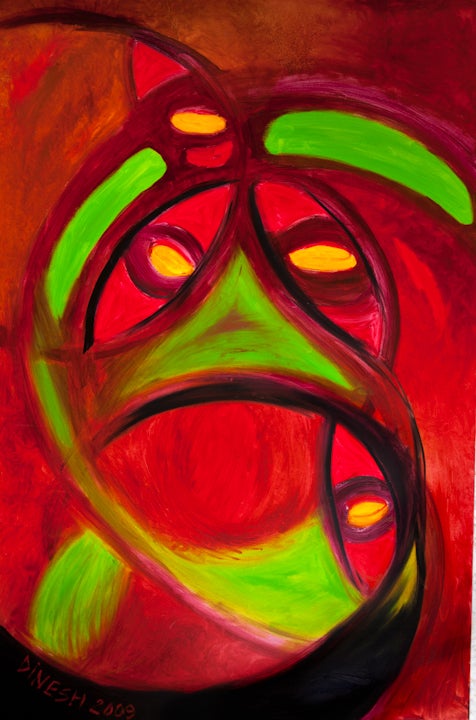 Calling all HuffPost superfans!
Sign up for membership to become a founding member and help shape HuffPost's next chapter
This post was published on the now-closed HuffPost Contributor platform. Contributors control their own work and posted freely to our site. If you need to flag this entry as abusive,
send us an email
.