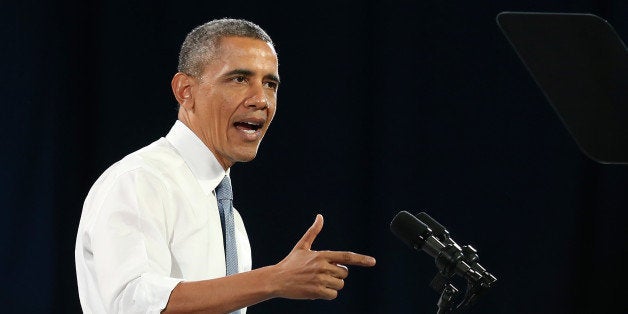 Conservative author Dinesh D'Souza said he's thankful America has survived having "grown-up Trayvon [Martin] in the White House."
I am thankful this week when I remember that America is big enough and great enough to survive Grown-Up Trayvon in the White House!

— Dinesh D'Souza (@DineshDSouza) November 26, 2013
D'Souza, a former policy analyst under President Ronald Reagan, has been a vocal critic of President Barack Obama, co-directing a 2012 film called "2016: Obama's America" based on his own book, "The Roots of Obama's Rage."
In July 2013, Obama made an unexpected appearance to weigh in on the death of Trayvon Martin, an unarmed teen who was shot and killed while walking down the street in Sanford, Fla., in February 2012. Obama said he understood why people are so upset that George Zimmerman was found not guilty for killing Martin.
"When Trayvon Martin was first shot, I said that this could have been my son. Another way of saying that is, Trayvon Martin could have been me 35 years ago," Obama said.
UPDATE -- 4:27 p.m.: D'Souza deleted the tweet Tuesday afternoon, but you can see a screenshot of the post below: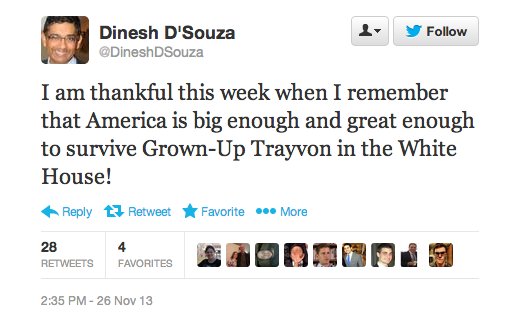 Before You Go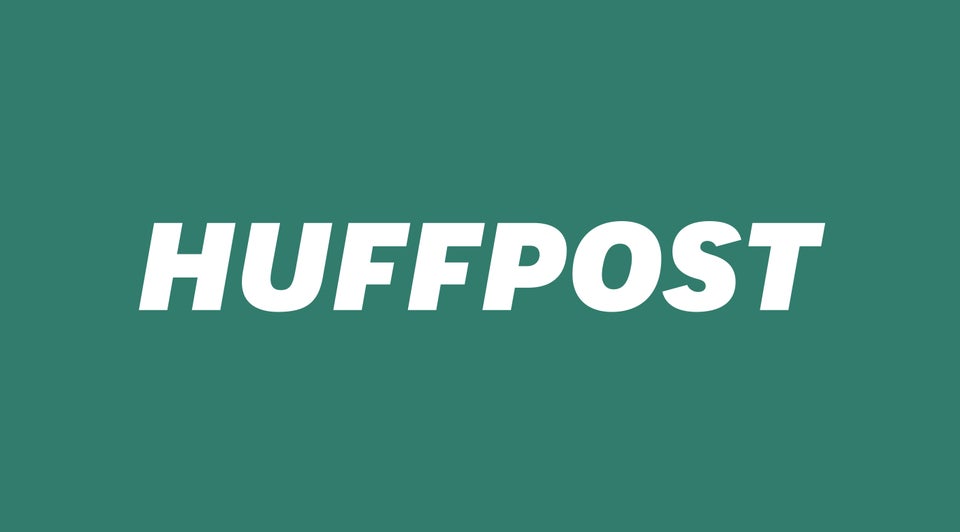 11 Paranoid Obama Conspiracy Theories
Popular in the Community