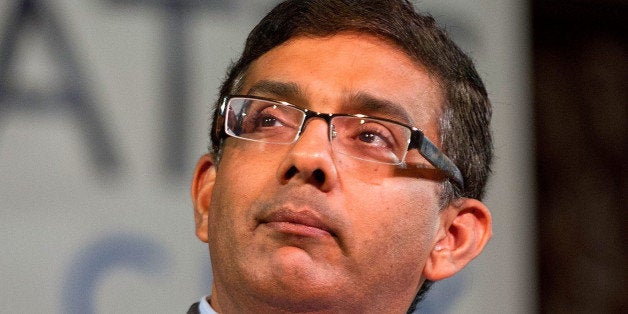 (Adds details from hearing, background, case citation, bylines)
By Nate Raymond and Jonathan Stempel
NEW YORK, May 15 (Reuters) - Dinesh D'Souza, the conservative author and filmmaker, on Thursday failed to win the dismissal of U.S. criminal charges that he used straw donors to make excessive contributions to a 2012 Senate candidate.
Ruling from the bench, U.S. District Judge Richard Berman in Manhattan rejected D'Souza's contention that last month's U.S. Supreme Court decision striking some limits on political donations also rendered a straw donor prohibition as unconstitutionally vague.
The judge also denied a request by D'Souza, a prominent critic of President Barack Obama, to seek the production of evidence that would support his claim the prosecution was in retaliation for his political activities.
"The court concludes the defendant has respectfully submitted no evidence he was selectively prosecuted," Berman said.
D'Souza sat silently as Berman made his ruling. Benjamin Brafman, D'Souza's lawyer, afterwards said he was disappointed but was prepared for trial, which is expected Tuesday.
"We have always believed this is a case that should be decided by a jury," Brafman said.
D'Souza, 53, has been accused of illegally directing others to contribute a total of $20,000 to the campaign of Wendy Long, a Republican who unsuccessfully challenged incumbent Kirsten Gillibrand, a Democrat, for a Senate seat from New York.
The defendant subsequently reimbursed the donors. Federal law at the time limited primary and general election campaign contributions to $2,500 each, for a total of $5,000, from any individual to any one candidate.
Long and D'Souza in the early 1980s attended Dartmouth College and worked on The Dartmouth Review, a conservative newspaper. Gillibrand graduated from Dartmouth in 1988.
The indictment made public in January charged D'Souza with one count of making illegal contributions in the names of others, and one count of causing false statements to be made. He faces up to five years in prison on the false statements charge.
Born in Mumbai, D'Souza is a former policy adviser to President Ronald Reagan, and has worked with conservative organizations such as the American Enterprise Institute and the Hoover Institution.
D'Souza has written several books including the 2010 best-seller "The Roots of Obama's Rage," and co-directed a 2012 film, "2016: Obama's America."
U.S. Attorney Preet Bharara, whose office brought the case against D'Souza, is an Obama appointee.
The case is U.S. v. D'Souza, U.S. District Court, Southern District of New York, No. 14-cr-00034. (Reporting by Nate Raymond and Jonathan Stempel in New York; Editing by Chizu Nomiyama and Andrew Hay)

Before You Go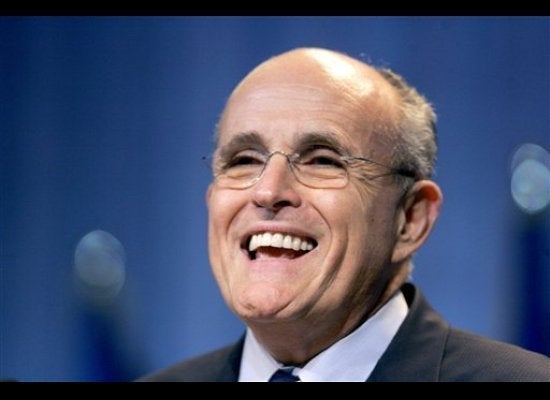 Out-Of-Touch Politicians
Popular in the Community