It's hard to give context to tragedy. Just ask the minds behind the newly opened National September 11 Memorial & Museum, which has been roundly criticized for inadequately contextualizing the attacks of 9/11, qualifying the terrorists behind them as "Islamic," and turning the tragedy into fodder for a very tasteless cheese board.
On the other end, there's the stripped-down 9/11 remembrance by artist Dinh Q. Lê, who foregoes context altogether. In a recent video installation, "WTC In Four Moments," Lê presents the iconic building as a series of four Rothko-esque color blocks. Below, you can see a still image of the video piece in progress. The four "channels" each depict photographs taken of the WTC, presented in succession from left to right.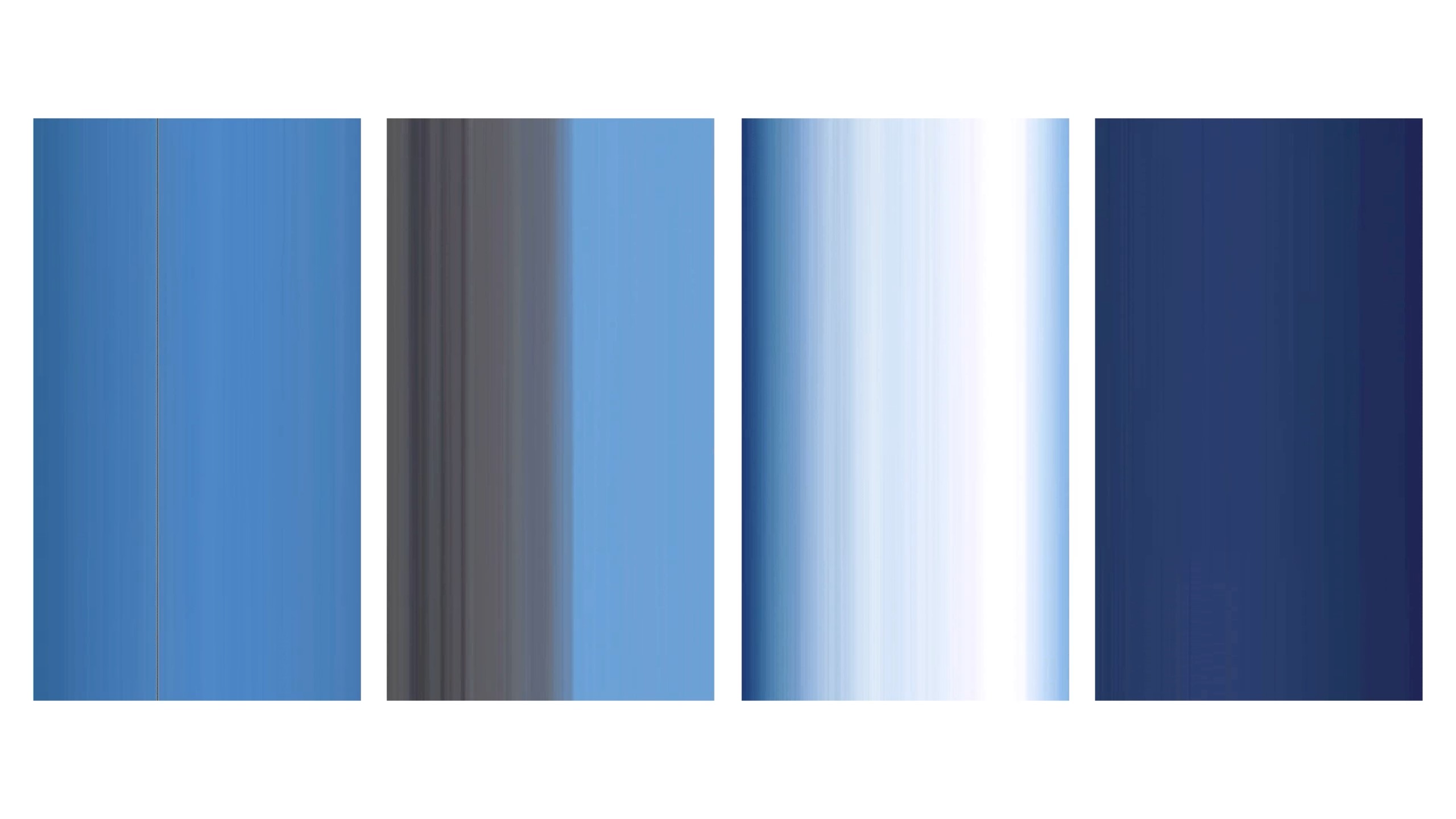 A screen capture taken one second into WTC In Four Moments.
Lê, whose signature "photoweavings" tend to revolve around his Vietnamese-American identity, or the Vietnam War, turned his focus outward, to a subject practically every American has an opinion about: what happened.
To do so, he tried to clear 9/11 of all "iconic connotations," according to a press release from PPOW Gallery in Manhattan, where the piece was recently on display. He developed four six-minute long videos, each tracking photographs taken of the World Trade Center at critical times: one before the attacks, another during, one after the collapse, and one during the rebuilding.
He first edited the photographs nearly beyond recognition. Using Photoshop and After Effects, he stretched each into 656-foot long digital versions before turning the warped images into film. The footage pans the length of the distended photographs, and is set to music Lê wrote in collaboration with composer Glen Alger Schicker. By representing the tower as simply as possible, he hopes to make people think about the chronology of great tragedy. The press release reads, in part:
"The abstracted version of the work removes all iconic connotations associated with September 11th, leaving the viewer to reconsider the events as a slow progression of moments that led to a cataclysmic trauma and the newly built One WTC."
Still images of the videos reveal stripes of suggestive color: blue sky, a steely facade, and in the second, loaded image, a shocking stripe of orange.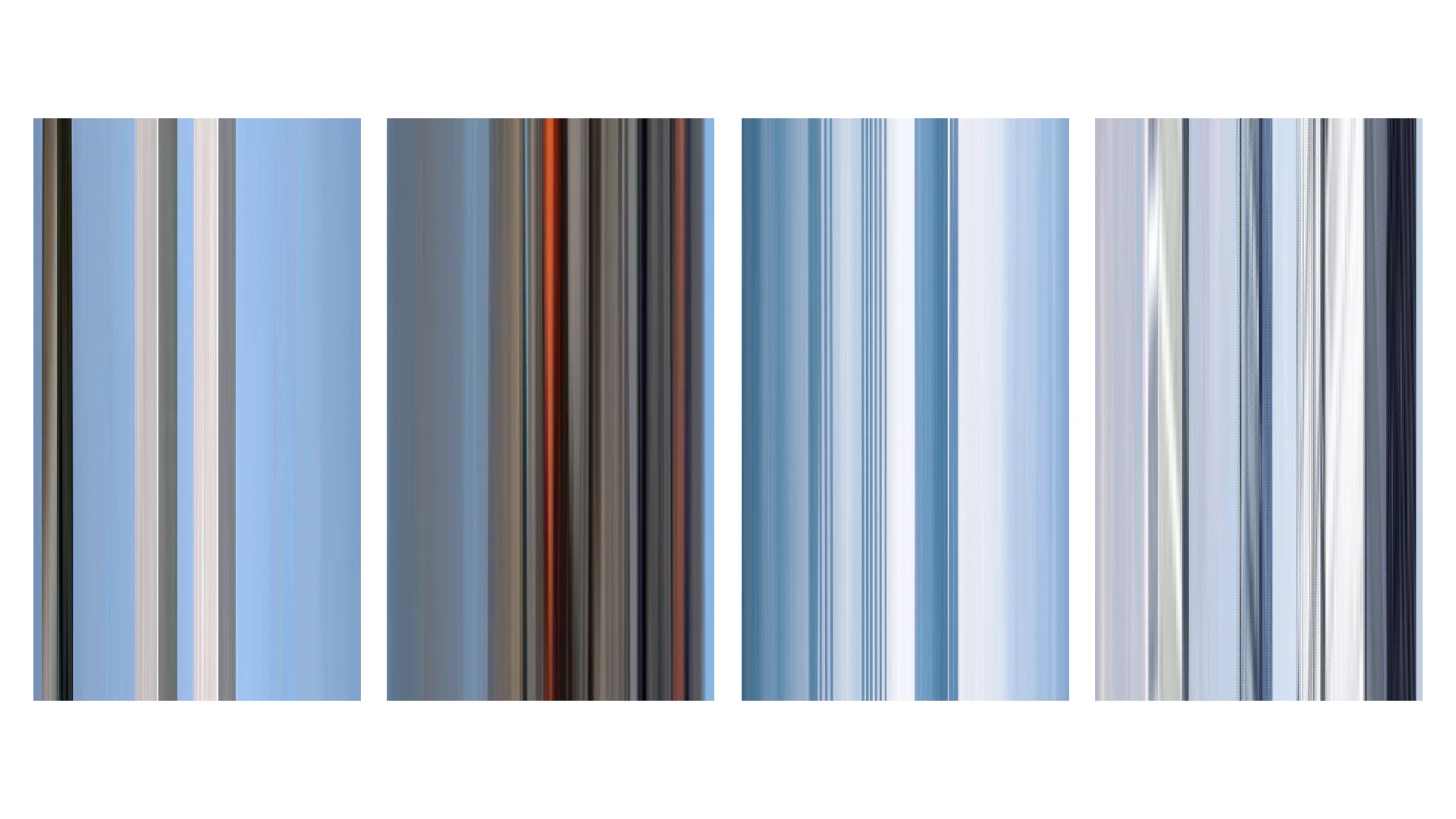 A screen capture taken three minutes into WTC In Four Moments.
It's not a substitute for visiting the museum. But there's something powerful about confronting the tower, as it was and as it is.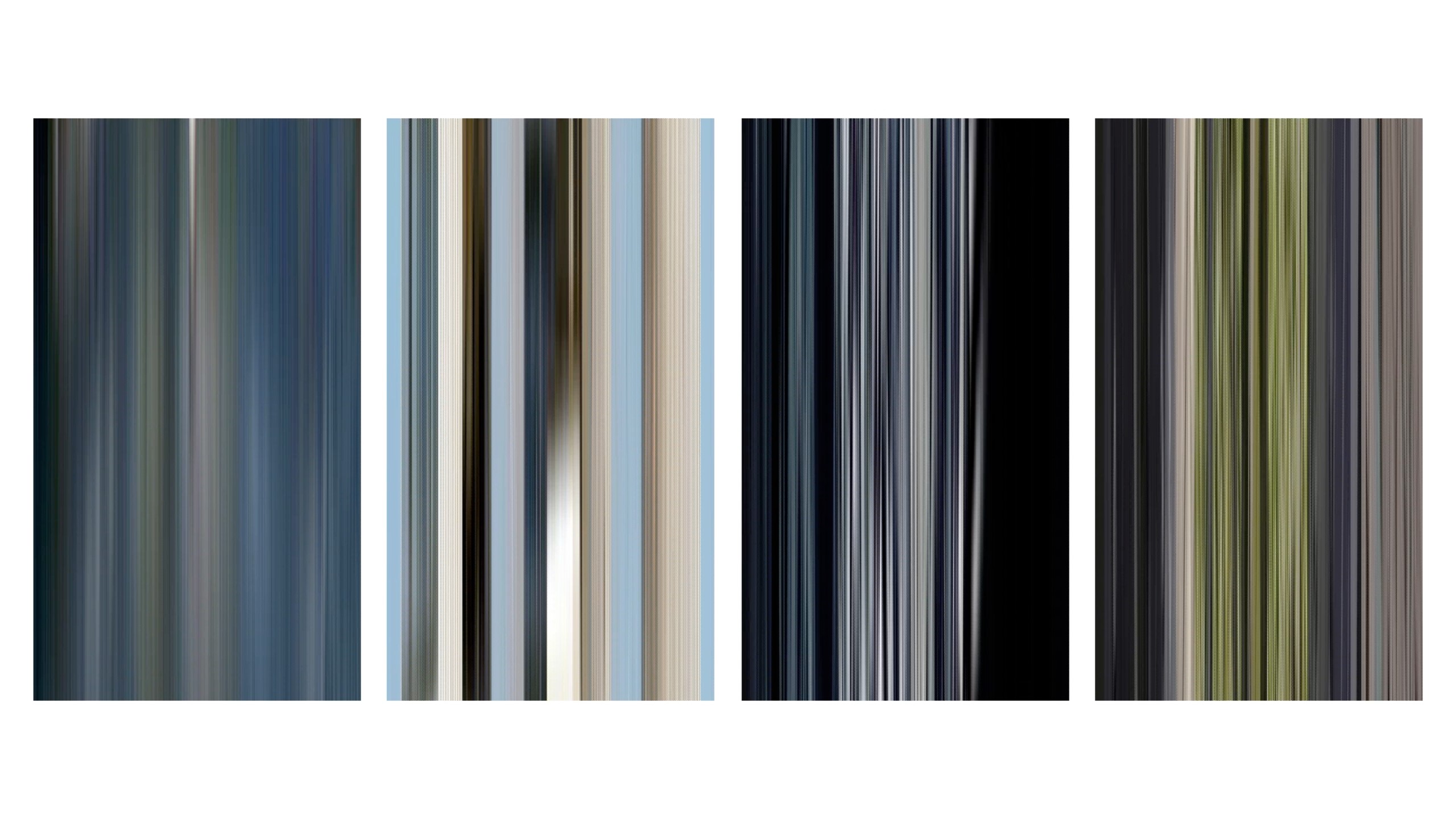 A screen capture taken towards the end of WTC In Four Moments.
Calling all HuffPost superfans!
Sign up for membership to become a founding member and help shape HuffPost's next chapter