For a while, this idea seemed impossible. And yet a new anonymous Instagram posting gnarly pictures of Trump's face superimposed onto his body are making us long for the days of simply seeing the Republican presidential candidate in the buff.
The Instagram chronicles what appears to be Trump's busted cousin, who goes by the name of Dinild Trimp, a knotted wad of orange flesh that resembles the lovechild of a burned hot dog and an iguana. Not much is known about the sick, twisted mind behind the Instagram, except that, according to the account's description, he or she wants to "Make AGAIN Make." So, there's that.
There's also the fact that Trimp only follows one account, a man named Michael Feldman. We have reached out to Feldman to determine if he is the artist in question (or if he's about to be terribly disturbed by Dinild Trimp's interest in him).
Aside from having the ability to conjure up nightmares, the mysterious Instagram account also, it should be noted, has a flair for hashtags.
Along with more obvious ones like #donaldtrump and the always accurate #dumpsterfire, the account will send chills down your spine with tags like #viscousfluid, #wetsuckingnoise, and #bloatedskinmonster. Though, to be fair, if people are searching on Instagram for #bloatedskinmonster, they're about to get exactly what they're looking for.
If you're so inclined, head to Trimp's Instagram, Tumblr and Twitter to see the corpulent wound in the flesh ... all the flesh, so much flesh. He's like a dinosaur chicken finger. An alien-possessed chunk of spam. Please. Think about something else. Help us! Isn't election season fun?!
Related
Before You Go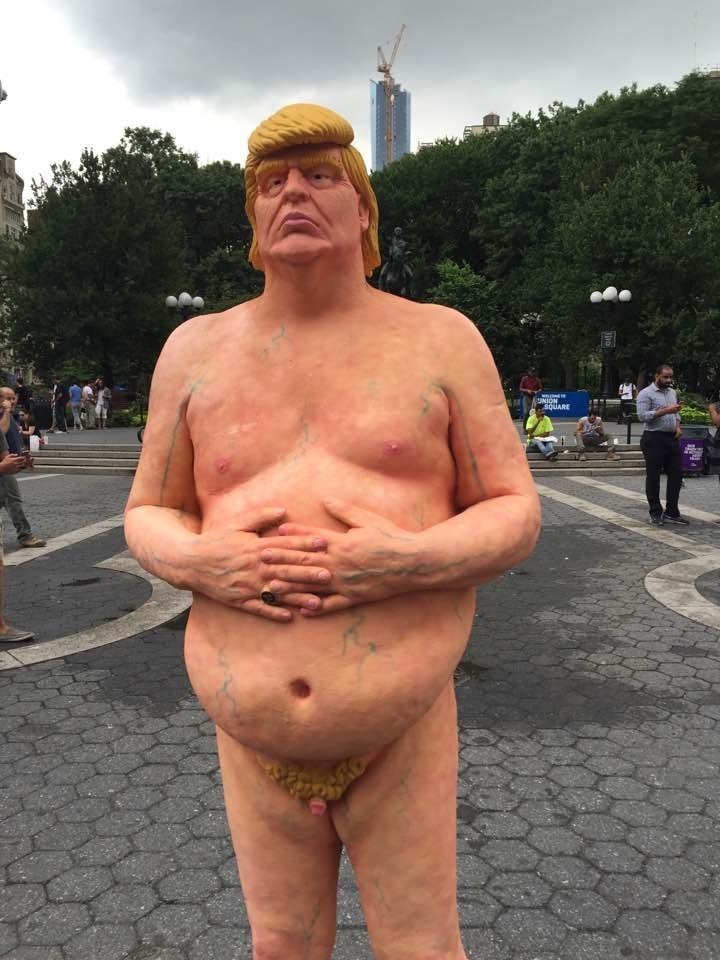 Trump sculpture
Popular in the Community