BRENNAN'S
417 ROYAL STREET
504-525-9711
www.brennansneworleans.com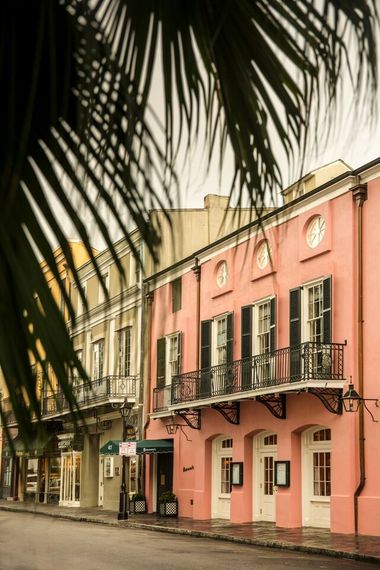 The idea of re-opening the old, abandoned Brennan's in the French Quarter was not without its doubters. For, as venerable as the old place was, there were detractors who had seen it slide after Katrina, and some questioned whether it needed to come back to life at all. It was a relic of another time, when the name and the nostalgia for "Breakfast at Brennan's" kept the fires burning. Family dissents didn't help, followed by fiscal problems, and by 2012 it looked like the dowager was going to be re-habbed by a developer for some other use.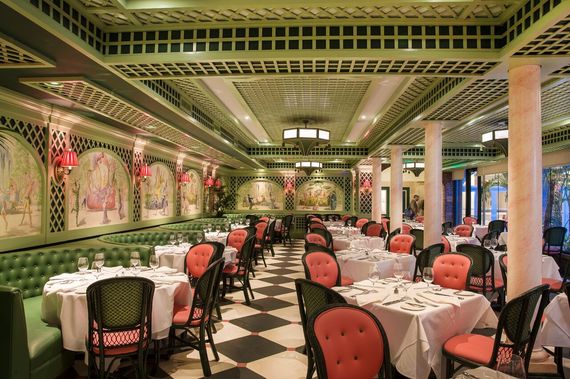 Thank heavens, then, for another Brennan, from a side of the family whose feud with another side of the family had for decades been a depressing, wheezing saga. Here is not the place to go into all that, but, if anyone were to revive Brennan's, it was to be Ralph Brennan (along with partner Terry White), already the very successful scion who runs Ralph's on the Park, The Redfish Grill, Napoleon House and several other restaurants around the city.
The refurbishment, which went fairly fast, restored every inch of Brennan's so as to retain both its historic architecture while bringing everything up to a brilliant standard of fresh décor and impeccable service. The main dining room, with its orangerie lattice-work and murals, and the brightly colored private rooms are now among the most stunning in New Orleans, and the great wine cellar is now re-positioned, safe and sound, and very beautiful. (The wine mark-ups are hefty, but not out of line with competitors' prices.) And since New Orleans is a town famous for its own brand of sassy Southern hospitality, Brennan's is a template for dining out in New Orleans in 2015 and well beyond.
Chef Slade Rushing figures mightily into that hospitality, for there's nothing he won't do to make a guest happy, displayed in a menu that keeps all the old favorite signature Brennan's dishes, from its rich turtle soup with grated spinach and the juicy braised pork grillades with Georgia cheddar grits, eggs over easy and Creole spices to eggs Hussarde of housemade English muffins, coffee-cured Canadian bacon, a rich Hollandaise and the lagniappe of a Marchand du vin sauce, ending off with the restaurant's famous Bananas Foster flamed tableside ($8).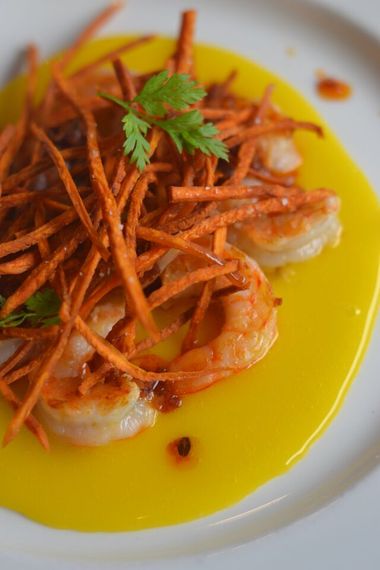 It's a big menu with plenty of options for breakfast ($39), lunch ($38) and dinner à la carte. The blue crab rémoulade with shaved jicama, avocado, and mango vinaigrette ($13) is one of the very best in the city, and they've added a terrific barbecue lobster with Creole spiced butter, lemon and a sprinkling of thyme on a toasted baguette ($19).
The reduction of sauces here is a monument to classic rigors, evident in a Steak Diane filet with potato confit, baby carrots and brandy mushroom reduction ($28). The only disappointment on the day I dined there was a rabbit Rushing of fried Mississippi rabbit whose breading fell off and with meat without much flavor, saved somewhat by the creamed collards, eggs over easy and zingy pickled pork jus ($28).
Unlike the still disappointing Antoine's, Brennan's proves that you can bring back the past with even more pleasure than you might have remembered, while at the same time making it all seem brand new.


EMERIL'S
800 Tchoupitoulas Street
504-528-9393
www.emerilsrestaurants.com
http://www.emerilsrestaurants.com/emerils-new-orleans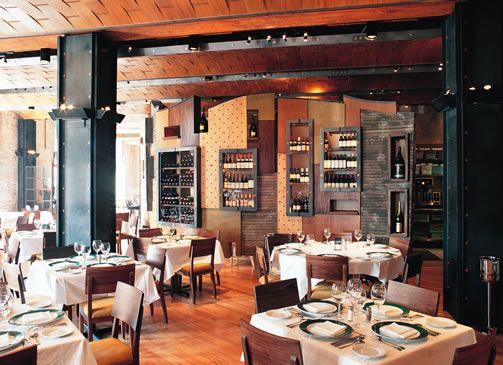 No reader of this newsletter need be reminded of the importance of what Emeril Lagasse did for New Orleans and American cuisine. As the chef who followed the late Paul Prudhomme at Commander's Palace, Emeril pioneered new Creole cuisine with enormous panache, or as would become his mantra "kicked up a notch." He was also the first to open in the city's once run-down Warehouse District, now largely gentrified because of Emeril's benediction.
When Emeril's flagship opened in 1990 I ranked it as the best new restaurant of that year, and some of the original dishes are still on the menu, including the barbecue shrimp with little rosemary biscuits and fresh chives. Today Chef de Cuisine David Slater and his crew are maintaining all that Emeril set in motion a quarter century ago.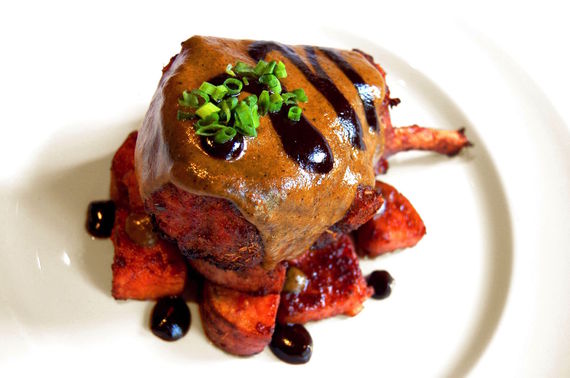 Everyone now knows how Emeril became an enormous media star on the Food Network, to the point where many, including myself, believed he'd lost touch with all that made him a masterful working chef. Far too many management contracts followed for restaurants that opened with fanfare and expired (he currently has twelve operating under his name), and a few years ago Emeril sold his entire empire, including books, to Martha Stewart.
In retrospect, I think that was a good thing for Emeril, who has stepped back a bit and re-engaged with his original restaurant, whose redecoration includes some much-needed soundproofing. From what I was told by his service staff, Emeril is very often at his namesake restaurant, not just as a face out front but as a chef tweaking everything, every day he's there. You're not likely to find him merely bounding out of the kitchen roaring, "Oh yeah, babe!" or "Bam!"
So my meal was as close to as I remember my first at Emeril's twenty-five years ago, its flavors and largess intact, its wine list better than ever, all with perhaps a bit more refinement. So I had some of the old dishes and some of the new. First off was an excellent duck and andouille gumbo, assertively seasoned but not so much as to take away from the duck meat's flavor. The amuse that night was tuna and pork belly on lettuce. Also delicious was the housemade andouille and boudin sausage with braised collard greens, onions, whole-grain mustard and Worcestershire sauce ($10).
Not particularly Creole, and unnecessarily trendy, was a platter of burrata, beef carpaccio and tomato ($17), and you'll find the inevitable kale salad, here happily enlivened with blue crab, pickled Fresno chilies, boiled peanuts, watermelon, radish, Parmesan, crisp sweet onion and a citrus buttermilk dressing ($10). Crab and corn dumplings with escarole and scallions was a good middle course. The andouille-crusted drum fish ($29) was judiciously married to some grilled local vegetables, shoestring potatoes, glazed pecans, and Creole meuniére sauce ($29), and there was much to love about a grilled pork chop with caramelized sweet potatoes, tamarind glaze and green chili mole ($32).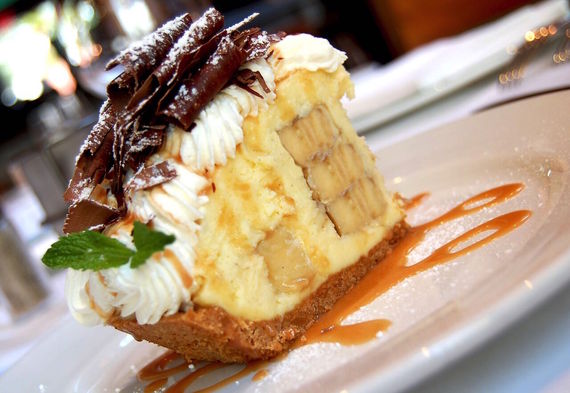 But in some of the main courses I tried I found too much adornment and heavy-handed interaction of some first-rate ingredients. A char-grilled beef ribeye with summer squash, vermouth mushrooms, onions, collaborative chili, and a bagna cauda with Worcestershire butter and roasted marrow ($43) was just way too much of a good thing, so the ribeye got lost. So, too, Duck Milanese was smothered by Louisiana field peas, succotash, oven-dried cherry tomatoes, grilled peach salad, truffle jus and pecorino ($35), which was more than any main ingredient can bear up under. So many sweet glazes and caramelized vegetables and fruits can easily blunt savory flavors.
Which, of course, can be forgiven in extravagant New Orleans desserts like banana cream pie, s'mores, and peanut butter pie ($6-$10).
Sommelier Ray Gumpert still stocks a magnificent cellar, with 1,800 selections and 13,000 bottles, not only one of the largest but one of the most carefully selected in America.
To paraphrase the title of one of Emeril's TV shows, the essence of his cooking is the man's open-hearted spirit, for he is a true believer in generosity in every form (he's been one of the most dedicated donors to local charities, even before Katrina), and that includes the education of both the public and his cooking staff. Emeril so raised the image of chefs and American cooking that he is part of the very fabric of what makes New Orleans a movable feast.
Lunch Monday.-Friday; dinner nightly.