Just 75 miles up the road from Los Angeles -- or roughly the same amount of time it would take to drive from one side of the city to the other -- is the lush coastal pearl that is Santa Barbara.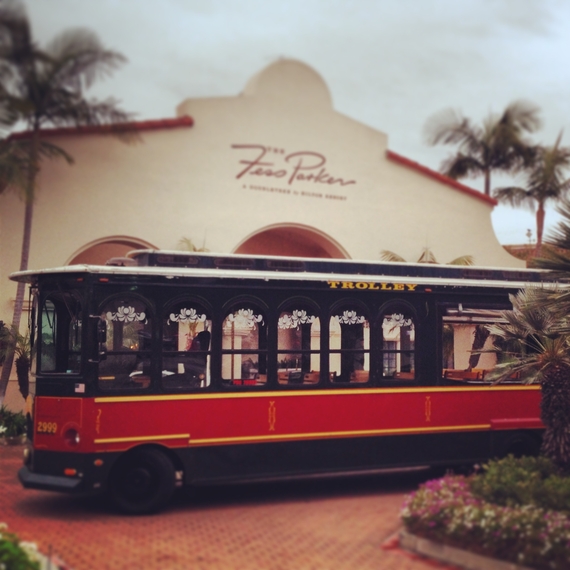 The Fess Parker in Santa Barbara. (Photo by Scott Bridges)
Last week, I pulled off the 101 and onto a familiar stretch of Cabrillo Boulevard that hasn't changed since my college days here. Across from the sands of East Beach was the Fess Parker, which was always a little too rich for my blood in those days. But now, being a working chap with a steady paycheck, I was staying here in an ocean-view room overlooking a pool.
Furthermore, I was now able to sit down for dinner at Rodney's Grille for a filet Mignon and Rob Roy (if I was drinking in college, it certainly wasn't Rob Roys). Rodney's, situated near the stunning atrium at the Fess Parker, is a classic surf 'n' turf joint with farm-fresh ingredients in a modern ambience.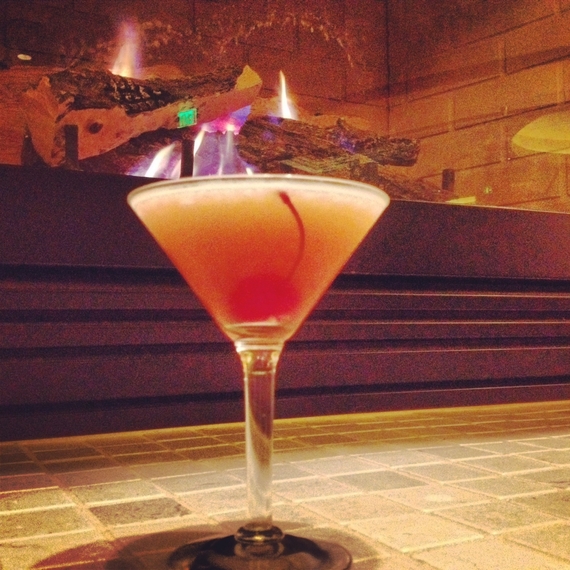 Tip: If you've got a date, get the table next to the fireplace at Rodney's Grille. (Photo by Scott Bridges)
It had been more years than I care to admit since I first discovered Cold Spring Tavern while driving through the hills. I returned to the former stagecoach only to find that it hadn't changed at all over the years. In fact, it's hardly changed over the entirety of the last century. Now a popular biker hangout, the restaurant has been operated continually by the same family since 1941.
Located somewhere near the top of Highway 154, the mountain pass that leads into the wine country of the Santa Ynez Valley, "rustic country charm" does not begin to describe this cabin among the shady trees. Inside, four dining rooms are each warmed by wood fires, lit by kerosene lanterns and decorated with antiques, Western memorabilia and trophy animal heads.
Three-game black bean chili is a house specialty. It's got a little kick and comes with warm flour tortillas. They are most famous for their tri-tip sandwich (with apple horseradish), which you can see and smell being barbecued on a grill outside.
Tip: Cold Spring's chili recipe is on a wall. Take a picture. (Photo by Scott Bridges)
Finally, the hottest new dining in town can be found in The Funk Zone, a former warehouse district. It's here that you'll encounter The Lark, named for the Pullman train that ran through Santa Barbara as it connected San Francisco and Los Angeles between 1910 and 1968.
Executive Chef Jason Paluska and Pastry/Exec Sous Chef Nick Flores have turned this neighborhood into a culinary destination. Expect locally sourced, responsibly grown Central Coast ingredients from the peak of the season, and frequented by attractive young professionals enjoying good cheer over craft cocktails and fine wine -- it has the best vibe in town.
Tip: Take an Uber or have a designated driver when you hit The Lark. (Photo by Scott Bridges)
REAL LIFE. REAL NEWS. REAL VOICES.
Help us tell more of the stories that matter from voices that too often remain unheard.