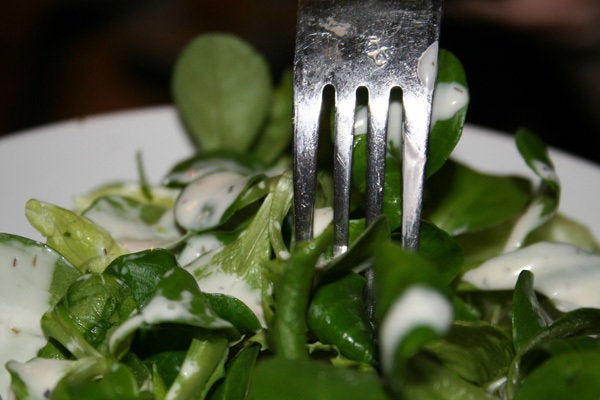 Eating out can serve as a healthy and eco-friendly dining option if you do it right, according to some bloggers. From the vast choice of organic produce, reduction of energy and responsible food waste programs, restaurants now offer sustainable dining out options for conscientious green diners.
Here's an idea that may seem counter-intuitive to you, but it can be argued that eating out in (certain) restaurants is more eco-friendly than cooking at home.

What? Yes, you heard me. Although I am not exactly advocating that you give all your dishes away, there are several arguments that can be made towards leaving the cooking to others.
A new text messaging feature called FishPhone from the Blue Ocean Institute enables users to gauge the environmental impact of a particular seafood.
I texted "Fish Talipia" to the number from my cell phone and within half a minute I received this reply:

farmed China or Taiwan (RED) significant environmental concerns; Central America (YELLOW) some env. concerns; U.S. (GREEN) few environmental concerns.

The colors in parenthesis refer to the color coded key that Blue Ocean Institute's online
guide to ocean friendly seafood uses to indicate the environmental impact of the farming/fishing of each type of fish. It's a useful guide, but it's not going to be with me when I'm at the seafood market or in a restaurant. This is why I think the text messaging service is so great.
Related
Popular in the Community