More than two centuries after Queen Marie Antoinette's sad demise, the French remain ingenious dispensers of the most regal hospitality. Tuesday night was a case in point. Collaborating with French Heritage Society, Counsel General Philippe Lalliot hosted a marvelous spring dinner to aid the preservation battle to save the city's preeminent historic French house of worship.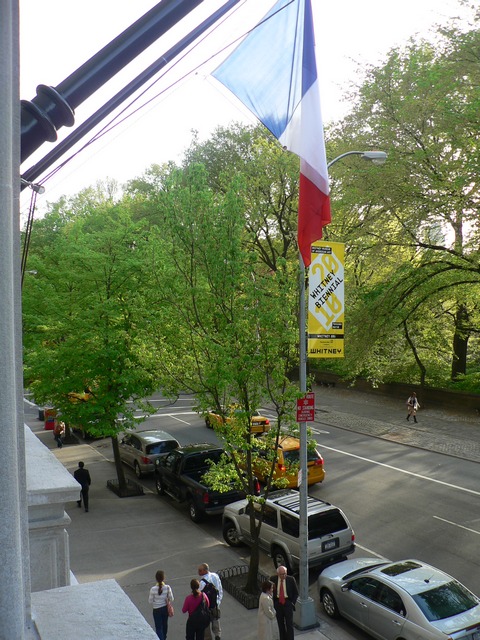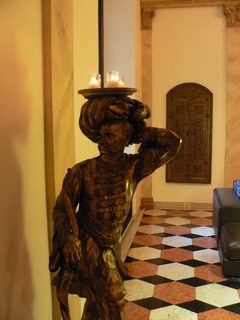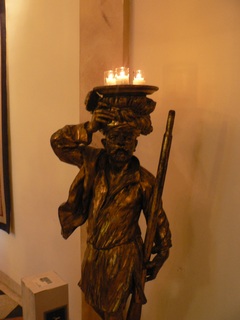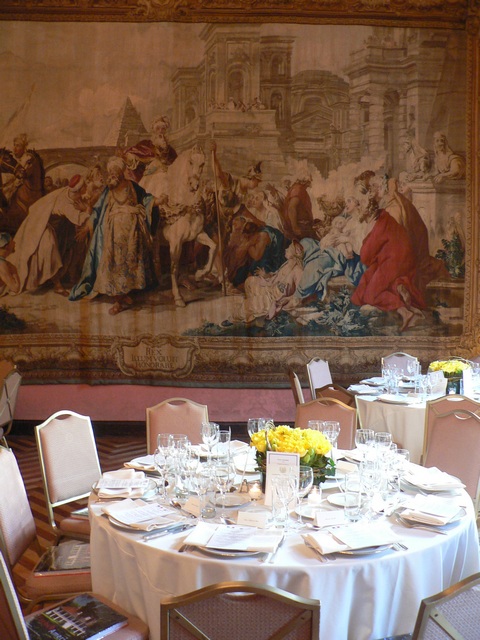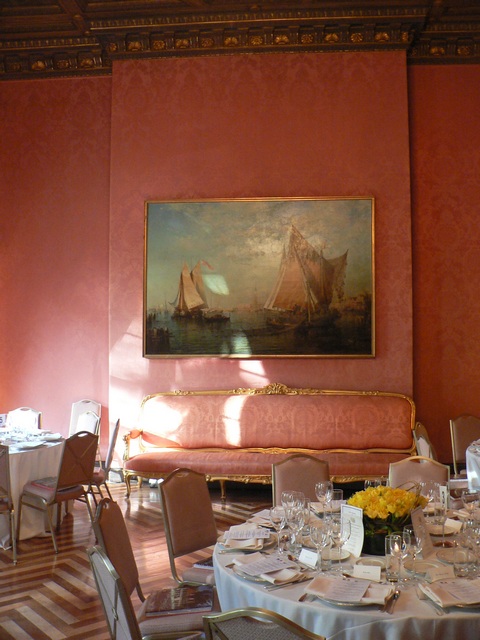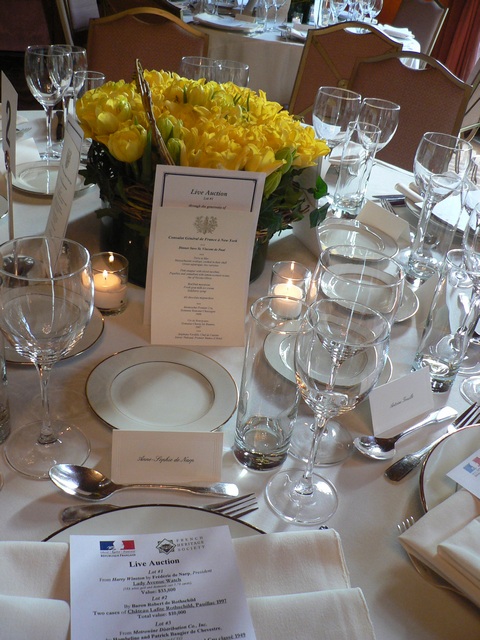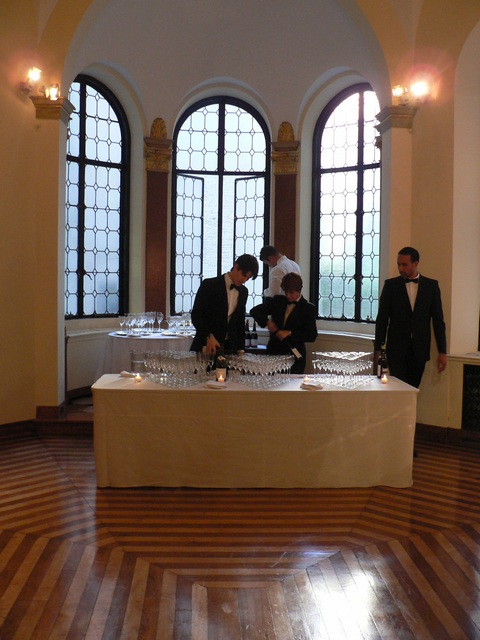 Odile de Schiétère-Longchampt and charming Elizabeth Stribling , among others, worked heroically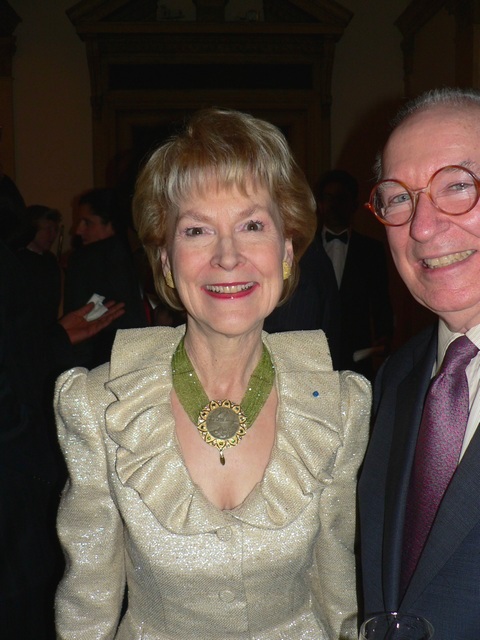 Elizabeth Stribling and her husband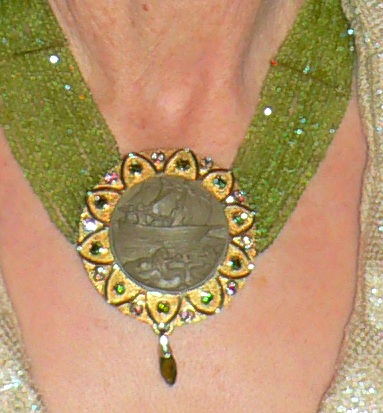 to produce an evening as delightful as anyone might hope for, this side of a ball at Versailles. Everyone was superbly turned out. The allure of ladies present was only surpassed in beauty by bouquets of yellow tulips, and in intoxication, by a formidable selection of wine. Much the same thing could be said of the attentive deployment of attentive waiters. And, orchestrating the entire show was the dynamic young champion of a worthy cause, Olga Staz.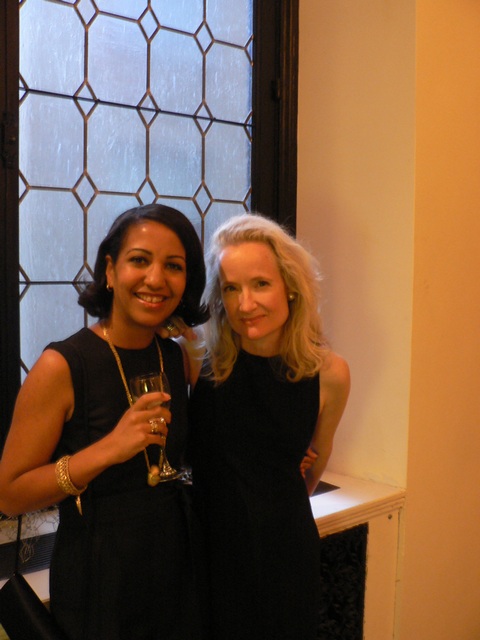 Olga Staz.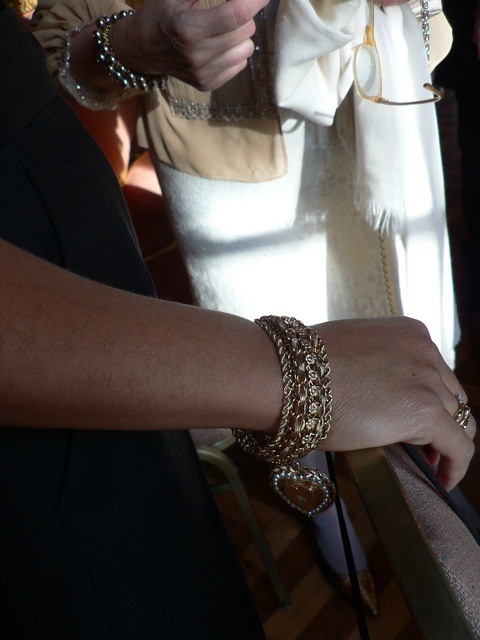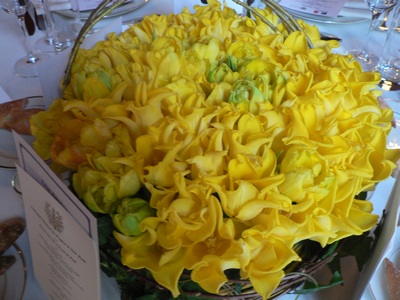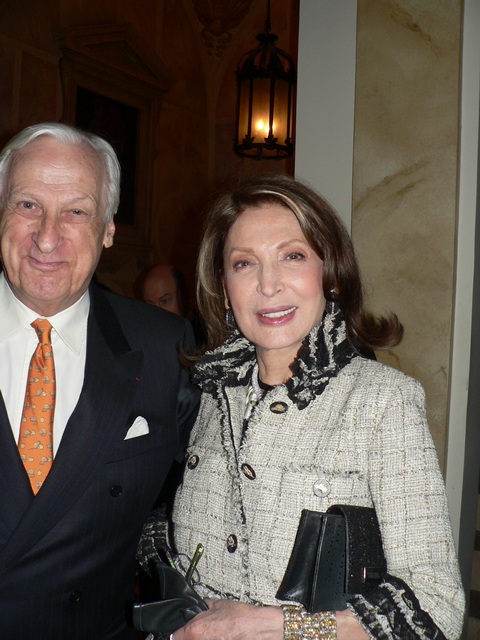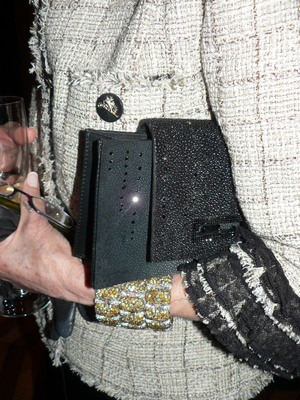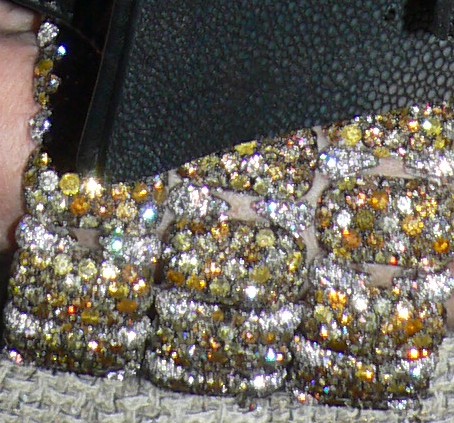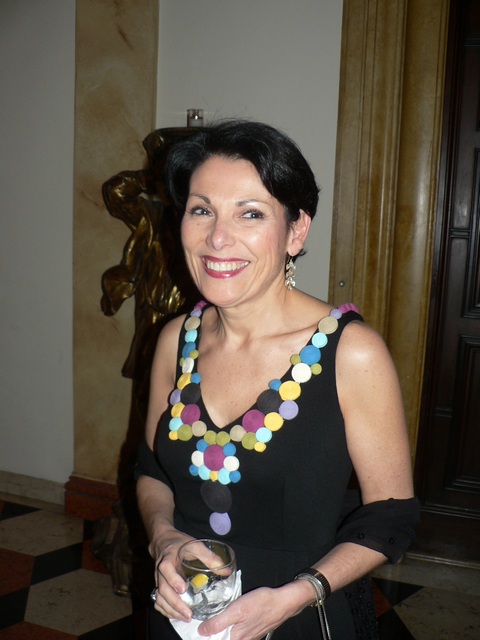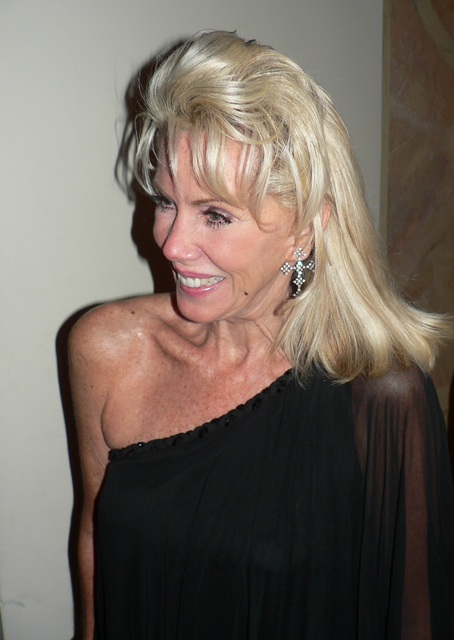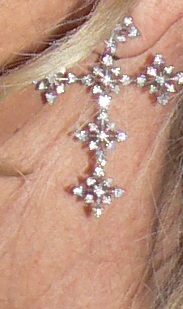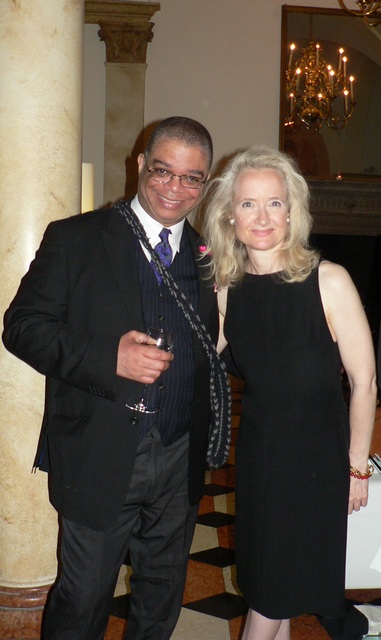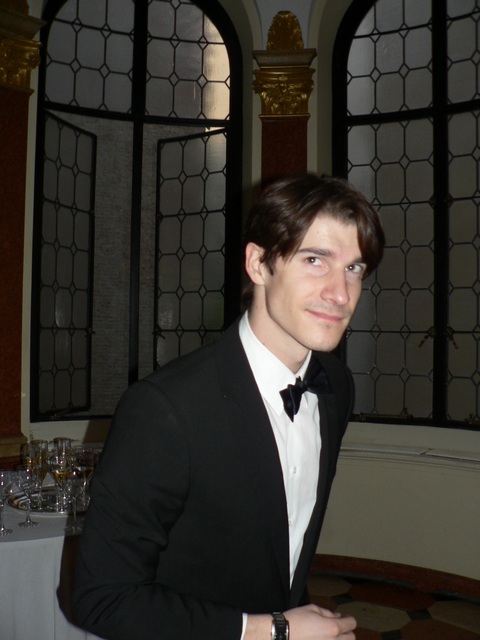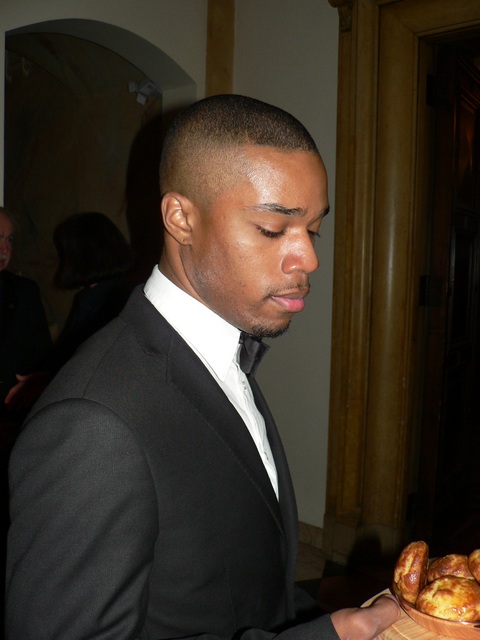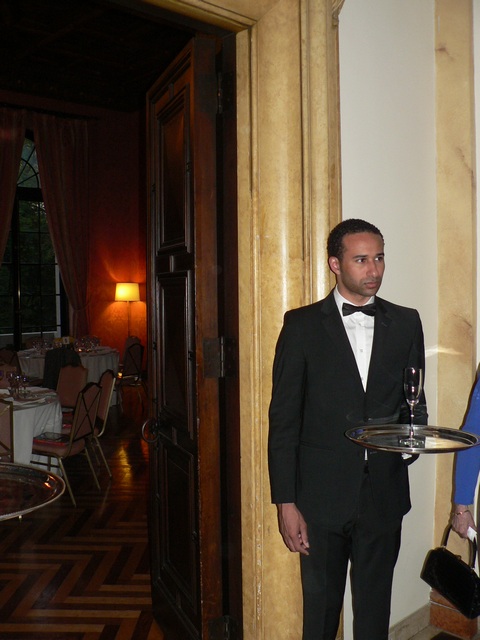 The New York State Historic Preservation Office correctly notes of the noble downtown edifice, that it is, " an outstanding intact example of the Neoclassical style specifically inspired by Roman architecture. It retains a high degree of integrity of location, design, setting, materials, workmanship, feeling and association..." Few in fact would doubt that St. Vincent de Paul Roman Catholic Church on West 23rd Street is anything but a landmark in all, but name.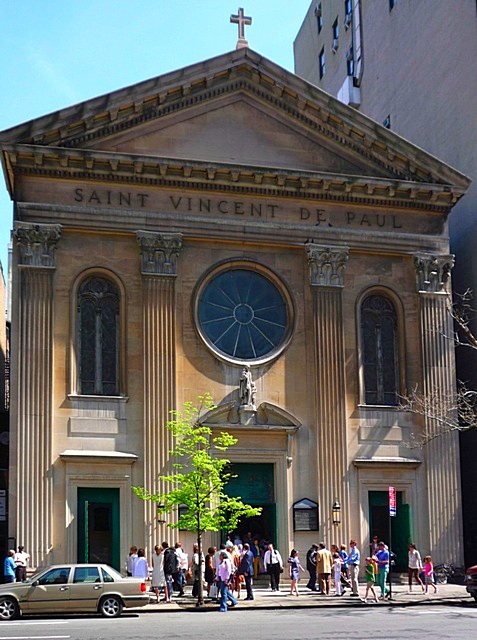 So it's disappointing that the city Landmarks Commission has so far dismissed St. Vincent de Paul with excuses which convince no one, "the decision not to recommend consideration was based on a careful review of the building's architectural and historical qualities. At this time, the building does not appear to meet the criteria for designation..."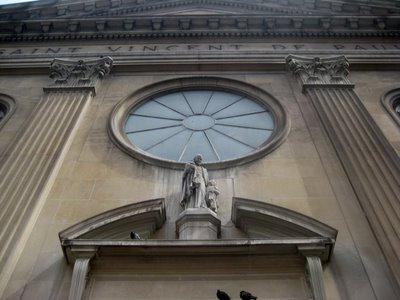 Really? To most it exemplifies all that New York's Landmarks law seeks to recognize, celebrate and protect. This is reflected by the diverse group calling for its recognition as an officially protected historic resource. State Senators Bill Perkins and Thomas Duane, Assembly member Richard Gottfried, Manhattan Borough President Scott Stringer and Brooklyn Councilmember Charles Barron, as well as Manhattan Community Board 4 and the New York Landmarks Conservancy, to name a few, are among this roster.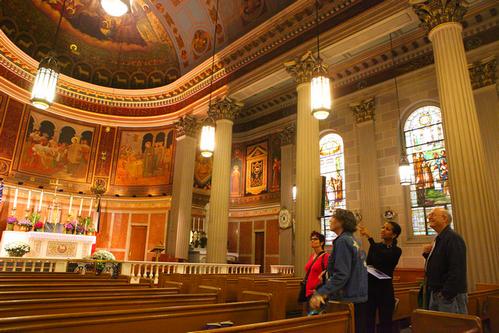 Of course the elegantly preserved façade and opulent interior of the 1869 structure, as refined in 1939 by architect Anthony H. Depace, impresses us all. Grandiose marble columns, intricate mosaics, murals and colorful stained glass effectively combine to produce the same kind of spiritual atmosphere found at Depace's other churches, such as Our Lady of Grace in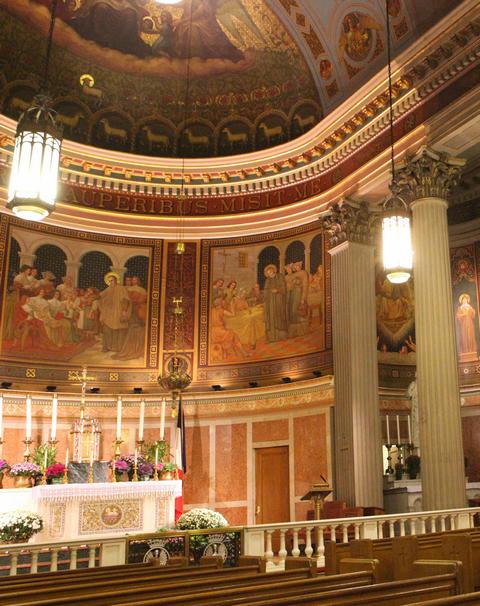 Brooklyn, Mount Carmel in Elmhurst, Queens, and Saint Roch's in the Bronx. As lovely as these other buildings are, St. Vincent de Paul is clearly the masterpiece of one of the city's leading Catholic Church architects of the 1930's.
Equally significant is St. Vincent de Paul's history of racial tolerance and activism. The founding priest was Annet Lafont, a French member of the missionary order, the Fathers of Mercy.
Establishing a Catholic church where their native tongue was spoken, to address the exodus of French immigrants to French-speaking protestant churches, from the beginning Father Lafont, embraced the revolutionary idea of racial equality. As the first white man in the Northern states who dared to open a Catholic school for blacks, he asserted of black youth, " They must receive the same moral and mental training as the white children."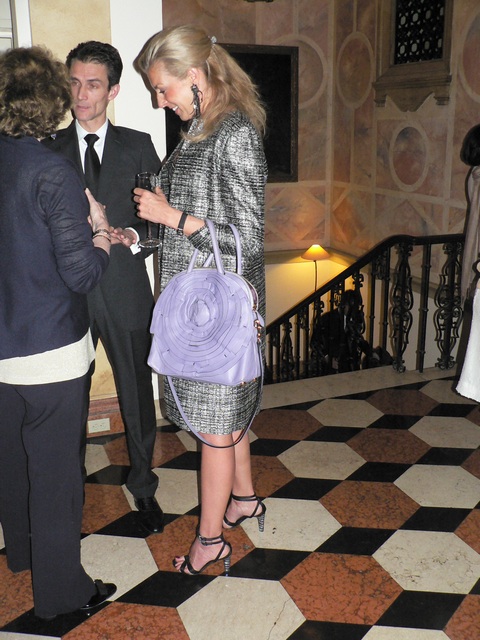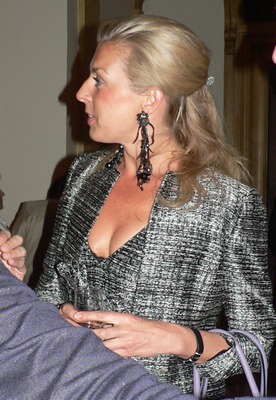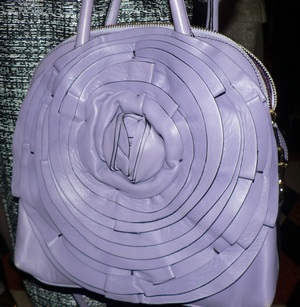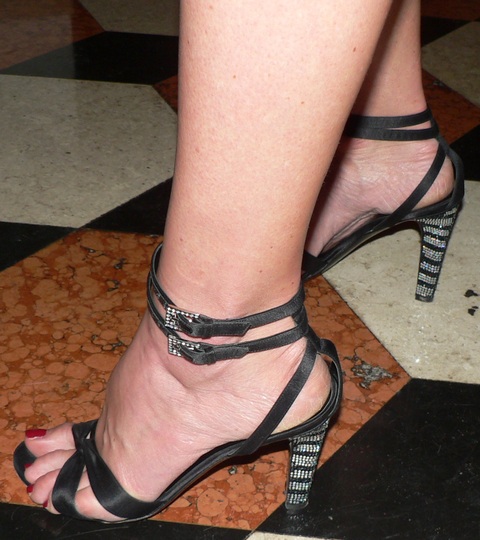 When white families threatened to remove their children from St. Vincent de Paul's School, Father Lafont opened his own house to instruct black pupils himself . He was supported with funding from Haitian Pierre Toussaint, the former slave who became the successful hairdresser to the elite.
>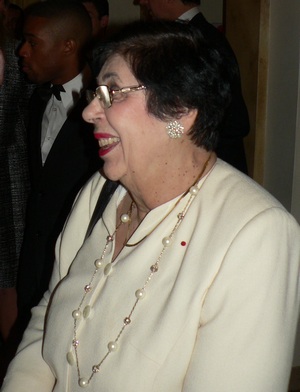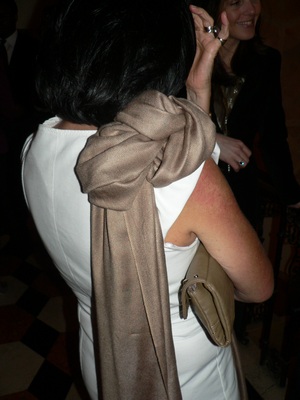 Father Lafont's establishment of a Catholic school for children of African descent, coincided with the racial integration of his church, well in advance of such progress in the rest of the city by at least 70 years.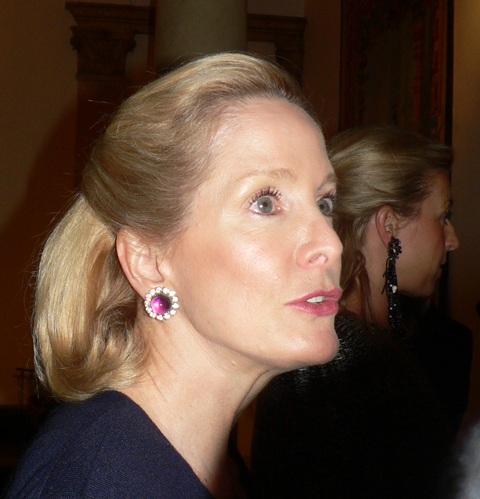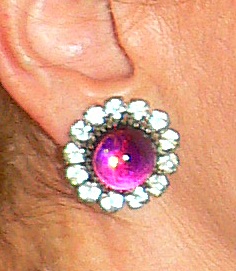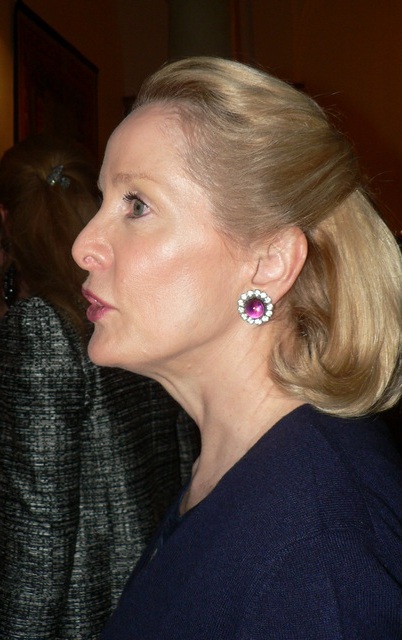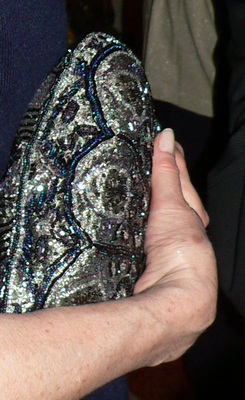 Good works started by Father Lafont persist at Saint Vincent de Paul, the first church in New York to display a crèche scene at Christmas. Jewish French children found refuge here from their war-torn home.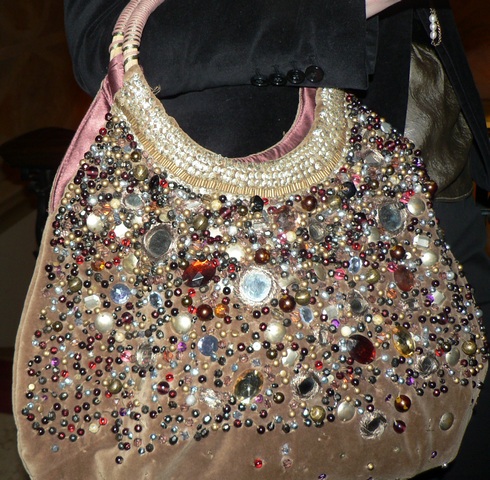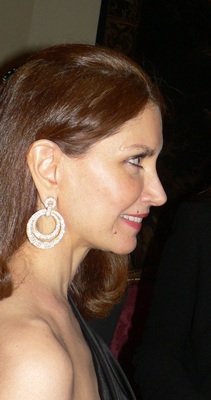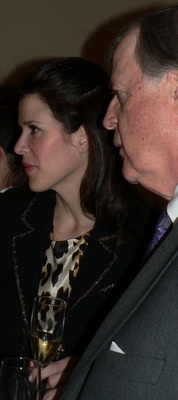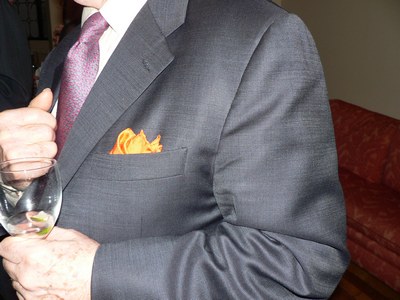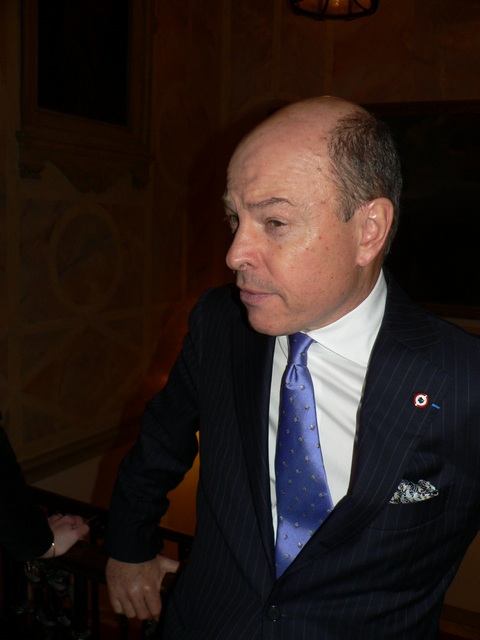 Similarly, in the 1960's and 1970's, political upheaval in Haiti brought a stream of new church members. In 1961, singer Edith Piaf, with Marlene Dietrich as her maid of honor, was married at St. Vincent de Paul.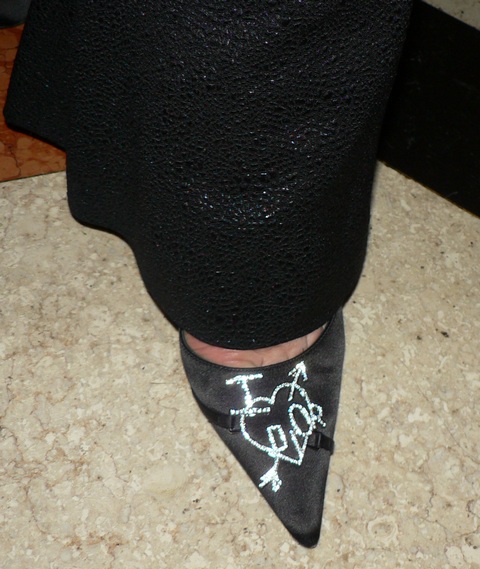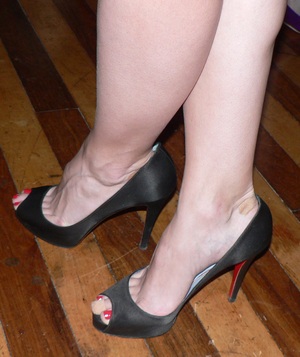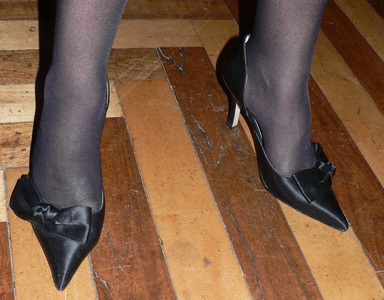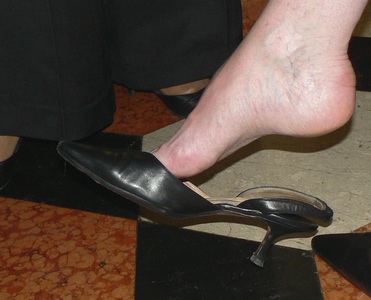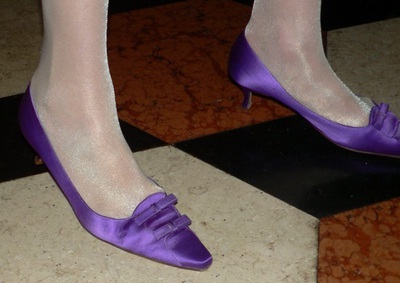 Moreover this church is that rare thing in America, an integrated worship place, with African, Haitian, Swiss, Belgian, Canadian, French and American members of every economic level, all involved in providing a beacon of hope in our city. This is truly something well worth preserving, and Tuesday's benefit dinner was an elegant start toward a majestic goal.

Popular in the Community