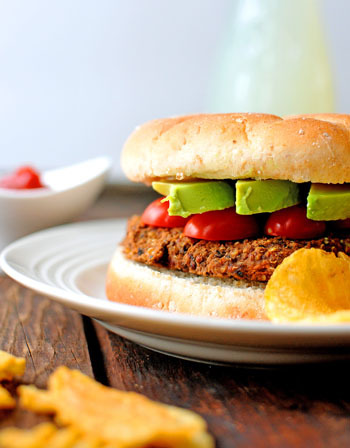 We had some new friends (Babycakes' best friend from school and her family) over for dinner one weekend.
Which wouldn't seem like a big deal, but I found out at the last minute that they were vegetarians. There went my pork tenderloin plans right out the window! Say what?!?! Why didn't I know this sooner? Why didn't I know my child's best friend didn't eat meat? Why did "dinner" just get way more complicated?
So, after I pulled myself together, I went through all of my vegetarian recipes in my mind and decided on Black Bean Quinoa Burgers with carrot and sweet potato fries. Zuppa Toscana was a close second, but we'd been having a lot of soup recently like this one, and this one, and this one. I could've made my new stuffed squash too -- but I figured the kiddos would like the burger/fries combo better :)
Sooooooooo, if you find out your dinner guests are vegetarian, be sure to follow these steps:
Take a deep breath.
Find out which specific dietary restrictions they have -- some vegetarians eat eggs, dairy, honey, etc... some don't.
Search for some vegetarian recipes online.
Think about adopting a once-a-week vegetarian lifestyle yourself. Meatless Monday is gaining huge popularity!!
And if all else fails, just make these burgers. Everyone loves them!