Dinner parties are great, and the holiday season is ripe for them. It always seems like a good idea to throw one -- and once it is well under way, we are delighted that we did. But somewhere in between the formal invitation to the arrival of the first guest, we begin to wonder why we put ourselves through such an undertaking. A dinner party is no small feat; between the cleaning, the grocery shopping and the cooking, there is quite a bit of work involved.
Well, fear not. We've taken one item off your to-do list: planning the menu. Selecting the dishes for a dinner requires a fair amount of thought. For one, you have to consider if your guests have any food allergies or dietary restrictions. Second -- and arguably more importantly -- you want to be sure that everything from the appetizer to the dessert complements one another harmoniously. A well thought-out menu should be a cohesive production, not a sum of odd dishes.
Click through the slideshow below to explore the various menu options we have for your next dinner party. From a rustic family-style menu to a vegetarian harvest meal, we have a menu for every party. If you are looking for the perfect wine to pair with your dinner, check out wines to buy for the holidays.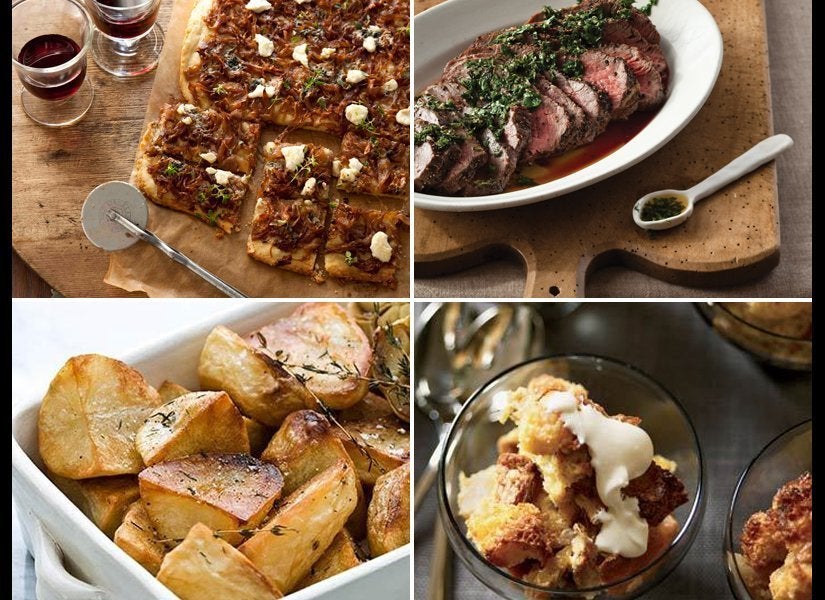 Dinner Menus For Every Cook
Related