Construction workers in southern China's Guangdong Province made quite a discovery earlier this month.
The crew was working on a road in the city of Heyuan when they discovered 43 fossilized dinosaur eggs, including 19 that were fully intact. The largest was more than 7 inches in diameter.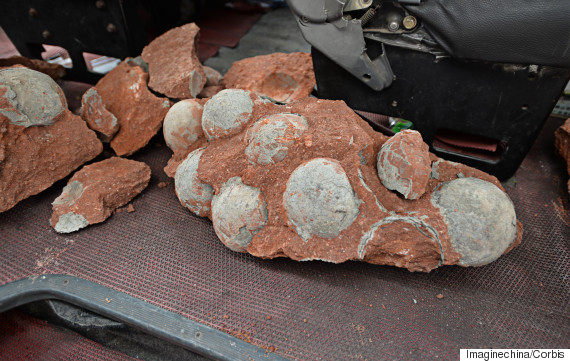 The eggs will now be analyzed to determine their species. Chinese workers carry fossilized dinosaur eggs discovered during road construction in Heyuan, China, on April 19, 2015.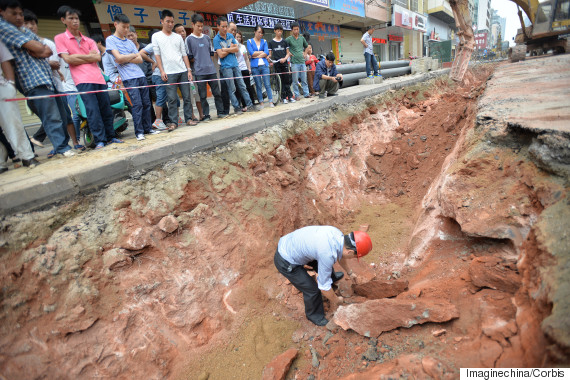 Before You Go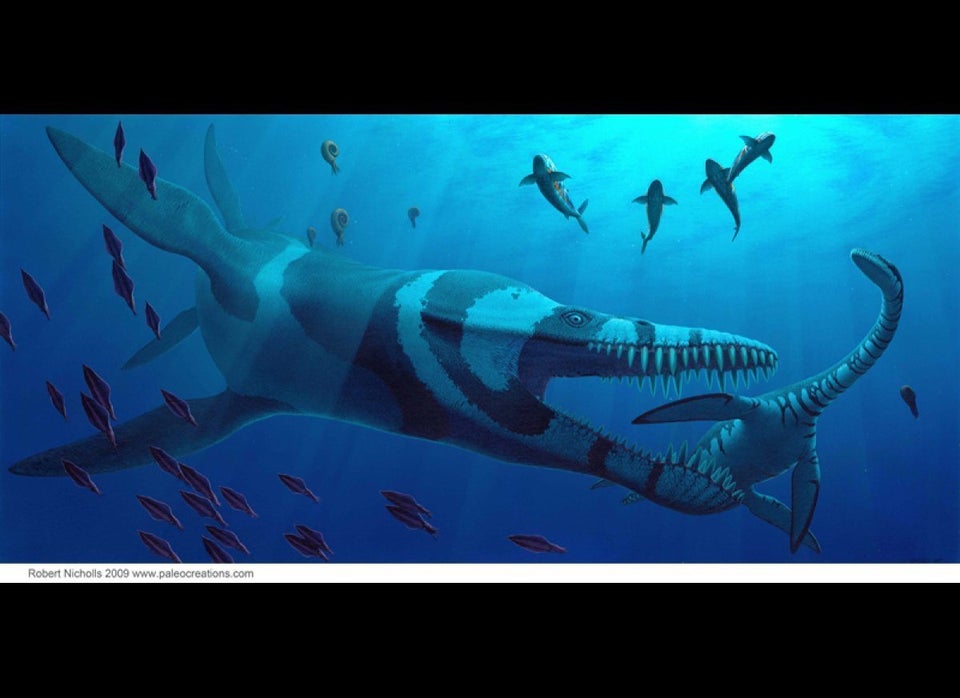 Dinos Dining: Prehistoric Predators
Popular in the Community