It's time for some Tyrannosaurus sex.
The little-known and perhaps even less appreciated genre of dinosaur-themed erotica was brought to the Internet's attention this week by Geekologie.
Days earlier, not one, not two, not three, not four, but FIVE steamy tales of dinosaur bones were published by authors Christie Sims and Alara Branwen.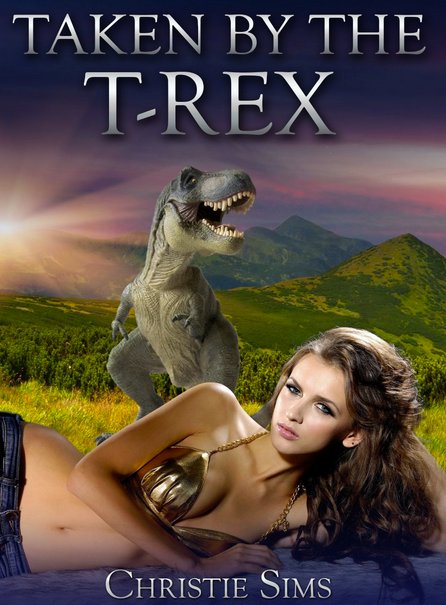 All Amazon pages for these works include the following caution:
Warning: This is a tale of beast sex. This story was written to unlock your darkest fantasies and innermost desires. It is not for the faint of heart and is not your mother's erotica. All of the sexual descriptions found in this book are very explicit in nature. It's not suitable for someone under 18 years of age. Read at your own risk.
She wasn't sure if her sudden arousal was because of her earlier thwarted climax in the cool stream, or if she was just desperate for one last pleasant sensation before being torn limb from limb by the great, scaly beast. Either way, Azog relished the rasp of its tongue, hot and rough, on her sensitive skin.
Co-authors Sims and Branwen write other kinds of erotica as well, including "Dragon Beast Erotica," "Centaur Erotica" and "Dinosaur Beast Mating Erotica."
Sims describes herself on Amazon as "a plain old, everyday Midwestern girl" with "lusty thoughts of big, strong powerful monsters having their way with beautiful maidens."
Branwen writes that she is "your typical college student." She says her writings are based "on her own desires, or from personal experiences." (emphasis ours)
Related
Before You Go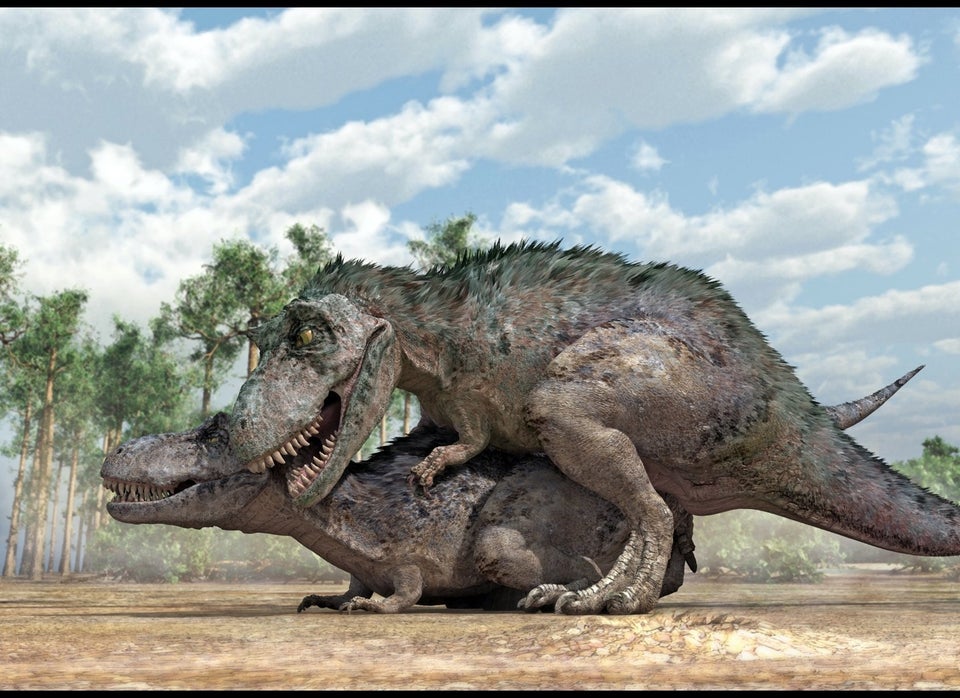 Dinosaur Sex
Popular in the Community