If there was a wedding in Jurassic Park, we imagine it would look something like this.
On Monday, photographer Quinn Miller posted this amazing photo on his business's Facebook page with the caption, "Things got real crazy at the Lowder wedding last night."
Miller told the Huffington Post in an email that he gave the bridal party the following instructions before the photo was taken: "Run right at the camera, away from the T-Rex, as passionately as you can. I need to see fear and actual running, not lame faces and power walking." Mission accomplished.
He said he had seen something similar done once before and, considering the groom's love of dinosaurs, knew the couple would be up for it.
"It didn't take any convincing to the bride and groom," Miller said. "They are such a fun couple and a fun wedding party that all I had to do is tell them to run away from an invisible dinosaur. And they did. We did it in one take."
According to the bride's sorority sister, the Lowders are currently on their honeymoon. The "Today" show reports that the couple does not have phone or internet access so they have no idea that their wedding photo has gotten so much buzz.
Click through the slideshow below for 21 hilarious wedding photobombs.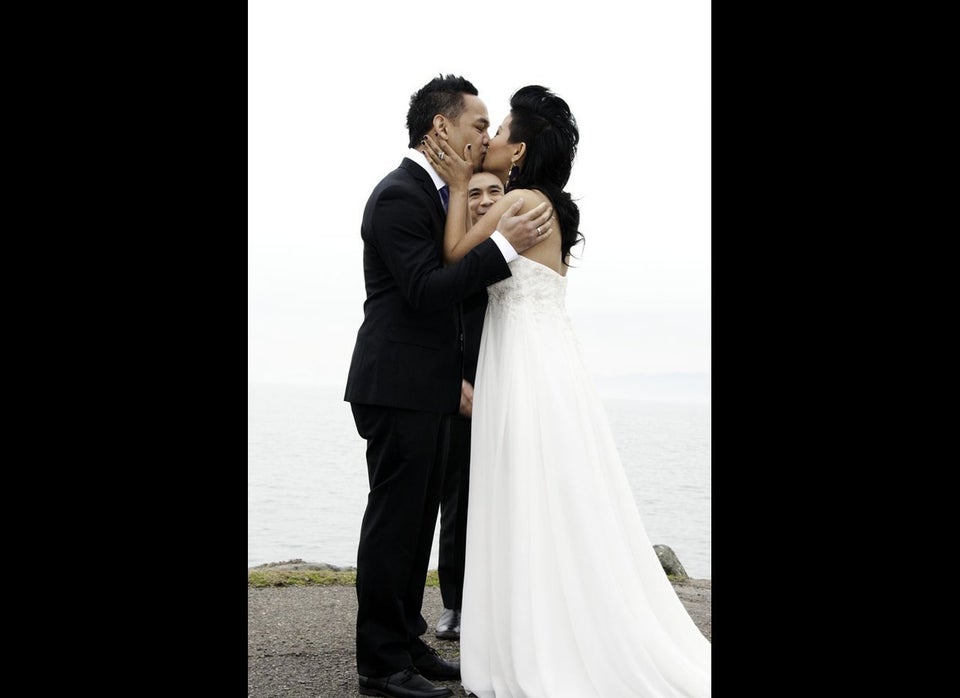 Wedding Photobombs
Related