Have depictions of Jesus gotten too sexy over the years?
We actually don't know what Jesus looked like. We do know he was a carpenter, so perhaps Jesus was buff. But, I don't think when the Biblical Nathaniel asked, "Nazareth! Can anything good come from there?" and Phillip answered, "Come and see," they were talking about Jesus' beautiful face or chiseled abs.
The Portuguese actor Diogo Morgado, who bears more than a passing resemblance to Brad Pitt, plays the title role. His looks will surely tax the patience of historians who say that Jesus, as a Jew of first-century Palestine, was probably more dark skinned than the fair-faced Mr. Morgado, who early on inspired the Twitter hashtag #hotjesus.

"It's a compliment, obviously," Mr. Morgado said, "but I don't want that to take away from what we tried to achieve. The best story is the story that gets to the most people. If the message of Jesus was love, hope and compassion, and I can bring that to more people by being a more appealing Jesus, I am happy with that."
Perhaps Jesus shouldn't need to be 'sexy' in order for people to relate to his story, but Twitter fans are having a field day with #HotJesus nonetheless.
Some see Morgado's buff Jesus as a role model:
Some are hoping a sexy Jesus will inspire conversions:
Some think everyone's focusing on the wrong thing:
Everyone may be saying @D_Morgado is #hotjesus . When truly, he played a role of the great Savior who really lives today to set souls free!

— Carolina De Leon (@Carolinalaleona) March 28, 2013
And some are just smitten:
Before You Go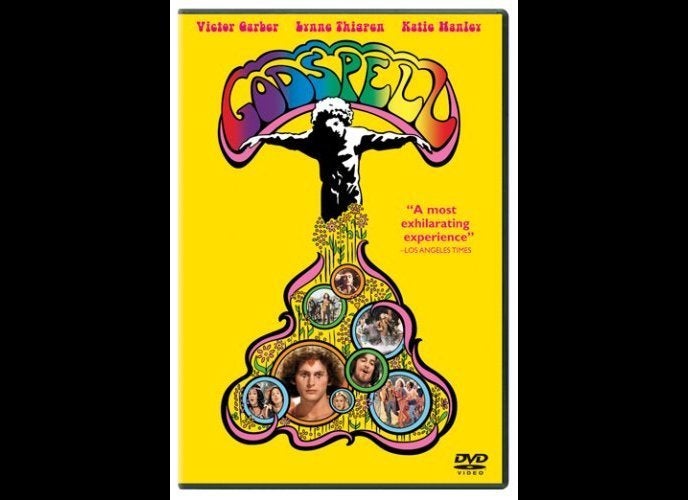 The Best and Worst of Jesus in Film
Popular in the Community