 "Some of the biggest names who move fashion to the forefront, like Dior, get a D- on ethnic diversity. I feel the Dior cast is just so pointedly white that it feels deliberate. I watch that show and it bothers me — I almost can't even concentrate on the clothes because of the cast," James Scully, an industry casting director, told Buzzfeed.
However, things changed on Monday when Dior presented the Haute Couture Fall-Winter 2013/2014 collection with six black models amongst the cast of beauties working the runway. Joan Smalls, Alek Wek, Maria Borges, Grace Mahary, Yasmin Warsame and Kelly Moreira were all tapped to present the one-of-a-kind designs. Jourdan Dunn would have also been in-the-mix if not for her boobs -- oh well!
But as Fashionista.com so shockingly points out, Monday's show marks the first time black models to have ever graced the runway for Dior under Raf Simons's creative direction. That means that over the course of seven different collections, along with campaigns and lookbooks -- there have been no black models featured.
While there is still a loooong way to go, we'll count Dior's show of diversity as a #win and hope that others follow suit.
Before You Go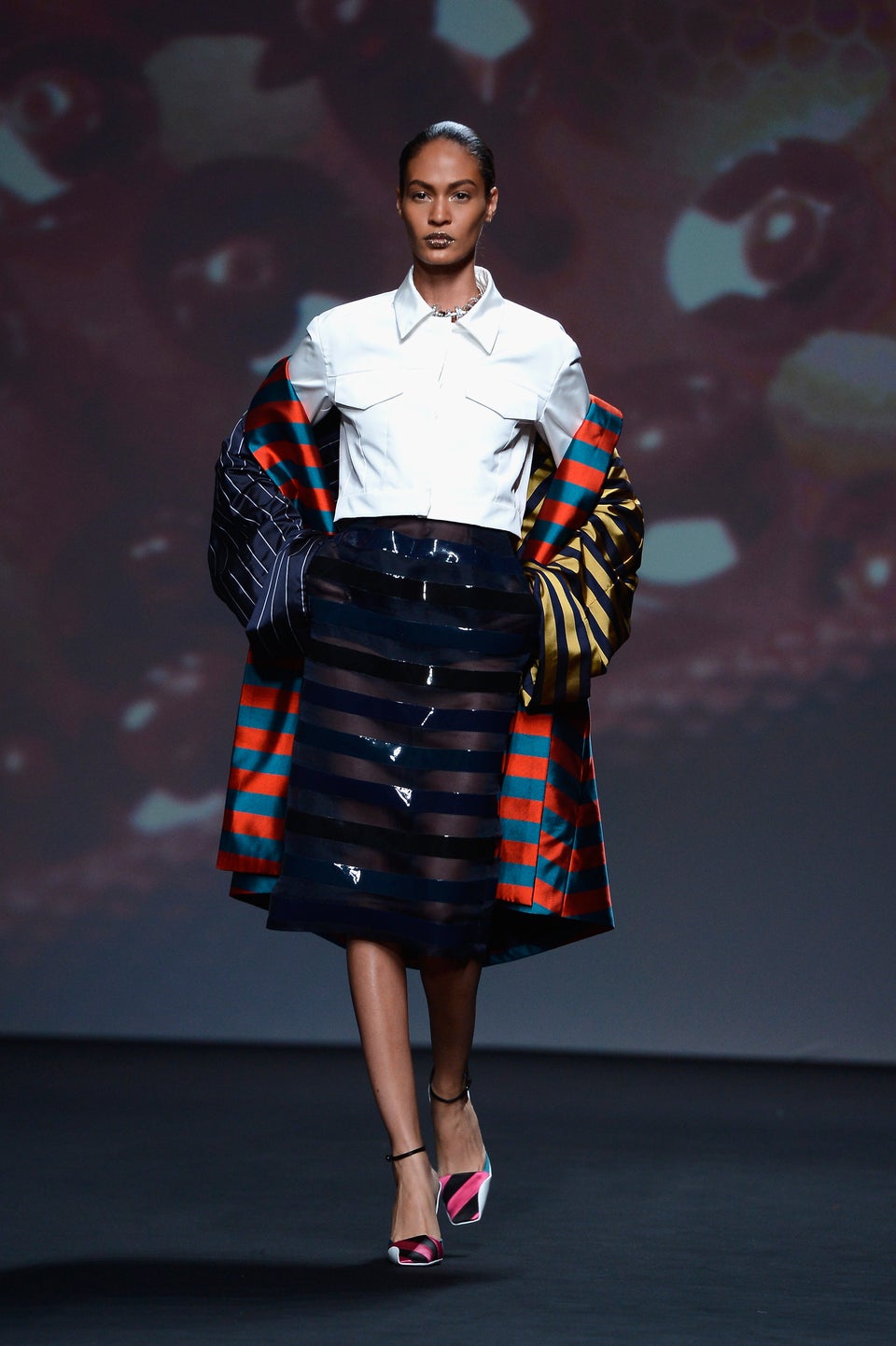 Dior Haute Couture Fall-Winter 2013/2014
Popular in the Community