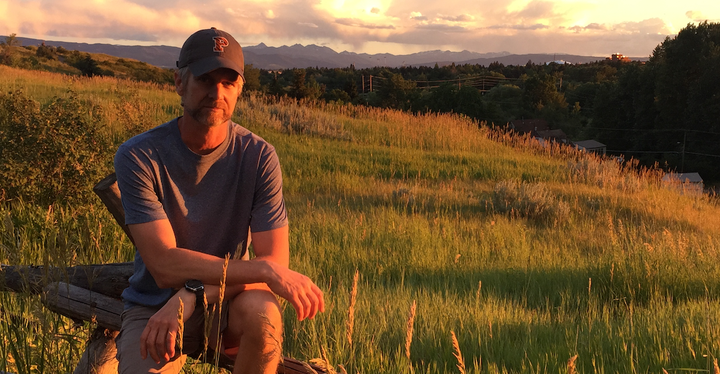 Hans Wechsel was a 29-year-old restaurant manager in Oregon with a degree in secondary education in 1999, when his career took a drastic turn. Having passed the Foreign Service entrance exams despite his lack of foreign affairs experience, he became a diplomat.
"What a great system for someone like me, where you can, based on merit and ability, get into a career like this," said Wechsel, whose résumé at the time also included seasonal work as a tour guide at Yellowstone National Park. His first assignment in the service was in the West African country of Ghana.
New career diplomats often wonder how long it will take them to be entrusted with truly important work and make a real difference. Many of their senior colleagues say they will have a chance to prove themselves in the first five years. Since 9/11, the opportunities for entry-level officers to take on significant responsibilities have increased, allowing them to manage people and large budgets.
Wechsel ended up making a crucial difference during his second tour, as a political officer at the U.S. Embassy in Brussels, where he was responsible for the counterterrorism portfolio and had frequent interactions with various parts of the Belgian judicial system. In 2003, he came upon an unusual law, about which the United States had little reason to worry until then.
"Belgium came up with the idea that, for certain crimes against humanity, regardless of where they took place and who committed them, Belgium had the obligation and competence to pursue a case," he said. "It's commonly referred to as 'universal jurisdiction.' That concept was mixed with the idea that any citizen could bring a criminal complaint, and force at least a cursory investigation."
Shortly before the Iraq war started, victims of a Baghdad bombing during the first Gulf War in 1991 filed a war-crimes complaint against top U.S. officials at that time, including President George H. W. Bush, Defense Secretary Dick Cheney and Colin Powell, who was then chairman of the Joint Chiefs of Staff. At the time of the complaint, Cheney was vice president and Powell was secretary of state in the George W. Bush administration.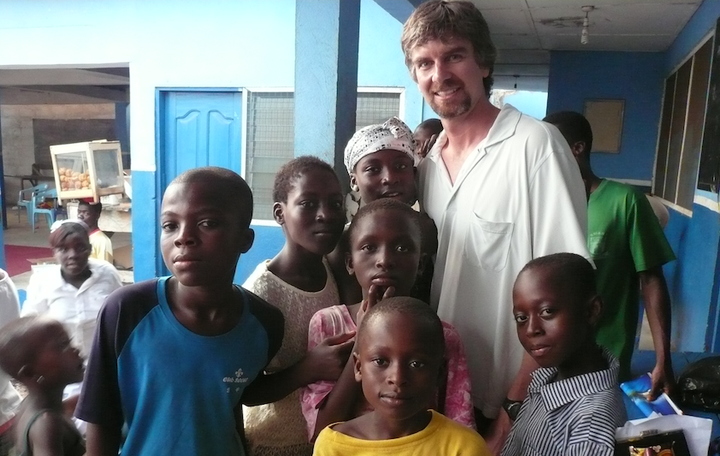 Although arrests couldn't be made just on the basis of a complaint, Wechsel explained, "at a certain point during an investigation, a judge could decide that there was enough evidence to make an arrest, but they wouldn't make an announcement, so how do you know? While arrests were hugely remote possibilities, there was no absolute guarantee that they wouldn't happen" if the named officials went to Belgium, which hosts both the EU and NATO headquarters, Wechsel said.
Before the story appeared in the media, he got the attention of his superiors at the embassy and in Washington, who decided on a dual course of action. First, get the complaint, and any others that might be filed, dismissed. Second, repeal the law.
The diplomatic work paid off. By the time the press focused on the issue, a parliamentary committee had introduced changes to the law to allow the government to block such cases. The long-term solution, however, took several months, during which Washington threatened to seek moving the NATO headquarters to another country to avoid visits to Belgium by affected U.S. officials. Powell called the law a "serious problem." It was repealed in August 2003, following unpleasant public exchanges between the U.S. and Belgian authorities.
Even as a junior officer, Wechsel played an important role. "Both my government and the Belgian government recognized me as an expert on the issue, and I was in meetings with the Belgian prime minister," he said. "I had contacts with different perspectives and agendas. I knew the lawyer for the NGO that was helping file those complaints, as well as the member of parliament who had authored the law. I had contacts in the Justice and Foreign Ministries, and also had a working relationship with the federal prosecutor. So I had the whole circle ― everybody who had a major stake."
Wechsel faced a very different challenge when he arrived at his next post in Abu Dhabi in 2004. He was the first regional director for the Arabian Peninsula of the Middle East Partnership Initiative (MEPI), which the Bush administration had created two years earlier to help build and strengthen civil society, and to support the region's democratic aspirations.
Wechsel's main task was to find local organizations in eight countries ― Bahrain, Jordan, Kuwait, Oman, Qatar, Saudi Arabia, Yemen and the United Arab Emirates ― and award them grants for projects promoting the U.S. agenda. "The way a society is governed is important to whether extremism develops or not," he said. "So we try to get to the roots of terrorism by addressing not only political rights, but also economic opportunity, education, women's rights, because these are all linked."
In 2005, a 26-year-old Yemeni woman, Tawakkul Karman, co-founded a group called Women Journalists Without Chains to promote human rights and press freedom. With great ambitions but almost no funds, Karman wasn't able to make a big difference at the beginning ― until Wechsel and his team met her and gave her organization a grant for a pilot project to seek freedoms, rights and protections for journalists in non-democratic Yemen. "I don't want to overstate the case, but we did launch her as an activist with capacity," Wechsel said. "Eventually, her impact became greater, and she has never looked back."
Karman went on to became the public face of Yemen's 2011 uprising as part of the Arab Spring pro-democracy movement, with massive protests against the rule of then-President Ali Abdullah Saleh, who had been in power longer than Karman had been alive. She was even called "the mother of the revolution."
That same year, the 32-year-old mother of three became the first Arab woman to receive the Nobel Peace Prize, which she shared with two Liberian women, President Ellen Johnson Sirleaf and peace activist Leymah Gbowee. "In the most trying circumstances, both before and during the Arab Spring, Tawakkul Karman has played a leading part in the struggle for women's rights and for democracy and peace in Yemen," the Nobel Committee said at the time.
A few years after Wechsel left Abu Dhabi, the MEPI office was closed under pressure from the UAE government. He later served as one of several "Iran watchers" stationed in countries with ties to the Islamic Republic, in his case Turkey ― the United States has no diplomatic relations with Iran, and consequently no physical presence there. Wechsel said he made contacts with Iranian asylum-seekers, as well as "people who still live in Iran but travel to Turkey, and Turks who visit Iran or maintain connections there." He also met with Iranian opposition leaders, journalists, academics, student activists and human rights lawyers.
Iran, North Korea and Bhutan are the only countries with which the United States has no diplomatic ties. Washington's engagement with the rest of the world is extraordinarily deep and broad. The sheer number of issues being worked on at any given time makes the U.S. Foreign Service the closest thing there is to a global diplomatic service. In fact, foreign officials often complain that the Americans have too huge an agenda and want too many things from their host government. Foreign Service officers say that has become a reality of modern diplomacy.
"It's true that the U.S. government comes to them with all sorts of things," said Wechsel, who most recently served in Afghanistan. "But many foreign governments have learned to filter through all that ― they know that a certain issue is really important if it's raised by the ambassador or a higher-level visitor from Washington."
Photos courtesy of Hans Wechsel
Related
Popular in the Community