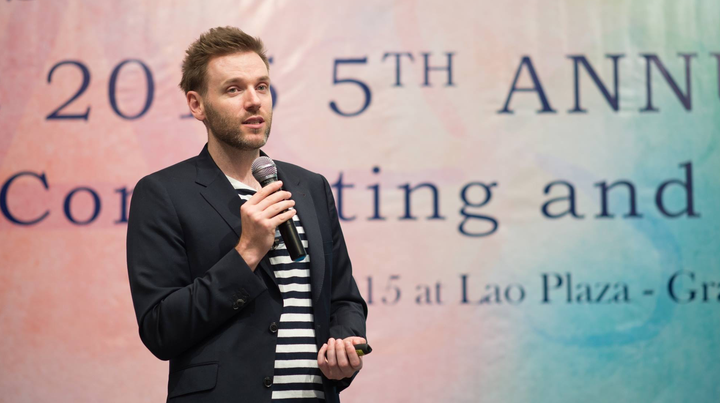 Matthew Ference belongs to a select group of American diplomats who passed the Foreign Service entrance exams on their first try. He attributes it to being relaxed and trying not to care too much.
When he applied in 2003, Ference, who is currently the public affairs officer at the U.S. Embassy in Laos, had already been accepted to two graduate programs. So he "didn't study for the exams or expect to pass, which reduced the pressure immeasurably," he said. "I didn't grow up dreaming of being a diplomat, so I approached the written and oral exams like any other test ― great if I passed, but not the end of the world if I failed."
More than 20,000 Americans apply to join the Foreign Service every year, but only several hundred are hired, depending on budget constraints and the service's needs. About 40 percent of all candidates pass the written exam on average each time it is offered, according to the State Department, though many take it more than once. It's a standardized multiple-choice test with questions about history, politics, economics, geography, popular culture and other areas, and also includes an essay. It doesn't test for knowledge of the history or functions of diplomacy.
Of those who make it to the oral assessment, about a third are successful on average. It consists of a group exercise based on a case study of a fictitious country where the U.S. Embassy must deal with a certain situation, as well as an individual interview and a case-management exercise, in which each candidate must write a memo to a superior recommending a course of action.
State Department officials said they look for "basic skills" and the "broadest applicant pool," noting that "there is no one path or group of experiences that will lead you to the Foreign Service." Dozens of professions are represented in the service, including some that have little or nothing to do with international affairs, such as neuroscience, urban planning and the food industry. Since 9/11, the number of former members of the military has increased significantly.
A former U.S. Army infantryman, Ference didn't deploy to a war zone during his military service ― he did, however, as a diplomat. In 2010, he was assigned as a political reporting officer on a so-called provincial reconstruction team in the Iraqi city of Karbala. More than 30 such civil-military teams were created about a decade ago to help stabilize and rebuild the war-torn country amid a ruthless insurgency. Three of them ― in Kirkuk, Erbil and Basra ― became U.S. consulates after the U.S. military withdrawal at the end of 2011. The rest were disbanded.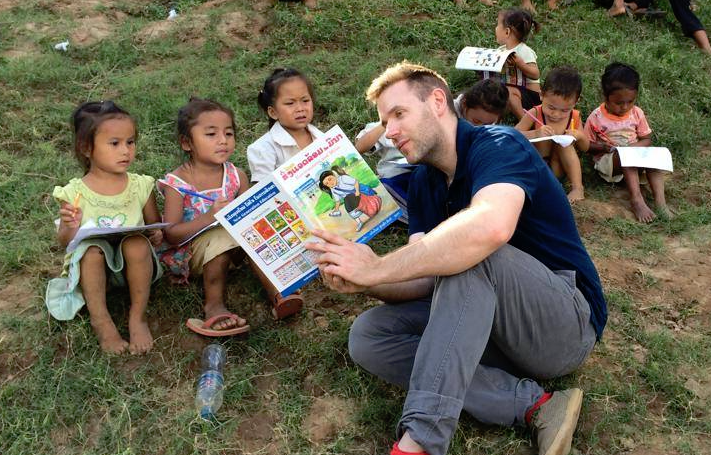 Most provincial reconstruction teams were housed by military bases and used trailers as living quarters, and sometimes even as offices. While the bases in major cities like Mosul had a few thousand American troops, in Karbala there were only about 100, Ference said. The base there was the only U.S. facility in the province. He shared an office trailer with five other team members, while his living trailer was divided into three rooms, each about 8 feet by 8 feet. "The bathroom trailer, with showers, was about a 50-foot walk," he said. "We had a gym, a cafeteria, a basketball court with a broken rim, and a volleyball court. The ground was gravel and dirt, and became very muddy when it rained."
Service in war zones, and particularly on provincial reconstruction teams, became known as expeditionary diplomacy. The Foreign Service wasn't prepared to work in such conditions, so its learning curve was steep and improvising was essential, many officers said. Diplomats aren't armed, but those going to high-danger posts were given a "two-hour orientation to firearms," Ference said, in case they needed to use a weapon for self-protection. Once on the ground, "we had to improvise" in what was known as a "non-permissive environment," and "hope that the Foreign Service selection process brings in people who have versatility and adaptability," he added.
After Karbala, Ference was the public affairs officer in Erbil, the capital of the autonomous Kurdistan Region in northern Iraq, and helped transition the provincial reconstruction team there to a consulate. When I visited in 2012, he hosted a program about democracy and federalism in Iraq for political science students from the University of Kurdistan. The speaker was an Iraqi Ph.D. candidate and son of a prominent Islamist political leader.
"We invite people to the American Cultural Center, so we can stimulate discussion on politics, society and culture," said Ference, who has also served in Thailand and South Korea. "We've had talks about language, the environment, music and other subjects. It's a place where Americans and Iraqis can get together and share their views on different topics, where we can learn from each other. Even if I'm the only American in the room, it's often the first time our audience has ever had the chance to talk to a U.S. government official."
Ference noticed a big difference when he arrived in Erbil from Karbala. "I think the basic reason that Erbil is different from the rest of our posts in Iraq is that the population of Iraqi Kurdistan and its government truly want us to be here," he said. "The positive developments in the Kurdistan Region after the 1991 Gulf war, and again after 2003, have happened under the umbrella of U.S. protection, and people here are eager for continued and deeper engagement. If anything, they want more U.S. presence, rather than less. That is not the case in the rest of Iraq, where feelings are mixed."
Ference and a colleague took me to visit a school built with U.S. assistance, which paid for half of the $1.6 million project. "It became one of the most popular schools in the region, and I met lots of parents interested in sending their children there," Ference said. "We also used the school to host other educational programs, including teaching disadvantaged and vulnerable women English and computer skills, so they could find jobs in Erbil's booming economy."
The Mar Qardakh School, where many of the students from kindergarten through grade 12 were Christians, but other religious groups were welcome as well, was more modern than some U.S. schools.
"A true picture of the work done in Iraq would recognize that there have been both successes and failures," Ference said.
Photos courtesy of Matthew Ference
Related
Popular in the Community