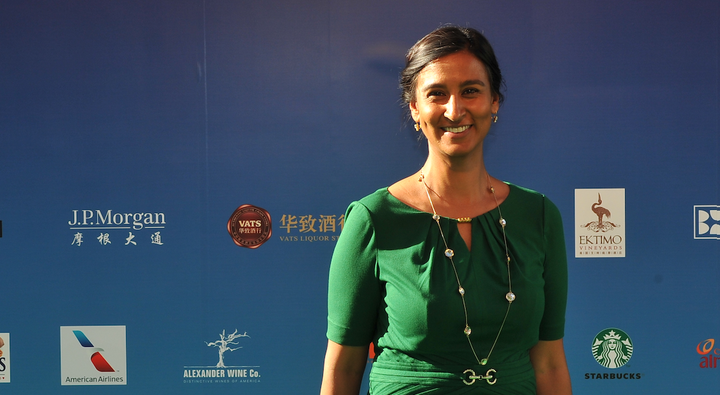 Sumreen Mirza's path to the Foreign Service began in her parents' homeland, Pakistan. She was an intern at an NGO in the southern port city of Karachi in 2002, when the U.S. Consulate there was attacked in a massive explosion that killed 12 Pakistanis.
Mirza's proximity to the terrorist act and the torn-down consulate wall had an unexpected effect: instead of scaring her, it made her consider a diplomatic career. "I thought I could make a difference on the other side of that wall," she recalled. "I had a background in urban planning and environmental engineering, and worked for the Army Corps of Engineers."
That background determined Mirza's choice of management and administration work as her career track in the Foreign Service when she joined in 2005. Her first posting was as a management officer at the consulate in another Pakistani city, Peshawar. "One of my big challenges was to find new land and space for operations," she said. "We were in a very small building, and we were very close to a major street and intersection, so it was easy for a car bomber to attack us ― and a couple of years after I left, that's exactly what happened."
That 2010 assault, which included a truck bomb, machine guns and rocket launchers, killed six Pakistanis and wounded 20. As in Karachi, there were no American casualties. The attackers failed to breach the outer perimeter of the compound but demolished part of an exterior wall. Earlier this year, two Pakistani employees of the consulate were killed by an explosive device while on a drug-eradication mission.
Mirza is currently one of several general services officers at the U.S. Embassy in Beijing. Between her first and present assignments, she worked at the State Department in Washington, and dabbled in two other "cones," to use Foreign Service jargon ― she did her mandatory consular tour in Paris and served as a political reporting officer in Iraq.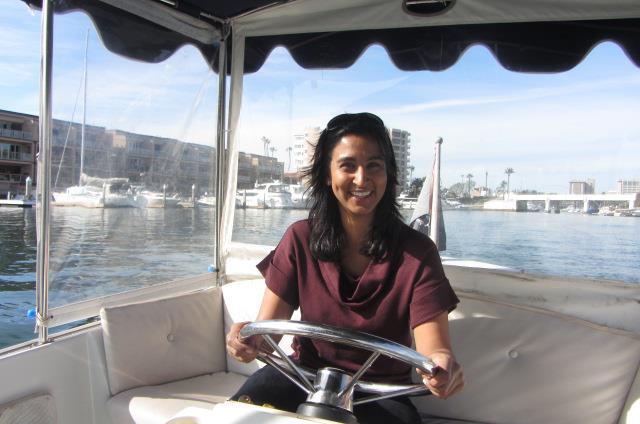 At the embassy in Baghdad, where I first met her in 2012, Mirza covered the Kurdish political parties. Although there was an American consulate in the Kurdistan region in northern Iraq that did its own reporting, her job was "to understand the Kurds' role in national politics," she explained. "The Kurdish Alliance has almost 60 seats in the parliament, and they have been a mediator in political crises, as well as a kingmaker in the political formation. I meet with them almost every day ― in the parliament, the ministries, in NGOs."
While much of diplomatic work has changed in recent years, requiring new skills to address current challenges, reporting and analysis are still essential in what embassies and consulates do. Hundreds of cables are sent to Washington every day, and their authors often wonder if anyone reads them. Senior officials at the State Department insisted that they are read widely, including at other agencies. In fact, they added, when WikiLeaks published more than 250,000 cables ― some of them secret ― in 2010, the department had to tighten other agencies' access to its system, because the person who leaked the documents was from another agency.
"The WikiLeaks episode has changed a bit of our writing. We are more careful about protecting sources and other people," Mirza said. In Baghdad, she wrote "almost every day ― cables, meeting notes, spot reports or other messages." A political tradecraft course she took at the Foreign Service Institute before moving to Iraq "gives you the basic tools, and then you come here and pick up the style and template that suits the management, the interlocutors and the conversations we have," she said.
Mirza experienced a luxury of sorts in Baghdad: a weeklong overlap with her predecessor in the same position. The State Department has struggled for decades to address the problem of staffing gaps ― usually in the summer ― when incumbents depart at the end of their tours weeks before their successors arrive. In the past, personnel shortfalls made overlaps nearly impossible. Now the Foreign Service is much larger, but there is another problem: parents want to leave after their children's school year has ended, and to arrive at their new post just before the new school year begins ― with some home leave and possibly training in between.
The bid list with available Foreign Service positions is one of the most anticipated internal documents the State Department puts out, along with the promotion list. It comes out twice a year ― once for the main summer rotation cycle, and a shorter version for the winter cycle. Then it's updated periodically, as positions are added or removed. The importance of the bid list and the lobbying that takes place over the following months cannot be overstated. Every three years, or less for hardship posts, U.S. diplomats have to decide where in the world they should go next ― which position might offer a rewarding experience and possibly a promotion, but also which post might meet the needs of the entire family.
So it's hardly surprising that Foreign Service members take this career-shaping and potentially life-changing process very seriously. Yet many of them don't fully understand it. Who exactly decides who goes where? Can Human Resources overrule the post's choice? Is the direct supervisor of the future employee the one who has the biggest say? What if he or she is rotating out and won't actually supervise the incoming officer?
The question that puzzles most officers is this: On what criteria are decisions based? There is no clear answer, and the process is opaque and subjective, hundreds of officers said. Some decision-makers prefer previous experience in the respective region, they said, while others would rather take someone who has performed superbly in another region. Some like ― or at least don't mind ― being "lobbied" by bidding officers, while others hate that. Some value "corridor reputation," while others care little for it. These uncertainties are particularly hard on officers in the early part of their careers, Mirza said.
"I don't have a solution, so I have a hard time criticizing the process, but it's just opaque, because lobbying happens on all levels and in different places," she said. "You must be qualified for the job, but who you know, and who they know, also matters."
Photos courtesy of Sumreen Mirza