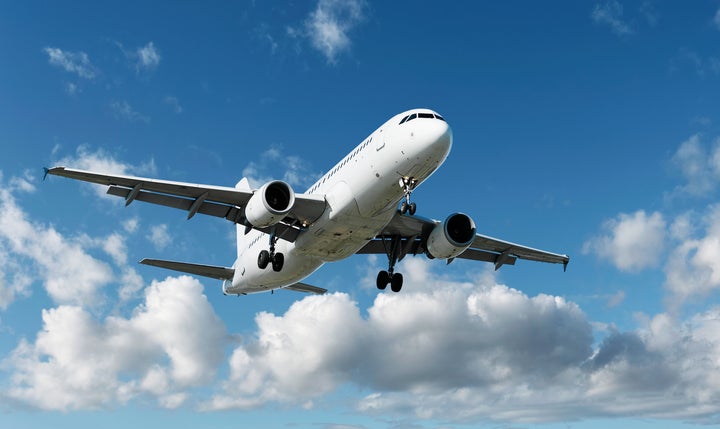 Like most people, you probably use the phrases "direct flight" and "nonstop flight" interchangeably. But there's actually a difference between them, and knowing what it is can help you make more informed decisions when booking travel.
A nonstop flight doesn't make any stops between its origin and its destination. This type of flight has become more common over time as technological advancements have decreased the need for refueling stops. Nonstop flights will generally be the most expensive options and appear at the top of search results.
A direct flight, on the other hand, has one flight number but may make one or more planned stops on the way to its destination. Direct flights stop at intermediate points to let passengers get off or on the plane, or for technical needs like refueling.
For example, a direct flight from New York to Sydney might stop in Los Angeles but keep the same flight number for both segments of the journey. Direct flights are generally less expensive than nonstop flights but more expensive than connecting flights. They also tend to rank between nonstop and connecting flights on travel search engines.
You usually don't need to get off the plane until you reach your destination if you're on a direct flight that makes a stop, but sometimes a plane change is required. Such a trip can still be called a direct flight because the flight number doesn't change.
"This is a carryover from the days when flights between major cities routinely made intermediate stops, sometimes several of them," veteran pilot Patrick Smith wrote on his "Ask The Pilot" blog. "Most airline staff are smart enough to realize that if a passenger asks if a flight is 'direct,' he or she wants to know if it stops, but check the fine print when booking."
Some people use the terms "through flight" or "continuing flight" to describe a direct flight. In 1983, a Miami attorney named Don Pevsner, who often took on cases involving consumer rights in aviation, called for the Civil Aeronautics Board to outlaw the use of the term "direct flight" (which he deemed "misleading") and replace it with "through flight."
But the "direct flight" designation persists ― and travelers still make the mistake of thinking a direct flight is nonstop, which can mean increased travel time or extra delays.
If a flight that normally takes three hours is listed for much longer, that's a good tip-off that your flight is not nonstop. To avoid confusion or travel mishaps, pay attention to the fine print when booking future flights. Good luck and bon voyage!