An astounding achievement in terms of cinema and the human experience, The Journey Is the Destination debuts on Netflix this Tuesday, November 7th. Directed by Bronwen Hughes -- known for features including Forces of Nature and Stander, and television including Breaking Bad and 24: Legacy -- this is the story of artist, traveller, and fledgling photojournalist Dan Eldon, whose passions for travel, people, and self-expression crammed an enormous amount of life into his brief 22 years.
As this film covers a lot of ground -- and a lot of Africa! -- Ms. Hughes meets the material with great confidence, warmth, and experience. It's even a brilliant-sounding production, with loads of local music -- the director also serving as music supervisor. No stranger to adventurous filmmaking (as evidenced by her Discovery Channel documentary, Machu Picchu: The Search for Lost Worlds), she delivers the story of Reuters' youngest photographer Eldon, and his cohorts philanthropic and journalistic, as a prism through which to view the rich and complex cultures of South Africa, Nairobi, Tanzania, Malawi, and crucially, Somalia. It's a beautiful, richly textured film, and I ask her of its origins.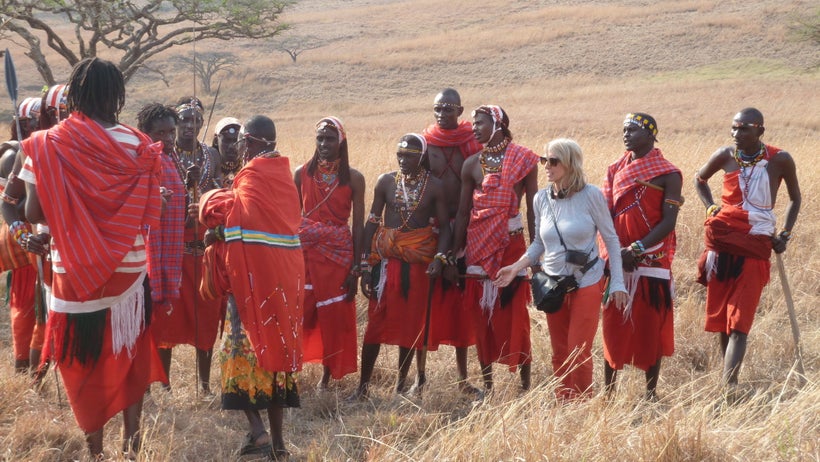 "It's been a long time in the works," reveals Ms. Hughes. "The short version of why is because it began as a studio film, but the Hollywood landscape was shifting, and now these non-genre films -- these unique films -- get made outside the studio system, more often. We finally put it together with a group of investors who are philanthropically minded people, who wanted to see this story told.
"I first found the book of Dan's journals on the edit room coffee table while working on my DreamWorks film, Forces of Nature. So of course you're sitting there for long hours, and I would flip these pages -- I described it like going down a rabbit hole: you look at this collage art of Dan Eldon -- you see the life that you wish you were living yourself: there's beautiful people from all over the world, and travels, and Dan's art. It's not just beautiful to look at, but also there are so many funny things, and there's an acute sense of observation in his humour and commentary.
"I had to write a letter to Kathy Eldon, his mother, who published the book. I poured my heart out in this letter, said I have to be a part of this story -- I told her that I've been travelling alone since the age of 15, and taking photos since the age of eight, and raised money for refugees; although, unlike Dan, I didn't hand-deliver it in person." Bronwen laughs with knowing appreciation. "The letter arrived at Kathy Eldon's house at the same time my film released as #1 in the world for its opening weekend, so it was my moment. Luckily, I was brought aboard as director."
When the film went into turnaround, and the contract of original screenwriter Jan Sardi (Shine) expired, Ms. Hughes took over as both writer and director, commencing the amazing adventure we behold today. "It was a long honing process," she notes, then continues: "Kathy has turned this life, of her son -- which for most people would be a very sad experience, with him dying so young -- she's managed to turn it into a movement for positive change."
In turn, and inspired by countless letters pouring in from all over the world in response to Dan Eldon's story, Kathy Eldon established the Creative Visions Foundation, wherein storytellers and creative activists can interact to improve understanding and conditions for people everywhere.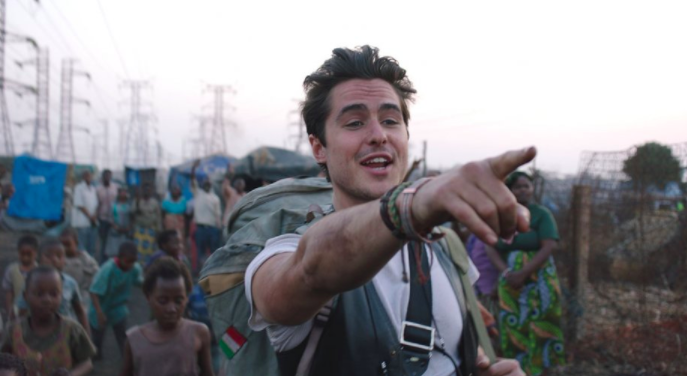 Having visited Kenya and Egypt, plus shooting Stander out of Johannesburg while The Journey Is the Destination was still in development, Bronwen was ready for the challenge. She and her cinematographer Giulio Biccari deliver extraordinary -- and lively! -- imagery throughout.
"You have to embrace what the place has to offer, and make that work," she explains of her M.O. "We made it with a 100% African crew -- nobody came from Hollywood -- so it was exactly the right way to make this film. It was more like a controlled documentary, where you would bring together actual Somali refugees to reenact the sequences that they had lived.
"We were also working very lean and mean. For example, you don't have a rehearsal where every extra is given instructions -- that's why you have this veracity, because they're barely faking it. Giulio, being African, was very, very in tune with this kind of energy, and was willing to treat it like a documentary: which means you keep your other eye open, and always know what's happening on your right, or on your left, so you can get to it when there's the good stuff."
Shows onscreen. Throughout. In addition to many regional delights and sorrows, however, the film also carries the theme of journalistic integrity -- and responsibility. Bronwen speaks of Dan Eldon's shift from photography as hobby to photojournalism in the direst of circumstances.
"When it leads him to a war zone -- which no one even knew was happening in the early '90s -- it's a quote from most of the journalists: 'Once you've seen that, you can't go home and ignore it.' There's actually a line from the mother in the film: 'You can't do nothing.' Once you know that something needs help, or attention, you can't bury it.
"Our film has Somali characters, who are Dan's friends, when he got to Mogadishu. I think, once you know somebody, and you've looked them in the eye, you can't look at foreign policy like some kind of government decision. It's people, you know? So all of these foreign policy decisions are families, and lives. You can't just divorce it, and make it politics."
The director adds a fine point: "If you go into a war zone with the kind of bizarre mandate of a military force that implements peace, this is not an easy thing, this is kind of an oxymoron: peace enforcement. There's an arrogance to that, and I think the sensitivity to people's lives and cultures and ways of living has to be very much a part of the conversation, in a way that it's not, often enough."
In closing, I ask Ms. Hughes one of my favourite questions, about the huge philosophical difference between the American Melting Pot and the Canadian Mosaic. (Honestly, The Journey Is the Destination organically shows such respect and reverence for the vast diversity and distinctness within Africa that I feel a Canadian -- Mosaic in mind -- had to have made it!) She gets right to the point:
"The thing is, you can't ever make everyone the same. Sometimes I listen to people having political discussions where you think that you have somehow the right or the power to make everyone just like you. That's never gonna happen, so let's find the best in all of us."
REAL LIFE. REAL NEWS. REAL VOICES.
Help us tell more of the stories that matter from voices that too often remain unheard.
This post was published on the now-closed HuffPost Contributor platform. Contributors control their own work and posted freely to our site. If you need to flag this entry as abusive,
send us an email
.