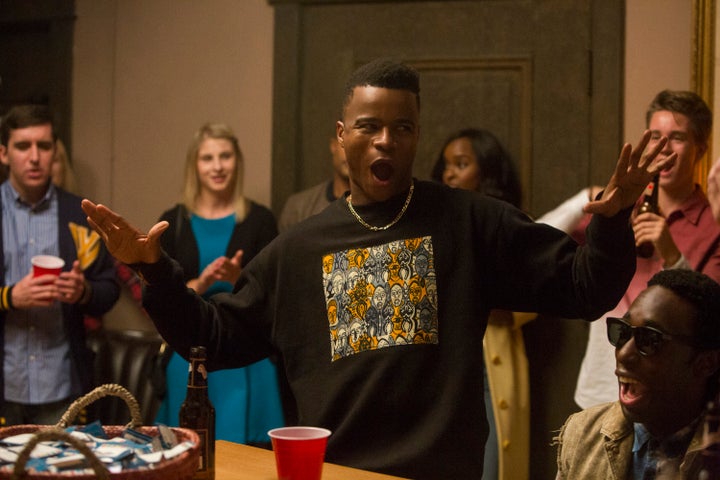 Nearly three years since the release of his debut motion picture "Dear White People," filmmaker Justin Simien wants his new Netflix series of the same title to help push for more unity in America.
Starring Logan Browning, Brandon P. Bell, Antoinette Robertson, DeRon Horton, John Patrick Amedori, Ashley Blaine Featherson and Marque Richardson, Simien's thought-provoking satire follows a group of college students on a fictional, predominantly white Ivy League campus as they're faced with navigating through racially charged social situations.
Picking up where its theatrical predecessor left off, Simien tells HuffPost that the series was created out of his desire to further expand the narrative of several unused versions of the film's script and characters.
"I wanted people who saw themselves in these characters to get a chance to know them better," he said during an interview with HuffPost. "Instead of an hour and 40 minutes, I got five hours to tell the story of these kids. Thirty minutes at a time, you really get to know these people. It was very intentional that each episode is specifically from a different character's point of view. There is no lead of the show. And I can only do that on TV."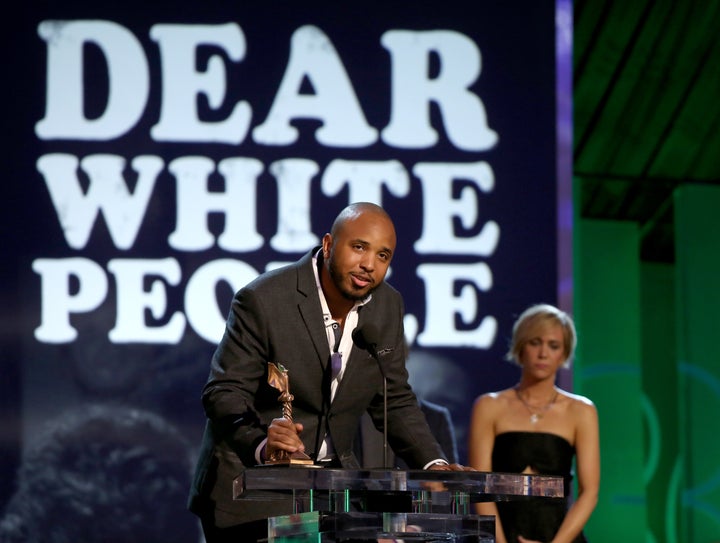 While Simien says he has seen a significant improvement in the amount of stories revolving around black characters on television, he argued that there's still more obstacles that black filmmakers face in Hollywood.   
"It's still very difficult to get black things made, or just things in general with black people in them and from black storytellers, but in TV it's great," he said.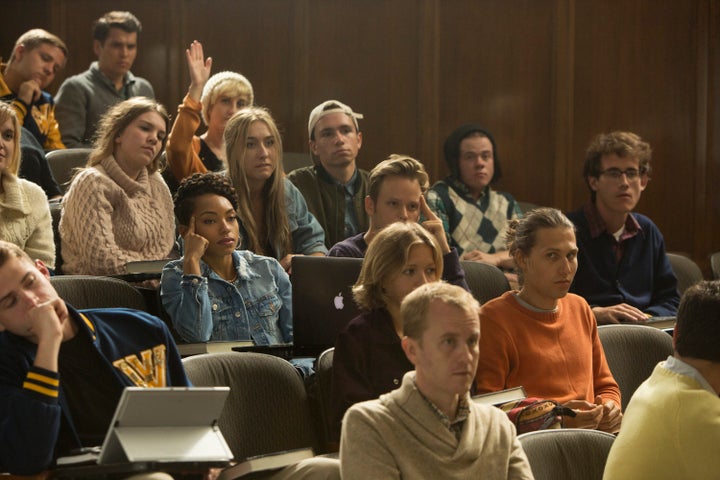 "There's several shows on the air now about black people in their 20s to 30s, and none of them in any way, shape or form are the same show," he added. "And that's really exciting because when you see us in all of these different forms it starts to dawn on people who don't maybe have an experience with black people: 'You know what, we're human beings.' There is no such thing as a 'black show.'"
The Houston native said that the lack of black stories highlighted in television and film has contributed to racism in America. 
Glad you've woken up. Welcome to the revolution."

Justin Simien's message to white viewers of 'Dear White People'
"There are a plethora of ways of being black, just like there's many ways to being white," he added. "And I think not being seen as fully formed human beings is a big part of the problem with racism in this country."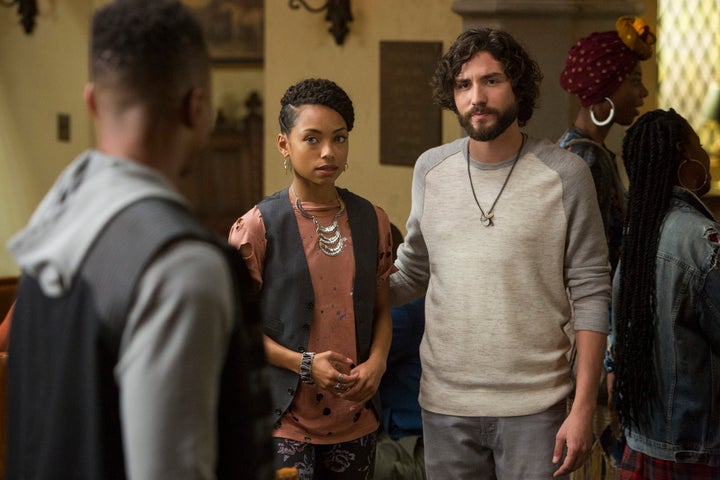 Simien, who strives to promote equality and unity through his work, has a specific message for white viewers who tune into the show: "Glad you've woken up. Welcome to the revolution." 
"And I would say, just be open. Because you don't have this experience and we're not crying wolf," he added. "There is a difference between being offended and being prejudice and even being bigoted against. There's a difference between that and racism. Black people are experiencing a systemic disadvantage and it goes back to slavery, which was not that long ago."
"There are people who are the direct children of slaves who are still alive today," he continued. "And I would say, be open to going past what you think racism is. And listen, if you don't want another Donald Trump to happen, you gotta work with us to solve the problem. You gotta work with us to figure out how that happened and how we can change it."
 "Dear White People" is now available on Netflix.
Calling all HuffPost superfans!
Sign up for membership to become a founding member and help shape HuffPost's next chapter
BEFORE YOU GO
PHOTO GALLERY
7 Netflix Shows With Black Stars To Watch This May