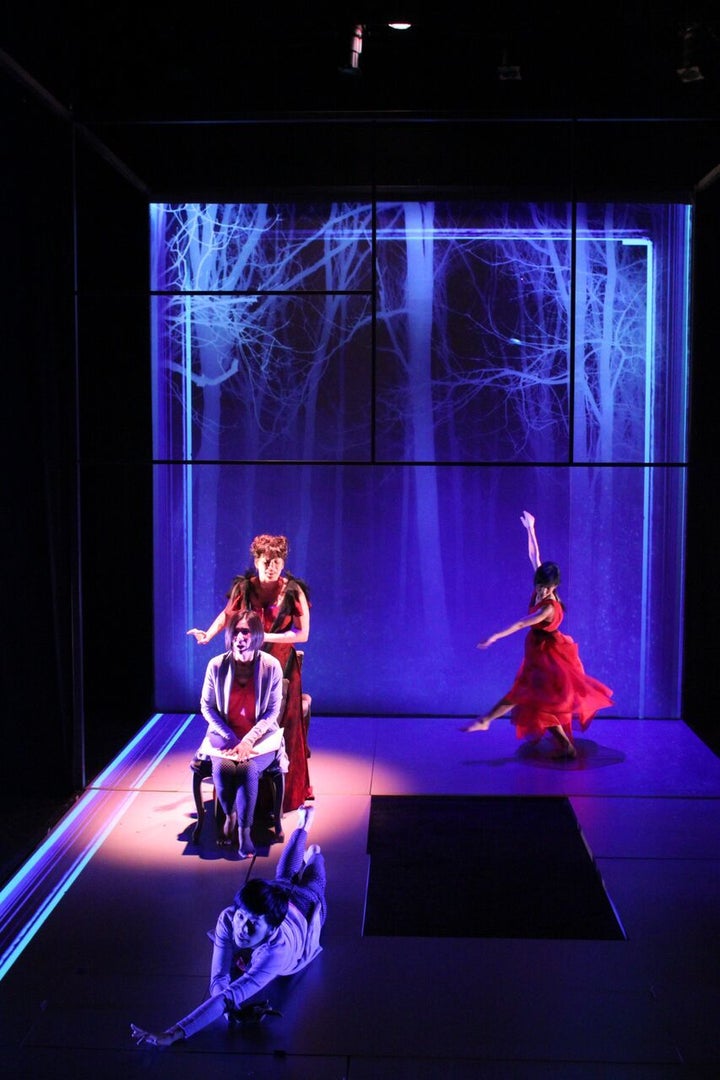 Rachael Dickstein talks about the recent stage adaptation by Naomi Iizuka of Murakami's "Sleep" she created with Ripe Time.
What made you decide to perform "SLEEP" and what were some of the mechanisms you used to create the theatre piece?
Ripe Time tells stories through movement, sound, images and language. We build this multidisciplinary work collaboratively with the acting ensemble, writer and design team from day one in the same room. In December 2014, even before there was a script, the actors improvised physical ideas off of Murakami's magnificent short story to investigate what the movement vocabulary could be and used designer research as jumping off point for staging ideas. I take these initial explorations and begin to shape the visual storytelling landscape.
When playwright collaborator Naomi Iizuka began writing material for us in 2015, it was in direct response to the actor's inventions in the rehearsal room. Actor Akiko Aizawa's character of The Stranger is not in the short story itself, but emerged from the material she created in rehearsal inspired by the themes and ideas in Murakami's imagination. Naomi and I shaped how that character could impact the central woman's story and make what is essentially an inner monologue into a fully developed play with conflict.
Ripe Time developed the piece in a workshop production with design elements at the Japan Society last year to give the lighting set and projections designers an opportunity to develop their response to the story alongside the text and choreography. Largely because of cost, it's unusual for people to do workshops with design. But it's a necessary part of Ripe Time's adaptation process as visual ideas are often key towards how the text is adapted and we need to work out how those ideas can be implemented.
Our live music ensemble NewBorn Trio built their score by improvising alongside us in rehearsal and then slowly, over time, setting choices as the work became more refined. The collaboration on Sleep has lasted for the past three years and many of the artists involved have worked with Ripe Time in the past, some as long as 16 years! Our work is based on actors, writers and designers crossing over their traditional roles to invent the piece together as an ensemble effort.
What were the challenges?
Devising is a challenging process in that so many ideas that get developed over years of time fall away. There is a lot of trial and error. But I have been lucky in having the majority of the acting company with me for the full three years of project development. Building the piece onto specific actors is one of the great joys of my work and that makes the project of co-creation so much more organic and natural. When material gets thrown out, it's because we all agree it has to go, not because I say so. We have built a shared understanding of the piece so that everyone's impulses towards shaping it are deeply invested in a common vision.
Most of the designers on Sleep have worked with me for years which makes this piece just the next step in long and deep artistic partnerships. This is Susan's fifth set and object design for us, Ilona Somogyi's fourth costume design. Hannah And Jiji did projections and lights for The World is Round in 2014 and won Obies for their collaboration. Our work is always ambitious in its design (which can be a challenge from a budgetary standpoint) but ultimately is tremendously rewarding for designers who really get to stretch their muscles in our work.
We added a new sound designer, Matt Stine to the team in this round. While this might have seemed a challenge to incorporate into a piece with such a long history, having a new voice at the table has been amazing and really lifted the sonic identity of the piece to a new level.
Do you have a special affinity to Murakami's work?
I love Murakami's embrace of the strange beneath the everyday. Sleep especially has a beautiful window onto the fine line between reality and fantasy, between the mundaneness of everyday life, and the beautiful chaos underneath reality. Murakami does not always make a woman the central voice of his stories. But when he does, in stories like Sleep, I'm completely entranced. The Woman at the heart of Sleep is complex, funny, and surprising. And her journey is a remarkably timely one right now at a time when women's voices are being heard in a new and powerful way.
How have audiences responded?
The audiences in Philadelphia last month were blown away. Murakami fans will always love seeing his work on stage of course. But I think the way that we adapt his work in a full on visual, sonic and physical way is muscular and exciting and realizes his darkly surreal vision in a way that other stage adaptations of his work have not. It transforms the book into a full on experience so that we can step inside what it might be like to fall down the looking glass of sleeplessness alongside our protagonist.
What's your take away as a director?
This piece has been a total joy to create. This acting company and music ensemble are some of the most talented, generous and creative ensembles I've ever worked with. And my collaborators Naomi Iizuka, dramaturg Joy Meads, and designers Susan Zeeman Rogers, Hannah Wasileski, Jiyoun Chang, Ilona Somogyi and Matt Stine are brilliant sophisticated artists who just lift me up at every turn. And of course having the chance to premiere this at BAM Next Wave Festival is a dream come true.
My goal as a director and deviser has always been to create the most dynamic, rigorous theatre out of rich literature. I want the magnificent personal connection one can have with a book to extend into a full sensory emotional experience on stage so the majesty, the sensuality, the drama of a great book can find full theatrical form. Sleep has expanded my sense of what was possible in this mission and it's been an incredible experience and a privilege to make it.
Was it hard to get permission from Murakami?
We did have to submit material to show Mr. Murakami our past work and prove ourselves. And once we did get the rights, he did need to also review our script to approve it. And I do get the sense that many people are not given permission. But he's right to control that permission tightly. His work is very delicate and it's easy to get it wrong. We're happy to join the likes of such great companies like Complicite, Ninagawa, and Steppenwolf to be approved to stage his work.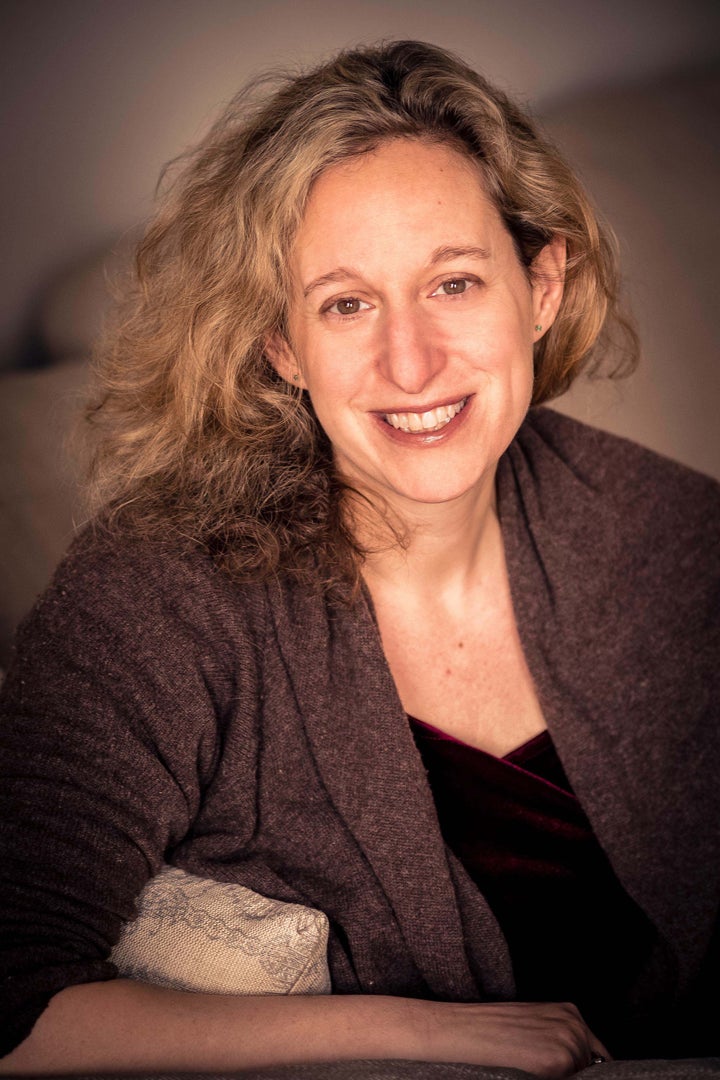 Related
Popular in the Community