Byrd's award-winning short, The Counter 1960 creates an inter-generational conversation about the past and present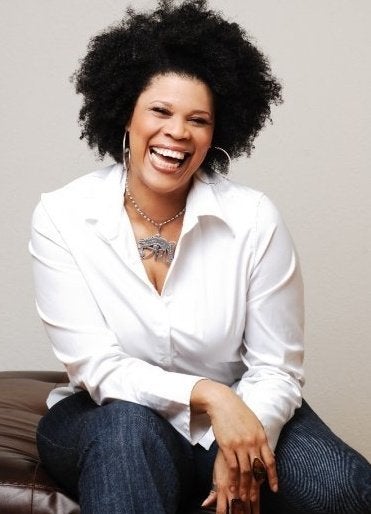 Marcus Garvey once said that "A people without the knowledge of their past history, origin and culture is like a tree without roots." Incidentally in a 1965 speech about African –American history as it relates to its origins in Africa, Brother Malcom X echoed a similar sentiment severely pointing out the critical importance of understanding your past. Brother Malcom asked, "why should the Black man concern himself with his history? Because you can't hate the roots of a tree without hating the tree." In her impeccable directorial debut, Brooklyn native Tracy "Twinkie" Byrd converts Garvey and Malcom X's metaphors into a tangible visual masterpiece through her breakthrough short, "The Counter 1960." The eighteen minute short stars Ashley Jackson, Tabitha Brown, Vanessa Bell Calloway, Lauren Elle Christie, Steven Dodd, and Etienne Ralph Maurice. Jackson co-wrote the film with Byrd and co produced it along with Kimberly Ogletree In this award -winning short, Byrd intersects history's present with its past-interconnecting the issues that impact society and culture. Set in 2017, three conscious (woke) Black students find themselves seated at a lunch counter in 1960. Will they be served? With The Counter 1960, Byrd creates a critical conversation about inter-generational social issues- and audiences and critics alike are receiving her message very well.
The Counter 1960 has recently been selected for screening in the 26th Annual Pan African Film Festival (PAFF), It has already won the LA Shorts Awards: "Best Short Film" - Gold Award and the NYC Indie Film Awards: "Best Short Film" - Silver Award.
"This is my passion project. It is my attempt to make history exciting for all generations and to inspire them to learn about their ancestors. A lot of young people are not interested and they just want to deal with the now but it is so critical to know your past because we are currently being confronted with the same situations the generations before us had to encounter and you don't know how to navigate through these things. This is why I created The Counter," Byrd proudly says in our interview.
Despite her massive credits and achievements, the statuesque innovator with naturally curly hair that is sometimes hidden in African wraps is very open to listen to others. Byrd has no ego and is free of judgement. As a matter-fact she is inquisitive about understanding other people's perspectives. Her warm inviting voice is filled with both excitement and seriousness as she speaks about the film, awards season and history. She is a deep thinker who processes everything and a listener who challenged me to critically think about what I really wanted to know and present to my readers through this interview. To be merely general which at sometimes borders on writing mediocrity wasn't an option with Byrd as the subject. She didn't allow it. I had to really maximize my potential and graduate to a higher learning that already resides within me when I choose to tap into my power. Byrd only operates in a space of greatness as evidenced by her work. Her film credits include "Fruitvale Station, Being Mary Jane, Fig, Filly Brown & Southside With You." She has worked with Directors such as, Ryan Coogler, Richard Tanne & Michael Olmos. Byrd is always vibrating higher and exudes to this to those around her. This interview transformed into an assignment for me to learn from my ancestors and dialogue with the generations that came before. I had to also really learn who Twinkie Byrd is beyond the surface level of Hollywood credits.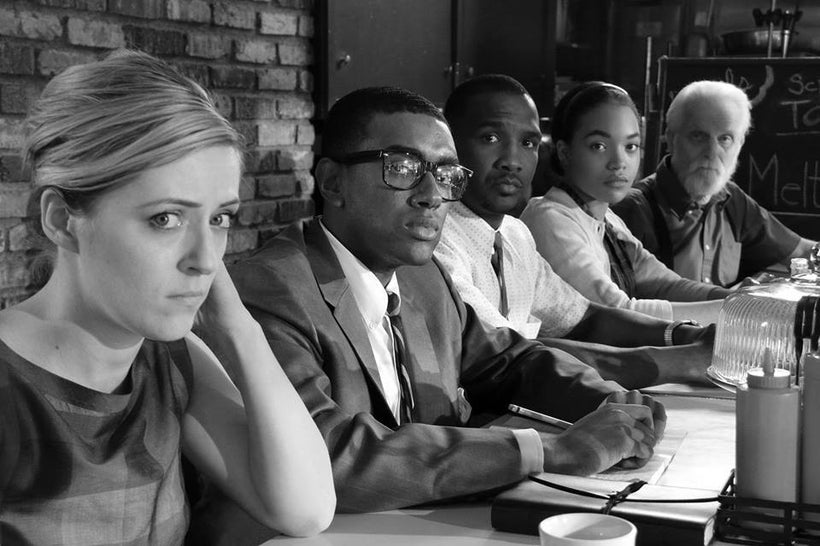 Throughout the years Byrd has notably been the powerhouse go-to casting director that Hollywood leans on to find talent. It is Byrd who creates the onscreen magic that transpires into memorable chemistry and unforgettable monologues that leave an imprint on our minds. By executing this creative process time and time again it is factually correct to say Byrd has always been a producer and director as much as a casting director.
"I've always wanted to be behind the camera and I was really encouraged by Richard Lawson to really do it. I took his classes and made the time to learn my craft. Often times we are unhappy with the stories we may see on film and television so instead of complaining about it we have the power to create and manifest our own dreams and stories. We are powerful. We can do anything. I wanted to tell this story through my lens and I am so happy I have done this because it is exactly how I envisioned it with no compromise or unwarranted edits. I wanted to attract our youth to learn about their history in a way that they could connect to. We have to learn from those that came before us because they know the way," explained Byrd. "They really really did something. They changed the world. Not just America, they changed the world! The Civil Rights Movement inspired movements all over the world. Everywhere East and West , everywhere ! "Byrd exclaims with an intense passionate tone. "We're sitting at the Christmas table and not asking the questions. What was it like when you were a kid. How was it growing up. Ask your grandparents. Ask some older people. They want to be asked. They are waiting to be asked but we don't ask. We don't see the relevance," she shared.
Byrd was right. As much as I'm obsessed with history, I gain my information from books, pbs and online when the people I need to talk to are right in front of me or a phone call away. My late grandfather, Green Manyando was a former freedom fighter who built the first post colonial school in his region of Barotesland in Lusaka Zambia after the colonialist surrendered yet I never really asked him what it was like being under colonial rule as a powerful educator and member of the political party that helped liberate our country and now he's gone. So like Byrd challenged I made a commitment to do my due diligence over thanksgiving break as I spoke to the elders in my life. I was shocked about what I learned about the past.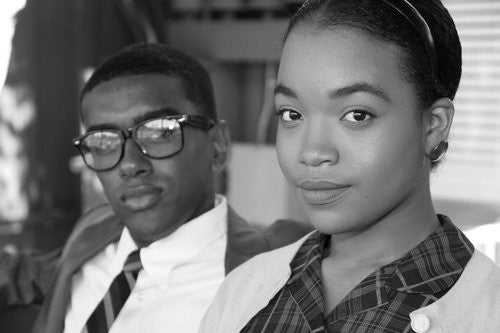 My godmother, Mrs Eva Tagger told me her grand-mother was a former slave who was raped by her master and eventually sold at an auction block in Louisiana for a few hundred dollars. Mrs Tagger told me that the origins of what we know as gangs were initially a community outreach and organization to protect women and kids in Black neighborhoods that were constantly being faced with racial violence from the police and KKK members who would casually brutalize Black people with a sense of pride and without repercussions— all in the name of supremacy and a grotesque disregard of Black life. Mrs. Tagger went on to tell me how her and her husband were the first Black family to live in St. Louis' upscale DeGiverville neighborhood where Mae West would perform at juke joints that forced her to enter and exit through the back. Mae and Black workers had to eat their meals in the back and out of sight. Mrs. Tagger said they encountered some opposition when buying their home in the area as they were told that Blacks could work for them as servants and live on their premises only in the capacity of servitude but ownership should never have been a privilege extended to Black people.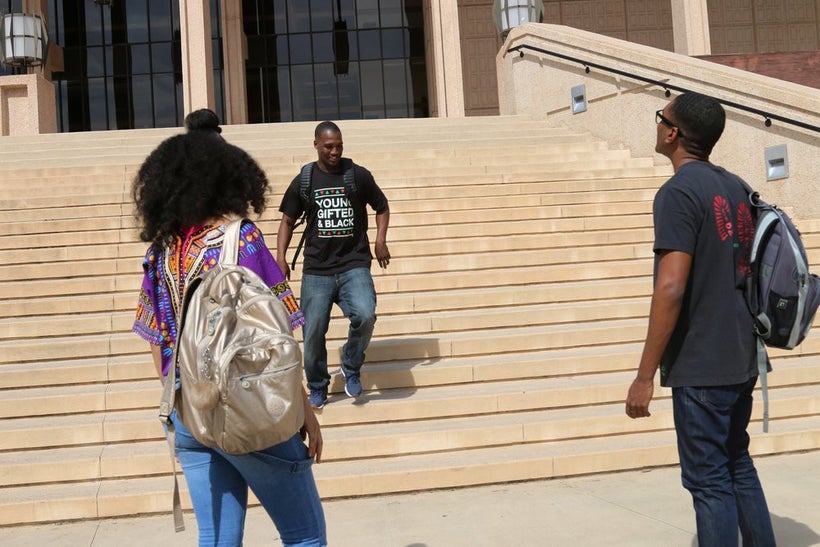 Learning this aspect of history as Byrd encouraged helped me understand the negligence to convict officials who kill Black people like Eric Garner, Mike Brown and Trayvon Martin. I now clearly understood the NFL and NBA situations where the athletes are only perceived as workers. "We can't have prisoners running the prisons," said Houston Texans Owner, Bob McNair about Kaepernick and the protests." When Sean "Diddy" Combs ( a billionaire) announced he wanted to be the owner of an NFL team he was met with utter disrespect and skepticism as sports analysts and news anchors essentially questioned his brain capacity to fulfill that position with the forceful reminder that "all the owners would have to agree to his consideration to buy." These are the things that painfully interconnect us back to our past. The lack of simple respect and a rejection of equality and human decency is why people like Ali, Malcolm X, Rosa Parks, Harriet Tubman, Mandela, Lucky Dube, Maxine Waters, Steven Biko and now Colin Kaepernick and more protest a system that is bent on flourishing regardless of the fact that time moves forward and evolves and so should we.
"More and more we are faced with challenges regarding peaceful protests," said Byrd. "What does it change? What is the purpose? What are the repercussions? The spirit of the Greensboro Four, Little Rock Nine, Ruby Bridges, Friendship 9 and more are in this film but the youth tell the story and that is important. There are so many stories that are waiting to be told and we must create and produce those stories. Its more important for us to tell our own stories and our biopics than for us to receive awards. Don't get me wrong. I think awards are great for a look, a meeting but there is a larger piece of this. I'm asking my people to elevate and vibrate higher. The stories that have been told to us are not only incorrect but they are flat out lies, about our people, our contributions and our history so its up to us to connect with our history and become the authors of our stories."
About The Author: Abesi Manyando is a Writer, Scholar and Branding Strategist living in Atlanta, Georgia. She is the owner of the Public Relations and Branding company, Abesi PR and the curator of 7thandLotus, an informative popular lifestyle blog centered around culture, global news, and arts & entertainment. She is currently working on a children's book.
REAL LIFE. REAL NEWS. REAL VOICES.
Help us tell more of the stories that matter from voices that too often remain unheard.
This post was published on the now-closed HuffPost Contributor platform. Contributors control their own work and posted freely to our site. If you need to flag this entry as abusive,
send us an email
.