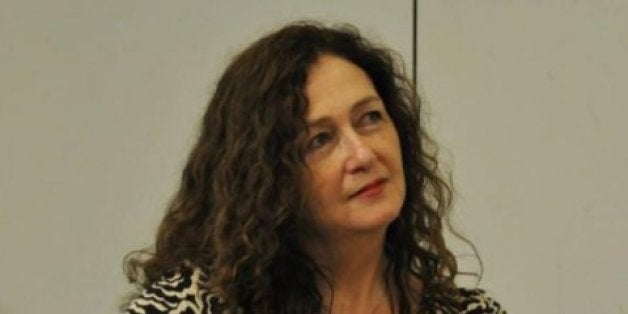 The poet Cathy Galvin is a sensualist who understands exactitude. Consider these lines from her new pamphlet, Rough Translation:
Our tongues taste sea, iron, tears:
all we thought we would never be.
Like a butterfly caught and pinned to a cork, it's a moment of fragility inflected with steel-strength. It's also a moment, and not an isolated one, where the divine and the sensual worlds embrace. Lines like "Smell of earth, warm milk from the cow" or "We are seals, she and I/ Beneath and above/ the swell of birth," evoke both ache and assurance, as if the poet is reminding herself as much as the reader that not only does she understand the pattern of a painful life but also its many moments of revelation, which is to say that these are songs of hard-earned wisdom.
Although the volume is slim, Galvin says that the poems took three years to write because they reflect lives over several generations, a line running from her great-grandmother through to the present day.
"My family were islanders," she says, "surviving on a small granite rump only a mile long and a quarter of a mile wide, sticking out into the Atlantic Ocean off the coast of Connemara in Ireland. At its center are the remnants of an ancient early Christian oratory. I have been laying claim to this place for many years. No-one lives on the island now: my family have either died or moved to England and America. But it keeps calling me back, completely occupying my inner imagination."
Galvin lost her mother at a young age and, as she grew older, realized this place of bleak beauty holds its own gift.
"There's an ongoing exchange," she says. "The shape of all my mother knew emerging, the song of lament for her returning. And still a struggle for the right words in the music of a language and world I didn't understand - hence the title, Rough Translation.
"It's hard to say what inspired these poems but it's linked to that granting of permission to myself to write. I was a journalist for thirty years, caught up in the joy and toughness of deadlines, in editing other writers and in the use of a particular language. In the delivery of all that, and I am proud of that vocation, and the need to earn, I stopped the inner voice. After leaving the Sunday Times a few years ago and after my father died, I gave myself that permission - finally."
Galvin, who's also the director of the London literary salon Word Factory, is at work on a book of prose linked to the island, and some of the poems in Rough Translation, as well as a poetry/film collaboration called Disappear Here, which focuses its lens on the Coventry ring road.
These are poems to relish and recite to oneself again and again. Cathy Galvin is a poet of tremendous power and Rough Translation is one of the best books of the year.
Rough Translation is published by Melos Press.
Related
Popular in the Community