Barnett who plays Dirk Gently and Wood who plays Todd Brotzman will be teaming up again for another mystery case filled with crazy action and seemingly disjointed events but in the long run -- everything is STILL connected!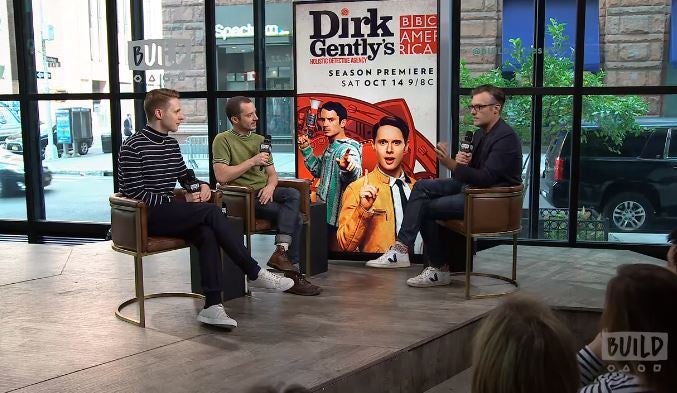 "They have a bit of a role reversal in season 2 in that Dirk has an existential crisis about his abilities and the danger that he keeps finding himself and his friends in because of his powers. Todd is very much the one that kind of has to pull him around and say you know, 'Believe in this! You were the one who told me this works, so you have to follow it!'," Barnett revealed.
To refresh your memories from season 1's finale, Friedkin (played by Dustin Milligan) began to round up the Blackwing subjects. He's taking these people in to test in the hopes of weaponizing them in some way and by the opening of season 2 we have Dirk in custody of Blackwing. Numerous tests are being run on the protagonist every single day in order to uncover his abilities. But as you all know, Friedkin isn't the brightest person so expect a lot of epic fail moments again this season.
With the hilarious blunders of Friedkin being displayed in the second season, we will also witness more serious themes too, like soul-searching.
"There's a lot more nuance to Dirk this season because he does start to have powers of self-reflection for one thing. So he starts to have doubt. Also for Dirk, if season 1 was about getting people on board with his methods and finding friends, season 2 is 'how do you be a friend?'," Barnett explained.
"For my character, for Todd, it was resistance [in the first season], the entire time resistance, until he realized that he [Dirk] was right and also that there started to be self-reflection for Todd at realizing the choices he made in his life had been really bad and had led to his sort of downfall, and has led to the destruction of his relationship with his sister which kind of propels his journey in season 2. Trying to find her and make amends for the choices he had made," Wood added.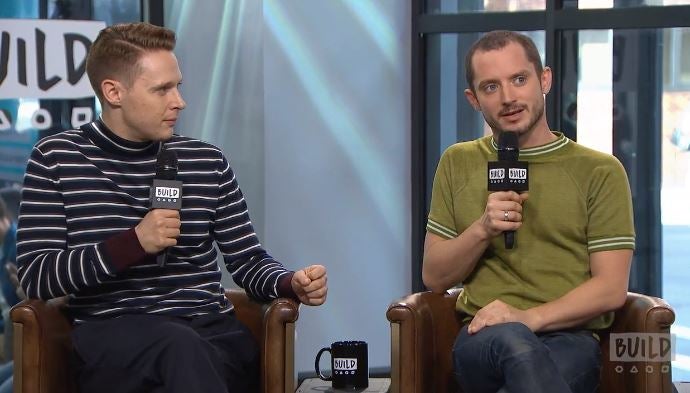 "Dirk Gently" introduces new characters in season 2. One of the notables that Barnett and Wood agreed to share info about was Susie Boreton, played by actress Amanda Walsh.
"She is our new gateway character because she starts out as a very ordinary person living a really ordinary life. She's not particularly happy in her life but stuff happens to her and she goes on the most incredible journey over the course of the season," Barnett shared.
Wood told the audience that Walsh's character is his new favorite character arc because, "it is the character you immediately identify as being, kind of, the normal character that extraordinary things happen to, and there are some beautiful parallels that Max [Landis] has written into the context of these scripts that play out and they're there for you to see, things that happen in episode 1, season 1, that happens in episode 1, season 2, that are parallel."
It's safe to say that Barnett and Wood are very excited for the fans to watch how the new season plays out.
"That's what I love about this show. It's humanity. It's a crazy sci-fi, genre bending show with real human heart at the center of it. I think that keeps people wanting to watch it and it's certainly helps us connect to it when we're doing it," Barnett concluded.
REAL LIFE. REAL NEWS. REAL VOICES.
Help us tell more of the stories that matter from voices that too often remain unheard.