 WASHINGTON -- The Pug, a bar in the nation's capital, has a welcoming statement of purpose on its website:
No idiots. No bombs. No shooters. No specials. No politics. Relax. Drink. Be cool. Behave
The bar seemingly violated its own no-politics rule by introducing a drink called "Marion Berry's Dirty Asian Summer Punch."
"I put it up there for a reason," Tomelden said. "He gets away with this stuff continuously."
On Thursday, the Office of Human Rights delivered a letter to Tomelden calling the sign "racially offensive" and requesting that it be taken down and "Dirty Asian Summer Punch" be taken off the menu.

"We believe that such a sign is not demonstrative of the shared values and practices that make the District a fully inclusive environment for all residents and visitors," agency director Gustavo F. Velasquez wrote.
After some back and forth, during which Tomelden was given 72 hours to comply or face a $10,000 fine (DeBonis has more details), the chalk sign was erased, and the drink was taken off the menu.
Drinkers haven't gotten too excercised about the punch being taken away -- but some lawyers and pundits have.
Ladies and gentlemen, I don't mean to go too dramatic on you, but we're a free country, right? Washington, D.C., is the capital of our free country, right? What in the world is going on? I just don't understand this. Marion Barry can talk about running out Asians and their dirty shops, but Tony Tomelden can't poke fun at him for it?
I have argued that such "hostile public accommodations environment" theories violate the First Amendment even when patrons claim that a business's decor inside the business is offensive based on race, religion, sex, sexual orientation, and so on. (See also Daniel Koontz, Hostile Public Accommodations Laws and the First Amendment, 3 NYU J. Law & Liberty 197 (2008). If a restaurant or a bookstore, for instance, wants to hang Confederate flags, Playboy centerfolds, pictures hostile to Catholicism, or insults of Republicans (in those cities which ban public accommodations discrimination based on political affiliation) or whatever else, it has a First Amendment right to do that, I think, even if some patrons as a result feel offended.

This, I think, applies at least as clearly to satirical speech such as this (see here for what the satire is referring to), though I think it should apply to outright racist, sexist, and religiously bigoted material as well. Indeed, the presence of such products or decor in a business establishment could lead people of various groups not to want to shop there; but that is not a sufficient reason, I think, to suppress the business's speech. (To answer the regularly asked question, if some place has a sign saying "we don't serve Jews," that might be illegal because it states to people that they will indeed not be served there. But if a bar wants to decorate using swastikas, or KKK memorabilia, or Hamas propaganda -- and expresses a willingness to serve Jews, even if the speech leads Jews to be unwilling to drink there -- the First Amendment protects that.)
In it, he said the point of the punch was to "gently remind people (in a place where we like to avoid politics) that an individual said some things which were, at the end of day inconsiderate."
The "silly thing is the punch will be gone in October," he wrote. To be "replaced by the always popular hot cider."
But what to call the cider? Facebook posters had some suggestions. "HRC - Human Rights Cider," wrote one. "Accommodating-to-All Apple Cider" suggested another.
Someone else -- perhaps another First Amendment scholar, perhaps not -- recommended simply keeping the original drink on the menu: "Why not rename it fascist punch?"
While you're here, why not check out the worst liquor flavors of all time?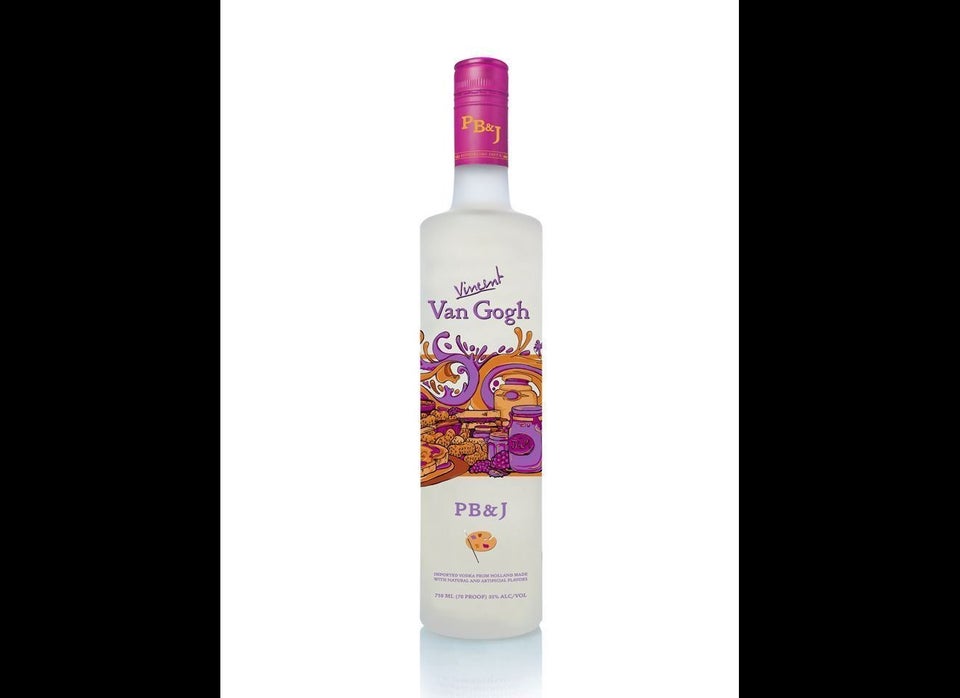 Worst Liquor Flavors Of All Time
Related
Popular in the Community