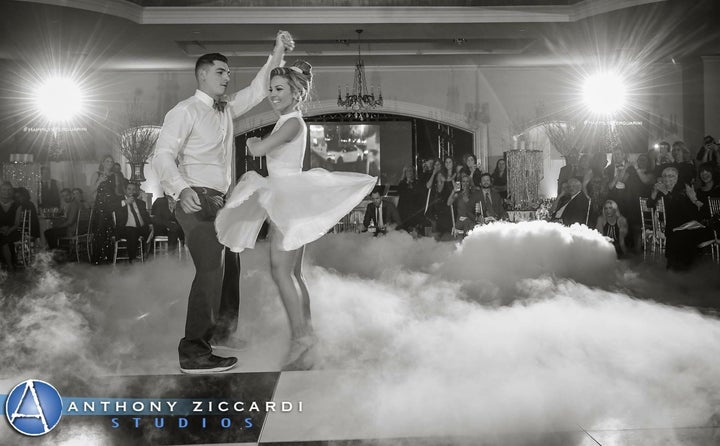 Newlyweds Lindsay Pergola and Richie Guarini skipped a traditional first dance in favor of something much, much better: a phenomenal performance of the most iconic "Dirty Dancing" scene.
At their Dec. 31 wedding in Mountain Lakes, New Jersey, the couple surprised their guests with the "Time of My Life" dance that Baby (Jennifer Grey) and Johnny (Patrick Swayze) performed at the end of the 1987 movie. And, of course, they nailed the famous lift.
"It was my favorite movie growing up and I always had the idea in the back of my head ever since I could remember," the bride told The Huffington Post. "Then when we got engaged I asked Richie if he would do it with me and he agreed!"
A relative posted a video of the performance to Facebook after the wedding. It has since been viewed more than 12 million times.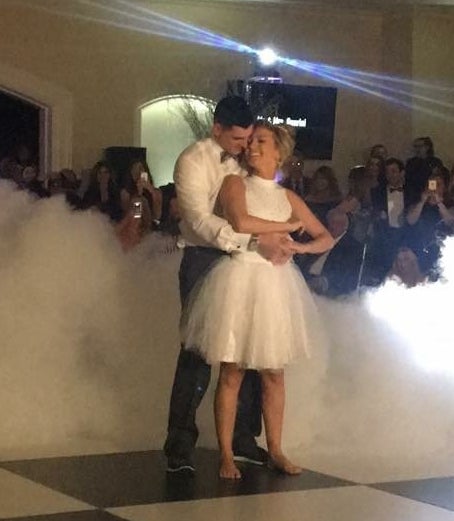 The couple's family and friends were blown away by the big surprise.
"Everyone flipped out and all we could hear was everyone screaming and clapping!" the bride said. "Afterwards everyone was like, 'OMG I can't believe you guys did that, that was amazing! Everyone was shocked over the fact that I got Richie to do that and that he pulled it off!"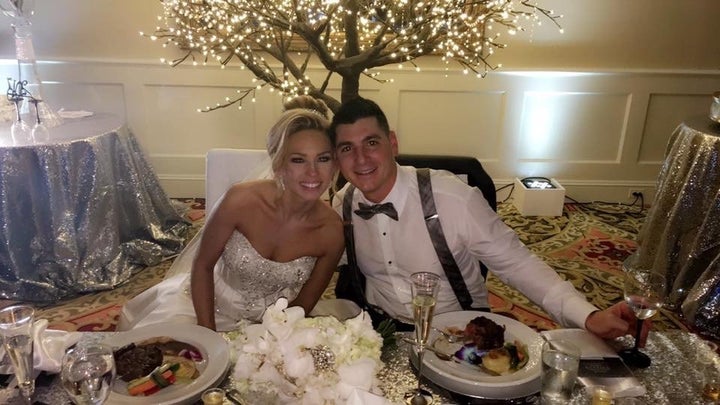 Lindsay has been a dancer her whole life and teaches classes at Essex Dance Academy in Fairfield, New Jersey. Richie, however, had no previous dance experience. They began practicing a month before the wedding, just a couple times a week -- though you'd never know it based on their stellar performance.
Watch the couple bring down the house in the video above.