Generally speaking, when we think of fonts we don't think of sex, but that doesn't mean that typefaces don't know how to get down and dirty sometimes. New York-based graphic designer Alex Merto showed us just how graphic his designs can get with "Effing Typeface," an alphabetic revelation in which your favorite letters show their kinky sides.
In an email to The Huffington Post, Merto explained he embarked on "Effing Typeface" for a typography show called Fan Letters, where designers were called upon to give an ode to a letter of the alphabet. "We chose to do F, the F***ing typeface," he writes.
The results are not for children; some of them are so dirty we needed to read the captions to be sure our eyes weren't deceiving us. Behold, the f***ing alphabet, from asshole to zipper.
Check out the lascivious letters in the slideshow below. And be warned, just because they're bubble letters does not mean they won't make you blush!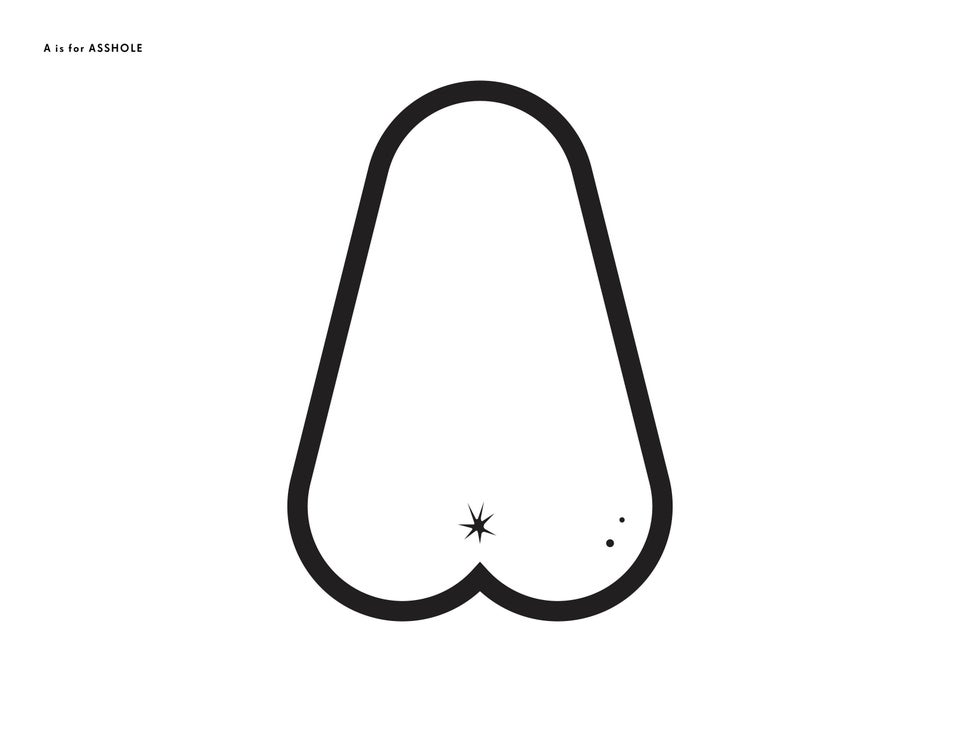 Alex Merto'Effing Typeface'
Popular in the Community