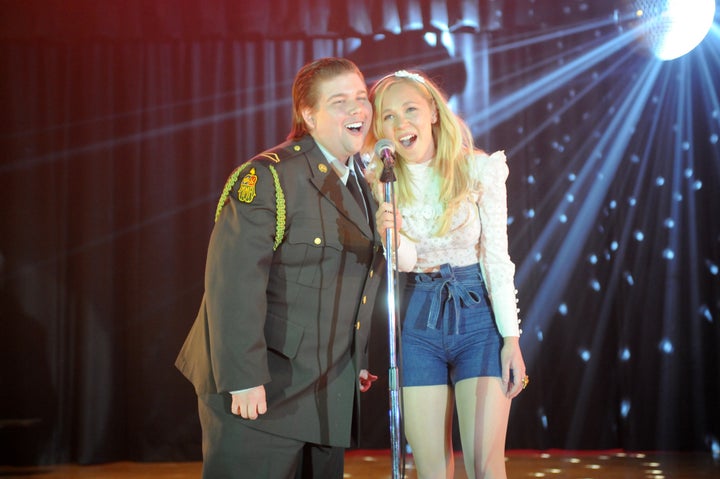 The upcoming indie comedy "Dirty Girl" features Juno Temple as, well, the "dirty girl" of her small town high school in Oklahoma. Her character Danielle is paired up on a school project with Jeremy, a closeted gay kid with absolutely no friends played by Jeremy Dozier, and, instead of pursuing academics, the pair set off to chase the bigger answers in life. She's off to find her biological father; he's looking for a place where he can be accepted.
It's a touching story, and coming first time writer/director Abe Sylvia, a poignant meditation on what it is to grow up in an intolerant place. The message is that the world is so much bigger than a bigoted hometown, and that there's always a chance to find somewhere more accepting. It is a natural fit, then, for Sylvia and the cast to join author Dan Savage's "It Gets Better" project, pledging to gay teens that their lives, however difficult they are now, will improve past high school.
Anchored by Sylvia's touching personal story, the newly released video reaches out to anyone with a heart. And with "Dirty Girl" coming out this coming weekend, it's a perfect time to spread the message: It Gets Better.