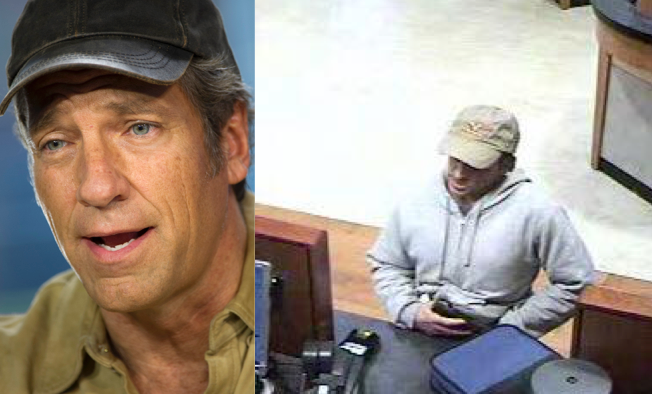 Mike Rowe, host of the TV series "Dirty Jobs," on Wednesday declared he's not the guy who robbed a bank this week in Medford, Oregon, after police said tipsters had identified him from bank surveillance pictures.
Rowe strongly resembles pictures of the robber released by police -- so much so that the department joked on its Facebook page Tuesday that "thanks to you guys, we issued an arrest warrant for Mike Rowe from the TV show, 'Dirty Jobs.'" The police post adds: "But in the case it's not him, keep your eye out and keep the tips coming."
Rowe, whose long-running show airs on the Discovery Channel, on Wednesday launched a spirited defense.
"To The People of Medford Oregon, I was in Kansas Monday, and can prove it, if need be," Rowe tweeted, with a link to a longer response on his Facebook page.
"I do share a certain resemblance with the culprit," Rowe acknowledged on his Facebook page.
The robber was wearing a baseball cap and zippered hoodie -- attire favored by Rowe. But police said the man was 5-foot-6 to 5-foot-8, with a small to medium build. "The last time I was 5'6" - 5'8" I was in the 6th grade," Rowe wrote. "And the 'small to medium' ship sailed some time ago."
Rowe suggested the robber may have been "an idiot" for robbing a bank with an exposed face, or "a clever person" who wore a mask resembling Rowe's face.
"Crazy at it sounds, these masks exist," Rowe wrote. "I don't know where people get them, but a couple of years ago I ran into a woman at a Halloween party who was wearing my face, and I don't mind telling you it scared the hell out of me."
Medford police seemed to accept Rowe's suggestion, telling Facebook followers that investigators are "now looking for a suspect wearing a Mike Rowe mask, which is brilliant, why didn't we think of that?"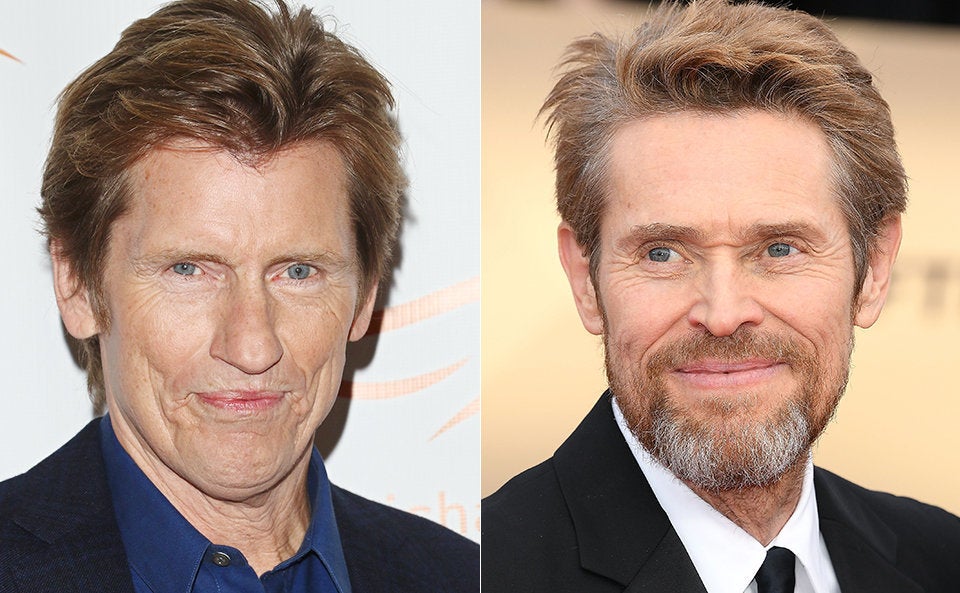 Celebrity Lookalikes!
Popular in the Community