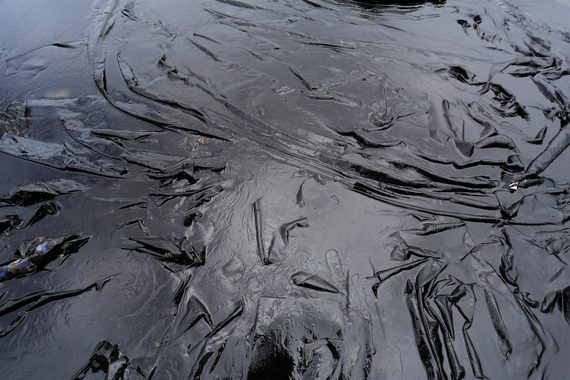 For years, I've been swimming with sharks both on the red carpet and in the ocean. I've seen firsthand how the clothes we wear can turn heads and turn tides but still, most of us don't know the effects our style has on the ocean. So in honor of World Oceans Day I want to ignite a conversation on the power of dressing well.
The fashion industry is the second largest global polluter, just behind fossil fuels, but leading brands are starting to air out their dirty laundry in favor of new, sustainable trends. Lynn and Lawrence, hat makers from England, are knitting a new normal by creating fisherman-style hats out of Alpaca, "an environmentally friendly animal." Using sustainable fibers has also allowed Lynn and Lawrence to offer sustainable jobs to Peruvians.
As one of the largest industries, fashion has a very real power to impact the climate change conversation across the globe.
Reformation, an LA-based startup turned celebrity favorite, is addressing the issue head on, making their production practices more transparent than their summer dresses and reshaping the industry's approach to eco style. Using sustainably sourced fibers and recycled fabrics throughout its line, Reformation is reclaiming America's discarded clothing -- 99% of which can be reused. Perhaps more exciting is Reformation's commitment to meeting the modern fashionista's aesthetic expectations while also vocally addressing the environmental impact of clothes. All without sacrificing style.
While sustainable supply chain practices are important, the sheer mass of products produced in today's market is itself unsustainable. Fast fashion and the rise of "disposable clothing" has led the average American to throw away 82 pounds of clothes each year. That measures 11 million tons of textile waste annually in the US alone. What's worse, a large portion of this clothing is made from plastic (polyester, nylon, spandex...). These plastic fibers can take up to 200 years to degrade and are having an invisible, but deadly, effect on our oceans. Every time we do laundry tiny plastic fibers are released and at less than 1 millimeter in length, wastewater treatment plants can't filter them. Just one pair of nylon socks can leave behind 136,000 plastic fibers. These tiny fibers are flooding our waterways and are 6 times more prevalent than plastic water bottles on the beach.
So how do we make recycling sustainable fabrics cool? Macklemore certainly helped, but to make recycled fashion appealing from a profits perspective, brands need to embrace the concept in their business model. Take Nudie Jeans for example. Nudie customers are given a financial incentive to return their old jeans. On trade-in, customers receive a discount and the old jeans are washed, repaired, and resold with a "Good Environmental Choice" eco-label. In this process, Nudie decreases their production needs and also creates a marketable, but environmentally positive selling point.
Purchasing a 100% sustainable wardrobe isn't easy. A pioneer of eco fashion, Stella McCartney and her line embody a holistic understanding of the problem. As she and other designers incorporate sustainable practices she says that it's important to be transparent about what's working but above all that it's "better to do something than nothing."
As one of the largest global industries, fashion's 3 trillion global marketplace has a very real power to shift consumer conversation. In creating sustainable business models and reframing environmentalism as not only as a trend, but an attainable lifestyle, the industry has the opportunity to reach a new demographic of consumers and environmentalists.
This post is part of a series produced by The Huffington Post in partnership with Ocean Unite and the Lonely Whale Foundation,an initiative to unite and activate powerful voices for ocean-conservation action. The series is being produced to coincide with World Ocean Day (June 8), as part of HuffPost's "What's Working" initiative, putting a spotlight on initiatives around the world that are solutions oriented. To read all the posts in the series, read here. Follow the conversation on Twitter with the hashtag #MakeASplash.