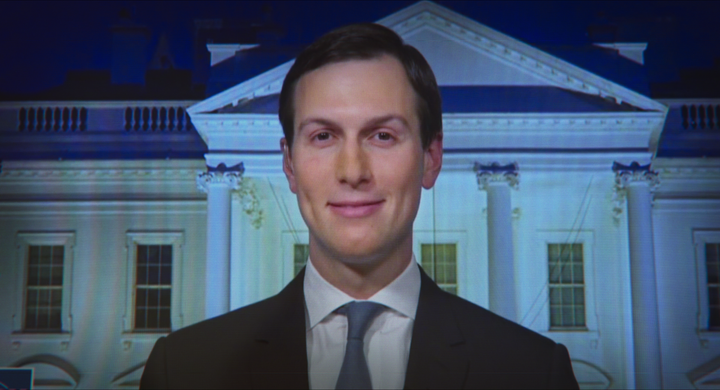 What's up: Netflix's "Dirty Money" is a docuseries focused on corruption and capitalism gone awry. The six episodes of the second season focus on subjects such as Wells Fargo and Jared Kushner.
How it starts: The first episode focuses on the various Wells Fargo scandals of the last decade. The account fraud scandal, in which bankers at local branches would open accounts for people without telling them, gets the central narrative.
The first scene shows a man (whom the viewer later discovers is a whistleblower) in a dark hotel room overlooking the United States Capitol. In what looks like a staged scene, the man flips through the pages of a speech while ominous yet hopeful music plays.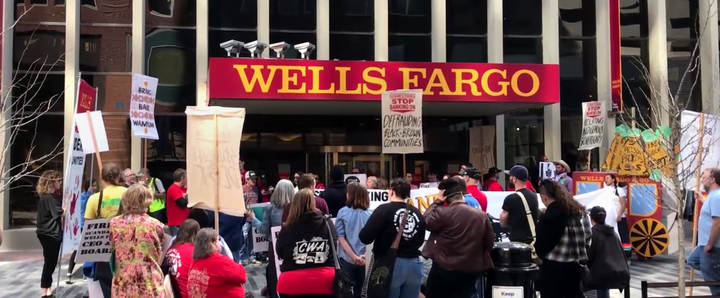 Sum-up: This show is almost fantastic. The docuseries goes after the right targets. The information leans on credible reporters and experts. The mundane-by-nature landscapes of the B-roll footage have a cinematic quality that elevates the transitions. But "Dirty Money" is also kind of hokey.
The footage of interviewees often looks staged. The docuseries masks identities with that "deep robot voice" and blackout lighting combination, which awkwardly plays up the nefarious nature of the information. The theme song is "Lie, Cheat, Steal" by Run The Jewels. I love Run The Jewels, but the use here leans on that well-tread cliche of filmmakers brightening up boring subjects with hip-hop or pop.
Perhaps you have to lean in to using broad strokes and obvious choices to explain complicated scandals about a topic most people don't understand. But for me, the lack of sophistication made me question the information presented at times.
Again, the show does an admirable job of using reputable sources to make its points. Netflix has a number of questionable documentaries and series — earlier this year, it released a series from Goop offering bad health advice. But this docuseries seems to be more trustworthy than not. I'm mostly frustrated that it comes close to greatness but doesn't quite get there.
Heads up: The roughly hour-long episodes have an awkward length. Much of the reporting and footage is recycled and doesn't deserve to be feature-length, but the original interviews and cinematic B-roll make this better than a short news video. The material oscillates between engaging information and a slog of repetition. The show uses interviewees to make the same point over and over again. Of course, this hammers the point home. But it also makes the show pretty dull at times.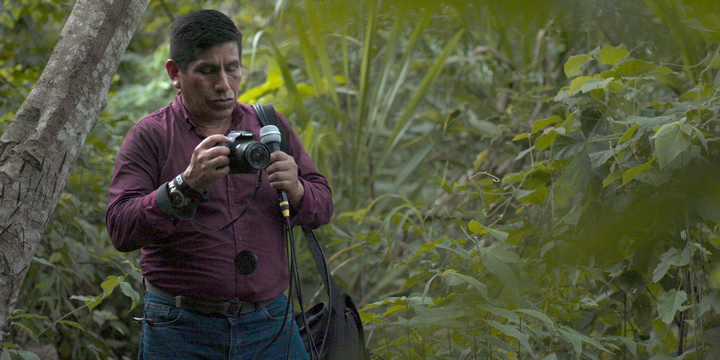 Close-up: The third episode is focused on Jared Kushner and does an admirable job of making its subject appear larger than life.
About halfway through the episode, reporter Emily Jane Fox tells the story of Kushner and Ivanka Trump meeting and marrying.
"They come from very rich, public-facing families," Fox says. "They're both the favorite children in those families. And them coming together was sort of like the two gods from each individual, chosen family were brought together, and they were going to be this ultimate power couple in New York real estate."
The show includes an interview Ivanka did in 2009 with ABC News in which she explains that she and Jared work in buildings they both own and can wave to each other from their offices on Fifth Avenue in Manhattan.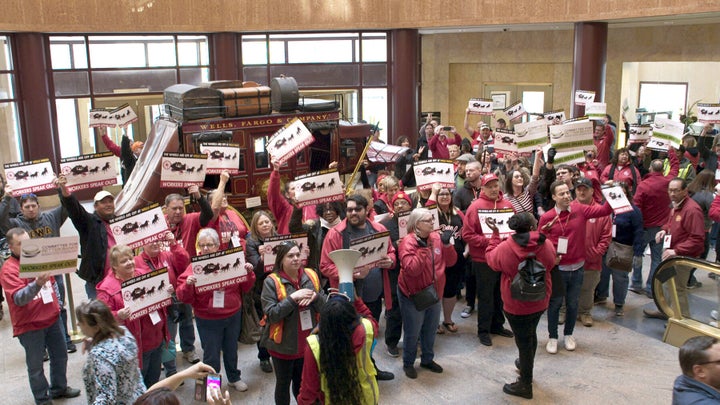 History: The episode on Kushner leans heavily on reporting by Alec MagGillis for ProPublica and The New York Times. You can read his 2017 story about Kushner's shady real estate practices here. Here's an excerpt about a tenant named Kamiia Warren:
Warren was raising three children alone while taking classes for a bachelor's degree in health care administration, and she disregarded the summons at first. But JK2 Westminster's lawyers persisted; two more summonses followed. In April 2014, she appeared without a lawyer at a district-court hearing. She told the judge about the approval for her move, but she did not have a copy of the form the manager had signed. The judge ruled against Warren, awarding JK2 Westminster the full sum it was seeking, plus court costs, attorney's fees and interest that brought the judgment to nearly $5,000. There was no way Warren, who was working as a home health aide, was going to be able to pay such a sum. "I was so desperate," she said.

If the case was confounding to Warren, it was not unique. Hundreds like it have been filed over the last five years by JK2 Westminster and affiliated businesses in the state of Maryland alone, where the company owns some 8,000 apartments and townhouses. Nor was JK2 Westminster quite as anonymous as its opaque name suggested. It was a subsidiary of a large New York real estate firm called Kushner Companies, which was led by a young man whose initials happened to be J.K.: Jared Kushner.
Comparable stories: The show follows the familiar formula of mixing on-camera interviews with archival footage and well-shot B-roll. Netflix has another docuseries in this genre called "Rotten." That one focuses on corruption in the food industry.
The characters and money: The show has "money" right in the title, so the connection is obviously strong here. "Dirty Money" focuses on people who are actively willing to hurt others to acquire more resources.
Bonus: Executive producer Alex Gibney earned an Oscar nomination for Best Documentary Feature in 2006 for "Enron: The Smartest Guys in the Room," a movie similar in its subject to "Dirty Money." Here's the trailer:
A Couple Of Netflix News Stories From This Week
1. Netflix announced that the sixth season of "Queer Eye" would take place in Texas. The fifth season, which has yet to debut, was filmed in Philadelphia.
2. The Netflix show "Grace & Frankie" suspended production of its seventh and final season due to caution over the coronavirus. The main cast of Jane Fonda, Lily Tomlin, Martin Sheen and Sam Waterston fall within the high-risk demographic for the virus.
"Sitara: Let Girls Dream" (Netflix Film)
"Carmen Sandiego: To Steal or Not to Steal" (Netflix Family)
"Marc Maron: End Times Fun" (Netflix Comedy Special)
"The Circle Brazil" (Netflix Original)
"Dirty Money" (Season 2, Netflix Documentary)
"Last Ferry"
"On My Block" (Season 3, Netflix Original)
"Summer Night"
"Hospital Playlist" (Netflix Original)
"100 Humans" (Netflix Original)
"Beastars" (Netflix Anime)
"Bloodride" (Netflix Original)
"Elite" (Season 3, Netflix Original)
"Go Karts" (Netflix Film)
"Kingdom" (Season 2, Netflix Original)
"Lost Girls" (Netflix Film)
"The Valhalla Murders" (Netflix Original)
"Women of the Night" (Netflix Original)