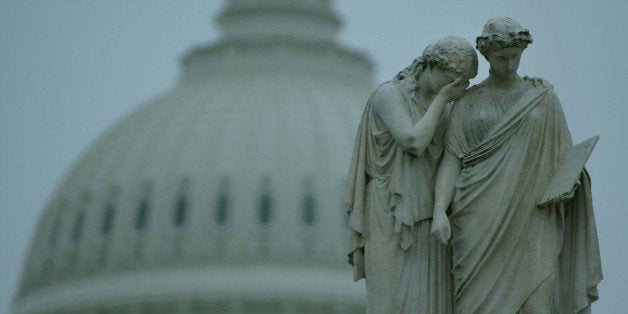 WASHINGTON -- When Judge Steven Kirkland ruled in 2011 that attorney George Fleming had overcharged his clients by up to $13 million, he had no idea how much he was jeopardizing his career.

Like most lawyers in his situation, Fleming appealed the decision. Then the Houston-based lawyer reportedly began recruiting challengers to run against Kirkland in the next Democratic primary for judge of the 215th District. After that, he funneled tens of thousands of dollars into the campaign of Kirkland's primary opponent.

The investment paid off. Kirkland lost the race.
For the next few months he traveled, caught up on old chores and took a job with the city government. But the itch to serve on the court didn't die, so Kirkland decided to run for another judgeship, this time in the 113th District, in the March election.

Once more, Fleming has donated money to Kirkland's new election opponent -- $90,000 that Kirkland says has been used to run misleading attack ads.

"It's obviously a continuation of his vendetta. It's a continuation of his attempts to intimidate other judges. He won't stop. Hopefully, the voters are more aware and attuned to the shenanigans this time," Kirkland told The Huffington Post in an interview.

There is nothing illegal about what Fleming is doing, a point he noted in a statement to The Huffington Post. Under Texas law, individuals and political action committees are allowed to donate to candidates running for seats on the court. And while state law caps contributions at $5,000 for individuals and $30,000 for law firms, the Texas Ethics Commission has the power to waive those caps, provided the waiver applies to all candidates in the race. The commission made such a waiver for Fleming in 2012, and once more in 2014.
Nor is this the first time in Texas that someone with business before a court has donated money to judges. The drug manufacturer Merck & Co., for example, donated at least $85,000 to justices on the state Supreme Court in the 10 years preceding the court's ruling on a wrongful death lawsuit filed against Merck over the drug Vioxx. The court sided with the company in 2011. Decades earlier, the Texas Supreme Court dismissed an appeal by the oil giant Texaco over a contract it lost against Pennzoil. Time magazine later reported that Pennzoil's attorney and the attorney's firm contributed $248,000 to members of the court; Texaco's attorney and the attorney's firm had donated $190,000.

But the campaign against Kirkland, 54, still raised some eyebrows for those who follow the influence of money in judicial politics. Alicia Bannon, counsel for the Brennan Center for Justice, could not recall a case in which someone directly affected by a judge's ruling targeted that judge in successive races.

"I can't think of an instance," she said in an interview, adding that didn't mean it never happened. "It is more common to see judges targeted for unpopular decisions that they made by communities that oppose the decision [such as social conservatives being angered by a gay marriage ruling]. It is deeply troubling because it sends judges a message that you are on notice that you might be subjected to an expensive attack campaign if you rule the wrong way on a case before you."

In 2008, Fleming's former clients accused him of jacking up legal fees after he reached a settlement on their behalf with the pharmaceutical giant Wyeth. The $339 million settlement concerned a case involving the diet pill combination fen-phen, which was taken off the market in 1997 after its use was linked to heart damage. Fleming's clients alleged that he improperly billed them for the costs of conducting medical tests on thousands of potential plaintiffs who never ended up participating in the litigation.

In 2011, Kirkland sided with the clients, forcing Fleming to return up to $13 million in fees.

According to a report in the Houston Chronicle, in October 2011 a Houston attorney named Debra Norris received a call from a local political consultant urging her to run against Kirkland and promising financial support from Fleming if she did so. Norris passed on the race. When another Democrat, Elaine Hubbard-Palmer, decided to challenge Kirkland, Fleming threw his money behind her.

A Huffington Post review of campaign finance records shows that Fleming made three donations totaling $52,000 to his affiliated political action committee (PAC) Texans for Good Leaders in 2011 and 2012. That PAC, in turn, donated $48,000 to Palmer's campaign. In addition, Fleming personally donated $5,000 to Palmer, his law firm chipped in another $5,000 and other officials at the firm gave $400 in donations.

With an ample war chest, Palmer ran a series of ads against Kirkland. In one radio ad, a woman said she had been the victim of a drunk driver and explained that Kirkland had been "convicted twice and served time in jail for drunk driving."

"We cannot re-elect a man with so little disregard for the pain drunk driving can bring to our families," the ad concluded.

At the time of the campaign, Kirkland, a recovering alcoholic, had been sober for 28 years and the arrests are more than 30 years old.

"There were many dirty tricks. Many of them were little ones that were just annoying, like mimicking our signs and our logos, and stuff like that," Kirkland recalled. "The biggest one was those ads."

Palmer wound up winning the primary, 61 percent to 38 percent. She went on to win the general election as well.
In an email to The Huffington Post, Fleming noted that he is a lifelong Democrat who frequently contributes and supports judicial elections in Texas. Like other lawyers, he said, he is invested in ensuring that the most competent judges ended up on the bench.
"I don't have a vendetta against anyone," he said. "Our selection in Texas of judicial candidates is an elective system. Like so many others, I participate in that system and have for many years."
Fleming previously denied that he tried to recruit Norris to run and insisted that his support for Palmer was driven by respect for her jurisprudence and not anger with Kirkland's ruling.

"The way I show displeasure (with a judge) is I appeal his rulings," he told the Houston Chronicle in 2012.

But if Fleming's donations are based on merits, there haven't been many candidates he's found meritorious. Campaign finance records show that both he and his PAC got involved in just two other races after Palmer's. The first was a state representative campaign.
The second was to support Lori Gray, a lawyer who is currently running against Kirkland in the Democratic primary for a seat on the 113th District Court. Fleming's Texans for Good Leaders PAC has sent $35,000 to Gray's campaign and another $10,000 to her PAC, Moving Texas Forward. Fleming personally gave $30,000 to her PAC and another $15,000 to her campaign. Moving Texas Forward has already run ads and distributed mailers rehashing Kirkland's DWI arrests from 30-plus years ago.
Fleming also recorded a radio ad on Gray's behalf, paid for by her PAC.
"Like you, I have an interest in the competency of Harris County courts. That's why I support Lori Gray for the 113th District Court," he says in the ad. "She has a positive plan for justice that will reduce wasted time and expense for everyone. Steve Kirkland, her opponent, has run a misleading campaign. He was defeated by 62 percent of the vote cast in the last Democratic primary. In a case I was in, after being reversed three times, he was removed for bias and prejudice. He has no plan to improve justice."
Kirkland disputed the charge, saying that Fleming only filed a motion to have him recused from the case mentioned in the ad after it went to the Court of Appeals. In other words, the motion was "pointless," he said, adding that the timing was conspicuous, coming four days before the primary.
"This fits in with the idea that you can intimidate the judges to rule in your way," Kirkland said. "There is a part of me that is really sad for him ... Part of me is wishing him to get over it. And then there's the part of me that, frankly, would be happy for him to disappear."

According to Bannon, there are 39 states right now that hold elections for at least some of their judges. In the past decade, the amount of money spent on these contests has grown greatly. In 2011 and 2012, a record-breaking $33.7 million was spent on television ads for state Supreme Court races. In 2007 and 2008, that number was $26.6 million, according to a study titled "The New Politics of Judicial Elections." In all, roughly $56.4 million was spent on state Supreme Court races alone this past cycle, Bannon said.

What's alarming to many experts is not just the amount of money being spent, but where that money comes from. In 2008, an estimated 22 percent of the money spent on state Supreme Court races came from independent expenditure (non-candidate entities). In 2012 – two years after the U.S. Supreme Court's Citizens United decision allowed for unlimited spending by outside groups -- that figure was 43 percent.

"We are starting to see this more and more," said Bannon. "Judges on the whole aren't happy with this. They aren't looking to be politicians. But they are put in a position where their elections look like normal political contests."

In 2012, state Supreme Court Justice David Wiggins in Iowa was targeted for his 2009 ruling that banning same-sex marriage in the state was unconstitutional. Opposition groups spent $466,000 on the election; those supporting Wiggins spent $367,000. He ultimately won. In Florida, three Supreme Court justices were targeted for their roles in a case favorable to supporters of the Affordable Care Act. Spending on state Supreme Court races skyrocketed to nearly $5 million that year, but all three justices won back their seats.
And in Kentucky, Janet Stumbo, a challenger for a Supreme Court seat, was targeted over a murder conviction that she overturned while serving on a different court. An ad launched by her opponent echoed the infamous Willie Horton spot from the 1988 presidential campaign. Stumbo lost the race.
Bannon said there is growing recognition from interest groups that influencing the courts, not state Legislatures, may be the most "efficient way of getting legal outcomes that you want."
That has been a concern in Texas as well. In December 2012, state Rep. Richard Peña Raymond introduced a bill to require judges to recuse themselves in cases where a party before them has donated $2,500 or more to their campaigns. It was referred to the Judiciary and Civil Jurisprudence Committee in February and remains there.
In the meantime, Fleming's appeal of Kirkland's ruling has proceeded through the court system. The state Court of Appeals ruled that there was an error during the trial proceedings and called for a new trial. The plaintiffs appealed that decision, but the state Supreme Court also ruled that the case needed to be retried. By the time that decision was made, Kirkland had already lost his seat.
Kirkland said he expects his successor, Palmer, to recuse herself from the proceedings. But even if she doesn't, he argues that a chilling precedent has already been set.

"There are some folks who have either been doing it long enough now that they don't see themselves as vulnerable, so it won't matter to them, how they make their decisions," said Kirkland. "But none of us are immune to criticism. We don't live in a vacuum. We like our jobs."
Paul Blumenthal contributed reporting.
Before You Go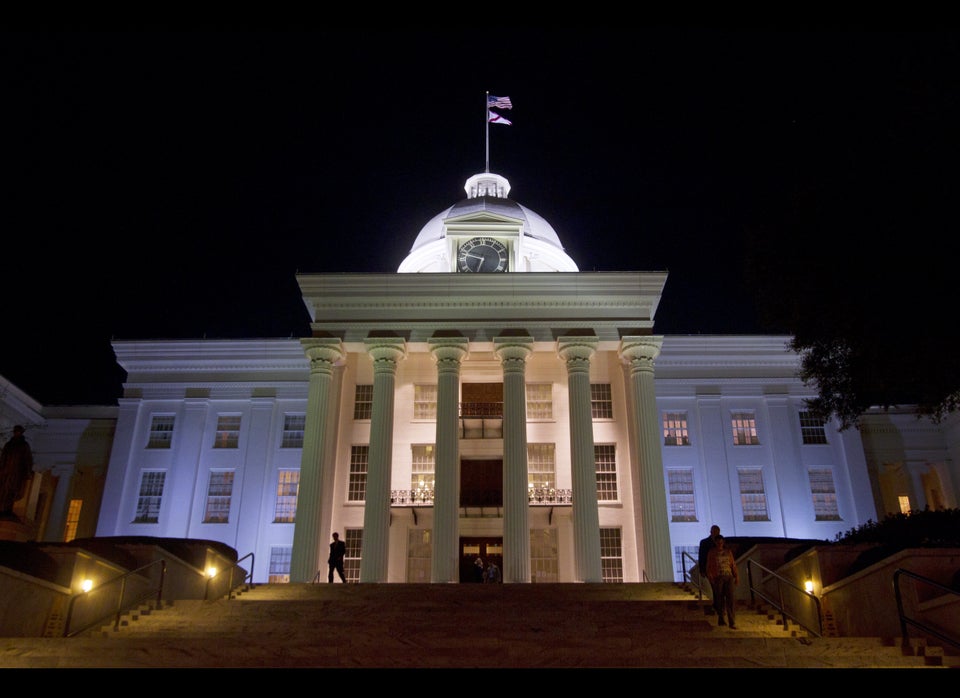 U.S. State Capitol Buildings
Popular in the Community