Dirty Sexy Comics is an upcoming documentary that explores gay erotic comics, past & present, tracing the roots of the artform and the gutsy, creative men behind them! Dirty Sexy Comics is an upcoming documentary that takes a look at gay erotic comics, the many talents behind them and their impact on gay culture/lives. I spoke to director Robert Chandler about his project.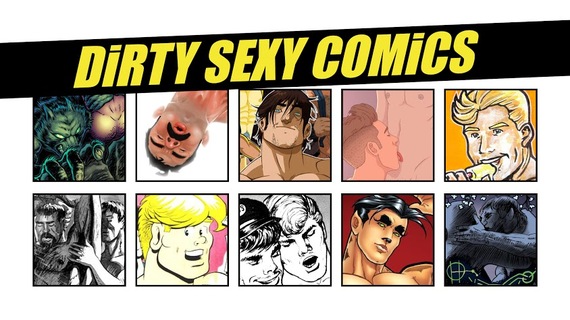 Why is documenting the history of gay comics important?
The history of gay comic is important because it's the history of the gay movement. These people were documenting our lives before it was legal to do so. And gay erotic comics creators were showing us as we really are, what we desired and what we idealized. But there were risks. In the United States, it was a federal crime to mail a gay erotic drawing through the post office. And there wasn't a FedEx back then.
These guys portrayed gay desire honestly, not just the sanitized version of our lives that we sometimes put out as we beg straight people to like and accept us. These were comics by gay men for gay men.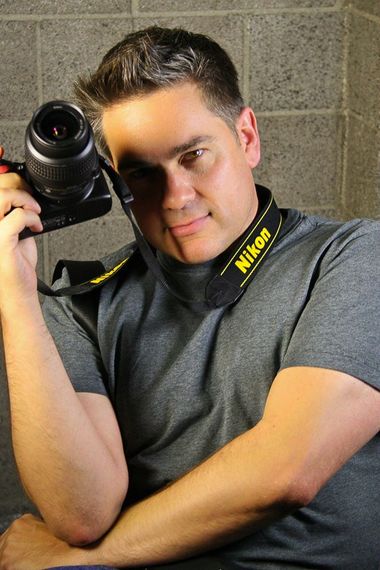 What is the biggest obstacle faced by the artists?
These guys faced so many challenges. They risked arrest, losing their jobs and being shunned by everyone they knew. Into the 1970s people stopped hiding. There were still risks, but because of these brave men, there was a booming underground gay erotic comics scene. Many of these guys were doing a page or two in porn magazines, which were booming after postal regulations loosened.
But it's completely easy even now. The guys at Class Comic still have to worry about their books being seized at the US-Canadian border. Talented erotic artists are still dismissed as smut producers and are dismissed even among gay people. These creators have to worry about how doing erotic work will hurt other aspects of their careers. It's a shame that even as comic books are getting respect as an art form, gay erotic comics and their creators go ignored despite their talent and courage. It's puritanical.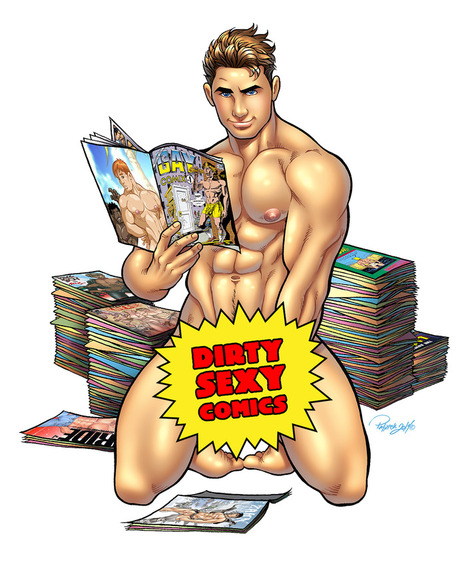 How far back do you intend to go (historically)?
If you look at current superhero comics, your research will continually bring you back to Stan Lee and Jack Kirby. When it comes to gay erotic comics, all roads lead back to Tom of Finland. Tom loved drawing comic stips in Finland as a boy in the 1920s. He never forgot his love of comics when his work became erotic. His art is beautiful and he's a gifted storyteller with an knack for making sexual connections fun and playful. Just about everyone working in gay erotic comics has been influenced, directly or indirectly, by Tom of Finland.
Fortunately, Tom's work has gained a level of respect over the past few decades. I hope to see the same thing happen to the greats in the gay erotic comics field that followed him and expended the art form.
How long have you been interested in this subject?
I've been a comics fan since my dad got me a 3-pack of Marvel comics from the grocery store. I've known I was gay since I was 14. I was excited to learn that there were comics creators who shared my sexual identity and my love of comic book art. My two worlds came together when I saw a copy of the Meatmen anthology books at A Different Light bookstore when I was around 20. It was such a thrill to see so many diverse and talented artist telling stories about all kinds of hot sex and doing it so beautifully. It was thrilling and liberating. It helped me form my identity as a gay man and I've been hooked ever since.
I want to know more about these guys and share what I find in my documentary. With all the wild artists, unapologetic sex and provocative visuals, it's guaranteed to be a great ride.
REAL LIFE. REAL NEWS. REAL VOICES.
Help us tell more of the stories that matter from voices that too often remain unheard.