The infamous DIRTYBIRD BBQ, and DIRTYBIRD crew, made their grill debut in Portland, OR on Saturday, July 4th, at the OMSI Bridge Lot. Thousands gathered in the heat (and misters!) to dance to the sounds of Claude VonStroke, Justin Martin, J.Phlip, Justin Jay and Christian Martin.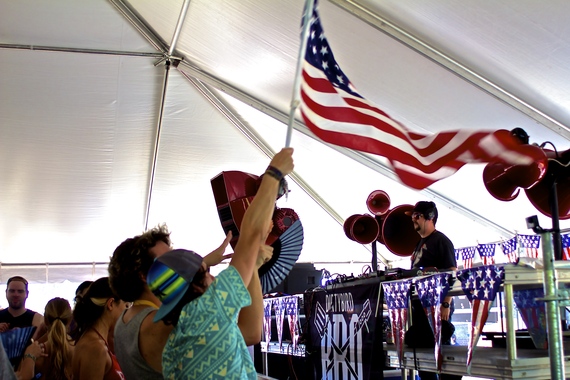 "The DIRTYBIRD BBQs have become something I look forward to almost more than anything else we do at the label. The special daytime sets allow for more risk taking and more bass music to sneak into the house than usually gets played at night," said co-founder Claude VonStroke.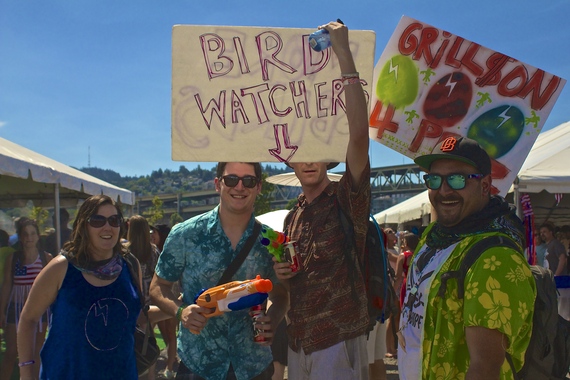 Portland is one of a few cities to get their first DIRTYBIRD BBQ experience this summer, with Seattle, Chicago, and Denver rounding out those announced to date. Too $hort + Slick Rick have been revealed as special guests for this summer's Denver and Brooklyn BBQ's respectively. This summer will also see the highly anticipated DIRTYBIRD Campout, recently announced for October 2-4 in SoCal. The campout is set to feature Claude VonStroke, Justin Martin, J. Phlip, Kill Frenzy, Justin Jay and many more. Watch for additional lineup and venue announcements, with pre-sale ticketson sale July 10th-12th.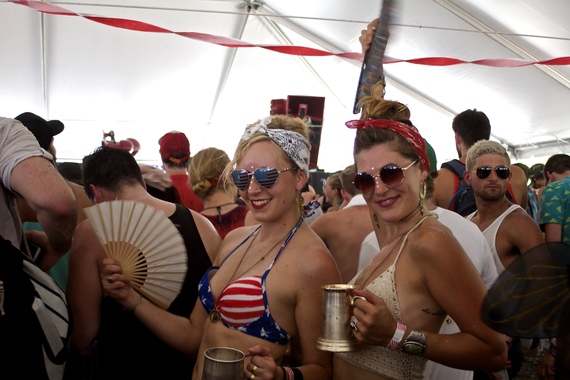 Just in time for the BBQ tour, DIRTYBIRD has announced the summer rump shakin' collection of tunes that is Grill$on's Revenge. Featuring new music from Ardalan and Will Clarke as well as a slew of fresh faces including Ryan Wick, Rod Fussy, Leonardo Gonnelli & Agar, Sage Armstrong and many more, Grill$on's Revenge sets the stage for a DIRTYBIRD summer of meats n' beats.
DIRTYBIRD gears up to release "Grill$ons Revenge" later this month in celebration 10 years booty-shaking house music, repping a distinct sound that has become a staple on dancefloors around the world. 10 years on from Claude VonStroke's OG single 'Deep Throat', DIRTYBIRD continues to thrive on the good times mantra that has established a loyal fanbase across the globe.
Popular in the Community