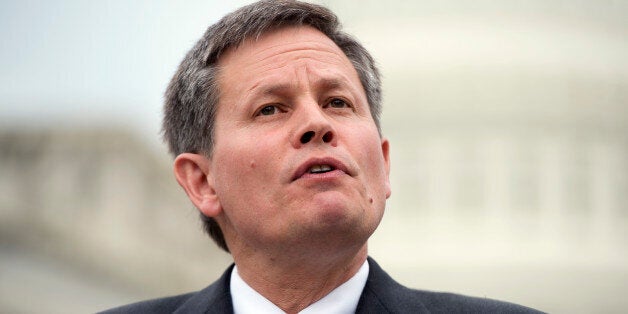 Reading through Montana Rep. Steve Daines' list of campaign contributors is like looking at a who's who of dirty polluters. Daines, who is currently running for Senate, has received more than $240,000 in polluter contributions and the Koch Brothers' are among his top two contributors. In fact, Daines and the Koch Brothers are so intertwined that Daines' former campaign manager has just been hired to lead the new Montana office of the Koch-sponsored Americans for Prosperity.
The Kochs and their dirty energy allies have received a tremendous return on investment for their backing of Daines. Daines has been a reliable vote in favor of dirty energy interests and against addressing climate change and advancing clean energy. Daines sponsored H.R. 4850, which would block action on climate change by rewriting the Clean Air Act to prohibit EPA from limiting carbon pollution at new or existing coal-fired power plants. Daines has voted for legislation that would threaten Montana hunting, fishing and hiking on public lands by giving drilling a priority over these conservation uses, and he'd prefer to subsidize dirty fossil fuels than to invest in renewable energy and energy efficiency. He has a dismal lifetime score of only 4 percent from the League of Conservation Voters.
Daines is also a true Dirty Denier when it comes to intentional ignorance on climate change. And while science tells us that Montana's climate is already changing, Daines believes that "solar cycles" are causing climate change - a view discredited by the scientific data. He also, isn't sure whether humans are causing climate change. It really seems like Daines has his fact and his fiction mixed up because he definitely believes there is a "War on Coal."
Our advice: Daines should start thinking like his constituents, who support EPA limits on carbon pollution from power plants and who trust experts at EPA, not Congress, to set those rules. He ought to get himself out of the #DirtyDenier$ club.
Calling all HuffPost superfans!
Sign up for membership to become a founding member and help shape HuffPost's next chapter