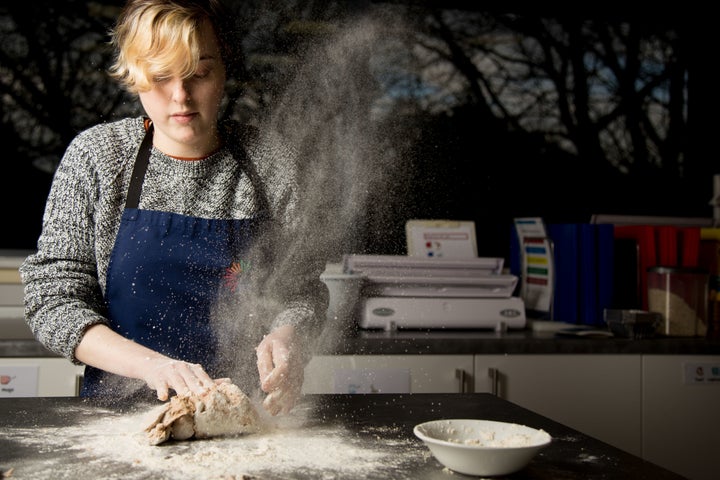 Ceridwen Hughes, a photographer from North Wales, wants the world to view disabilities differently.
In an effort to change people's perspectives, she created a photo project called "We Can…" that focuses on what people with disabilities can do, rather than what they cannot.
"People make assumptions based on the way people look and act and do not always see the person behind the condition," Hughes told The Huffington Post.
The photographer visited Coleg Cambria, a school in Northop, North Wales, that has a program teaching independent living skills to people with disabilities. She spoke to students while taking their portraits.
"Just because a person has a disability does not mean that they do not have dreams and hopes for the future," Hughes said. "Many people with disabilities want to work and be valuable members of the community, and often they just need that opportunity."
Hughes' striking photos are accompanied by honest interviews with her subjects about what they wish other people understood about their condition. The images highlight the unique abilities of those with disabilities; in the United States, that's approximately one in five people.
"We wanted to make people think and realize that disability has benefits," she said. "I want to encourage people to look beyond the disability and see the opportunities that being different brings."
Check out Hughes' photos and get to know her subjects below:
Related