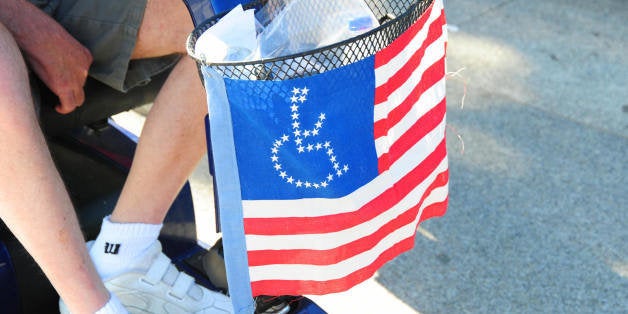 As the Americans with Disabilities Act approaches 25 years in effect, a new study by the Kessler Foundation finds that disabled Americans are making strides to overcome the difficult employment barriers they once faced.

Rather than solely focusing on the barriers people with disabilities experience, the Kessler Foundation survey dives deeper, exploring how often disabled Americans overcome those barriers. Dr. Andrew Houtenville, the director of the University of New Hampshire Institute on Disability and a partner in the survey, explained in a press release Wednesday why the foundation chose this approach in the study. "By reframing this dialogue, the survey will inform the work of policymakers and legislators and help reshape the future of employment for people with disabilities," Houtenville said.
The findings reveal that more than two-thirds of disabled Americans are "striving to work," a category that captures those who are currently working, seeking work or have worked since the beginning of their disability. Only 5 percent have never worked and are not looking for work.
Of the more than 3,000 disabled Americans surveyed, 43 percent say they are currently employed and average 35.5 hours per week. Sixty-one percent say they work more than 40 hours a week, and 41 percent desire to work more hours.
When asked about the barriers to finding employment, 41 percent cited education or training as the greatest issue. Thirty-eight percent of those individuals also said they were able to overcome that barrier. Thirty-six percent cited employers thinking they were unable to do the job as a barrier, but nearly all said it was a barrier they were ultimately able to overcome. Another 26 percent reported transportation as a barrier, and 42 percent have been able to overcome it.
Attaining work-related benefits, such as health insurance, was cited as the most difficult barrier to overcome. Of the 20 percent that cited it as a problem, only 16 percent said they were able to overcome it.
When it comes to barriers specifically in the workplace, the top three obstacles are related to pay, attitudes of supervisors and attitudes of coworkers. Seventeen percent cited getting paid less than colleagues who do the same job as a problem; 39 percent said they've been able to overcome it. Another 16 percent reported the attitudes of their supervisor as an issue; 41 percent have managed to overcome it. And another 16 percent reported attitudes from coworkers as a difficulty, with 55 percent saying they've been able to overcome it.
When asked about accommodations available to them in the workplace, one-third of respondents said they were provided with flexible schedules. Fourteen percent also said they were given modified job duties; an equal 14 percent said building accessibility issues were addressed.
In an interview with The Huffington Post, Houtenville stressed the importance of disabled people being more assertive in participating in the workplace in order to overcome these obstacles. "The more people with disabilities are in the job market, the more managers and coworkers will will adjust and get over it," he said.
In a press conference on Capitol Hill Wednesday, the foundation highlighted the importance of congressional involvement in improving opportunities for disabled Americans. Houtenville expressed concern that government assistant programs can sometimes deter disabled people from seeking work. Allowing disabled Americans to work more instead of relying on government assistance programs would lead to "more people with disabilities in the workplace, and more workplaces adjusting," he said.
Houtenville said two programs that deter disabled people from finding work or working more hours are Social Security Disability Insurance and Supplemental Security Income, both of which provide cash benefits. "Both of those programs are known to have work disincentives so if you work, you risk losing those benefits, not only cash but health care," he said.
Houtenville suggested that one way the government can incentivize more disabled people to work is to shift away from these cash programs and spend more on employment programs.
Nearly one in five Americans has a disability, according to U.S. census data from 2010. Veterans comprise nearly 40 percent of those individuals with disabilities.
The Kessler Foundation surveyed 3,013 American adults with disabilities nationally over telephone between October 2014 and April 2015.
CORRECTION: An earlier version of this article noted that of the 26 percent of respondents who reported transportation as a barrier to finding employment, half have been able to overcome it. In fact, 42 percent of respondents said they were able to overcome it.
This article also has been updated to note that the 43 percent of respondents currently employed who were said to be working "about 40 hours" a week are more specifically working 35.5 hours per week.
Before You Go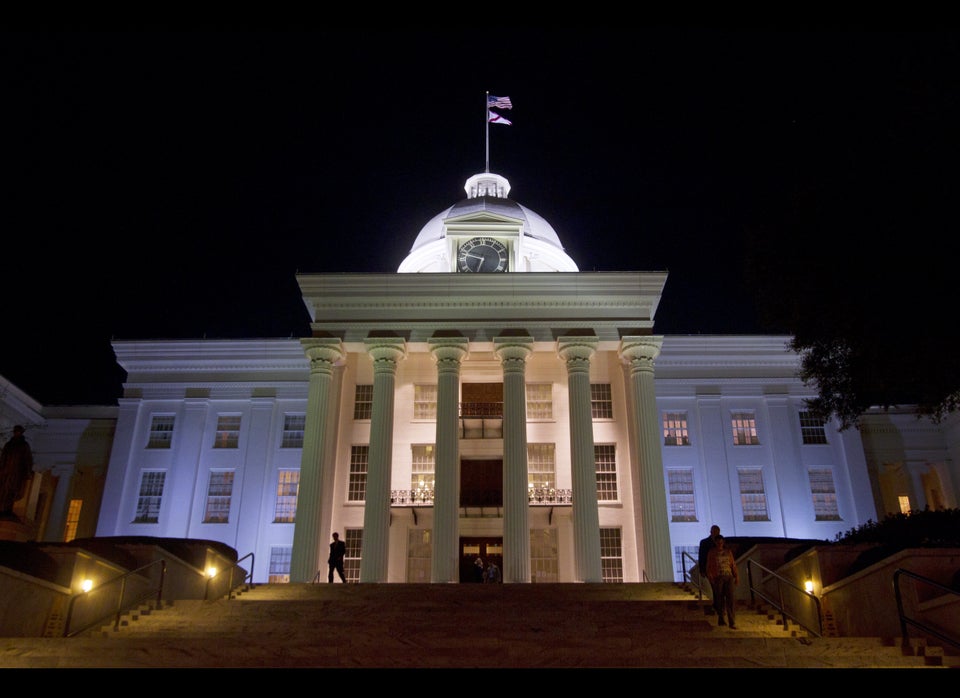 U.S. State Capitol Buildings
Popular in the Community