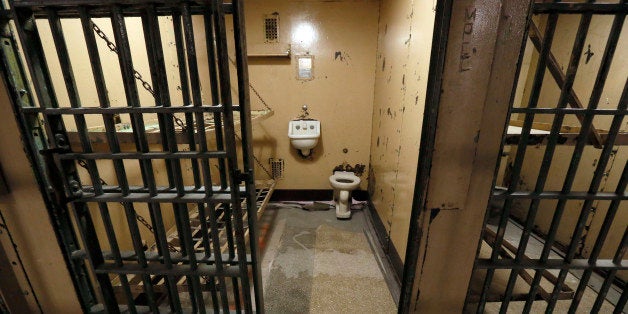 People with severe and chronic disabilities often go unheard, unseen, ignored, and at worst, abused. As a person with family members with disabilities, I recently spent hours on the phone with medical professionals advocating for my brother to get a hospital bed. We were told there were no beds for psychiatric patients and that he would have to wait. Waiting for a bed is like waiting to be rescued from a dark and cold cave where you've been shipwrecked without food, heat, or light.
My personal experience with advocating for my brother's care has heightened my awareness of the barriers to treatment that people with disabilities face. This is why I am horrified by the late-breaking news that a Black man with severe disabilities was neglected, tortured and left to die by Virginia officials in the Portsmouth, Virginia jail. Arrested in April for stealing $5 worth of junk food from a corner store, 24 year old Jamychael Mitchell died August 19 from starvation. This story was first covered by British news on August 28, 2015, in an article in The Guardian. They report that an investigation is underway.
Mitchell was mentally disabled by severe bipolar disorder and schizophrenia. His disability interfered with his ability to advocate for himself and navigate the systems that killed him. Out of distress and mental impairment, he refused medications and food. Torture means abuse and ill-treatment. It was abuse for the officials to keep him in jail while he suffered through a medical psychiatric emergency. Concerned family members were banned by authorities from contact with him because Mitchell was unable to recall their names for the permission process. The system further alienated Mitchell from the only advocates he had, further damaging his sense of hope.
Mitchell, a severely disabled man, was treated like a terrorist, left to die alone in his cell, emancipated and insane. Chronic and severe mental illness, such as Mitchell experienced, is a disability. He was denied humane treatment, treated instead with cruelty and neglect. Mitchell died waiting to be transferred to the state hospital. He waited four months for a bed. Refusing his medications and refusing nourishment were symptoms of his mental illness. He needed to be under the care of mental health professionals and nutritionists, not a security guard. How is it that America treats people with chronic illness and disabilities as if they are terrorists?
Here we've seen the perfect storm of race, poverty, and mental disability. This tragic case represents the worst of America's criminal justice system. Mitchell's pattern of petty theft was a symptom of his chronic and severe illness and disabilities. What does America do with her sickest, poorest and most marginalized? The largest populations in our jails and prisons are people with disabilities, people of color and people living in poverty.
Disabled Black lives matter.
Calling all HuffPost superfans!
Sign up for membership to become a founding member and help shape HuffPost's next chapter